A Backseat Passenger Can Be Convicted of DUI in Michigan.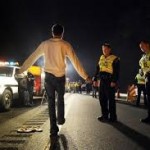 A backseat passenger can be convicted of DUI in Michigan. Michigan calls the offense of driving under the influence "operating while intoxicated". So, there is no requirement that a person be driving.  The term operating is quite broad. In Michigan, operating means driving or having actual physical control of the vehicle.
In People v Yamat, 475 Mich 49, 714 NW2d 335 (2006), a passenger grabbed the wheel from the driver causing an accident. The passenger was charged, and convicted of OWI. The conviction was upheld on appeal.
LEWIS & DICKSTEIN, P.L.L.C. is a Cutting Edge and Creative Criminal Defense Firm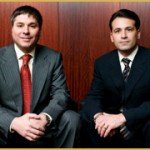 A creative prosecutor came up with the thought that someone who is not actually behind the wheel of an automobile can be convicted of operating while intoxicated. In response to that a person charged with a crime needs an superior cutting edge, creative thinker to be their defense attorney. The attorneys at LEWIS & DICKSTEIN, P.L.L.C. have decades of experience defending people charged with criminal offenses. They have devoted their entire professional life to making sure that people are treated fairly once they enter the criminal justice system. It is important that the government is made to do everything in a proper constitutional manner, and the attorneys at LEWIS & DICKSTEIN, P.L.L.C. will make sure that happens. Your constitutional rights and liberties must be protected.  You can count on LEWIS & DICKSTEIN, P.L.L.C. to make sure that happens.  Call us at (248) 263-6800 or complete a Request for Assistance Form and one of our attorneys will contact you.
"We Are Not Afraid To Win"
LEWIS & DICKSTEIN, P.L.L.C.