If you are charged with domestic abuse in Macomb County, Oakland County Michigan or Southfield Michigan, you'll need an attorney who specializes in defense domestic violence Michigan. Regardless of whether the charges stem from a misunderstanding or an outright false accusation, they should be taken seriously. The consequences will affect you for a lifetime and can be avoided if you contact LLewis & Dickstein, P.L.L.C. first to discuss the case and develop a plan for your defense. We are dedicated to find a way to help you in a manner that is as sensitive and compassionate as possible.
For defense of domestic violence, Michigan, you need an attorney that has the balanced mixture of qualities that will allow them to be sympathetic and caring with you, yet persistent and determined when dealing with your case. There have been times when false accusations have been made and the complainants retracted their initial reports. In such cases the prosecutors do not usually drop the case, rejecting the potential that the accusation was false. Lewis & Dickstein, P.L.L.C. will not allow you to face such an ordeal alone, undefended with the possibility of jail time, probation, employment consequences or even worse hanging over your head. We are not afraid to win and will do everything we can to assure you come through the ordeal with the least amount of trauma. We understand the domestic violence laws in Michigan, we will fight to win.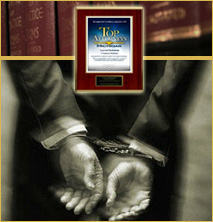 The Best Defense Against Domestic Violence in Michigan
The effects of domestic abuse accusations are stressful and long-term. At Lewis & Dickstein, P.L.L.C. we take our job as attorneys specializing in defense of domestic violence in Michigan seriously and vow to find the best possible plan for defending your case. Don't risk losing your home, the custody of your children or your reputation. Contact us first when an issue of domestic violence charges are raised. We're not afraid to win your case.