Domestic Assault and Abuse Defense In Oakland County
Oakland County Domestic Violence Lawyers with Decades of Experience Defending and Protecting Clients Charged with Alleged Spousal Abuse – A Proven Track Record of Successful Representation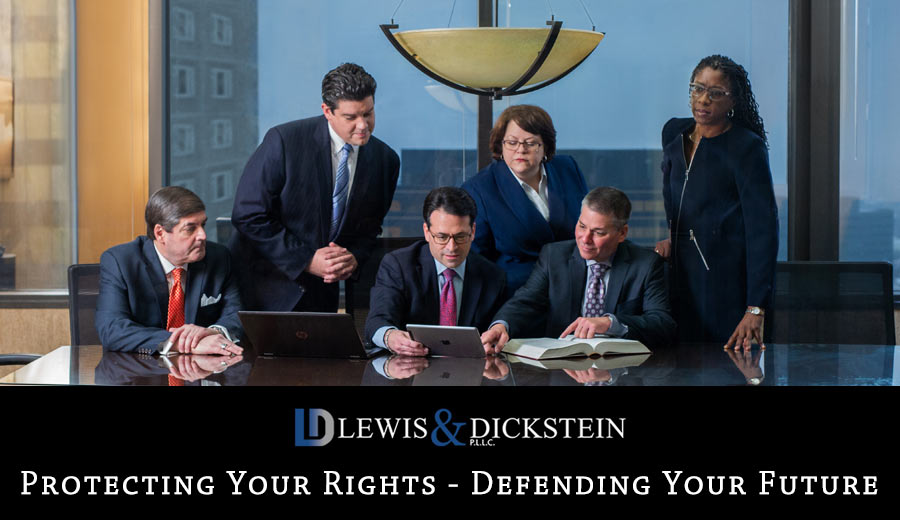 Top Lawyers Achieve the Best Results
If you are charged with or even accused of domestic violence in Oakland County, LEWIS & DICKSTEIN, P.L.L.C. can help you. Even an accusation of domestic violence in Oakland County can be life-changing in a tragic way. In countless cases, our firm has been hired by clients on a pre-charge basis, and we have helped them avoid being criminally charged. Many allegations are outright false, exaggerated, or dramatized. A great domestic violence defense lawyer will work aggressively and effectively to demonstrate to law enforcement why charges should not be authorized. If charges are filed, a top lawyer will give the client their best possible chance of avoiding a conviction and jail. In every case, obtaining a dismissal of domestic violence charges is the top priority of LEWIS & DICKSTEIN, P.L.L.C. when possible.

What is domestic violence?
Domestic violence or domestic abuse is not what most people think. For there to be a conviction for domestic violence, there does not have to be an injury or even physical contact. If someone is facing domestic violence charges in Oakland County, the prosecutor is only required to prove the following:
That the defendant assaulted or assaulted and battered the alleged victim (an assault doesn't require touching or physical contact, only the credible threat of physical contact).
The prosecutor must also show that the defendant generally intended to either touch the alleged victim or cause that person to reasonably fear being touched.
If the allegation is an assault without a battery (touching), the defendant must have at least had the ability to commit a battery.
The alleged victim is the defendant's spouse, former spouse, a person with a child in common with the defendant, a person who lives or lived with the defendant, or someone who dated the defendant.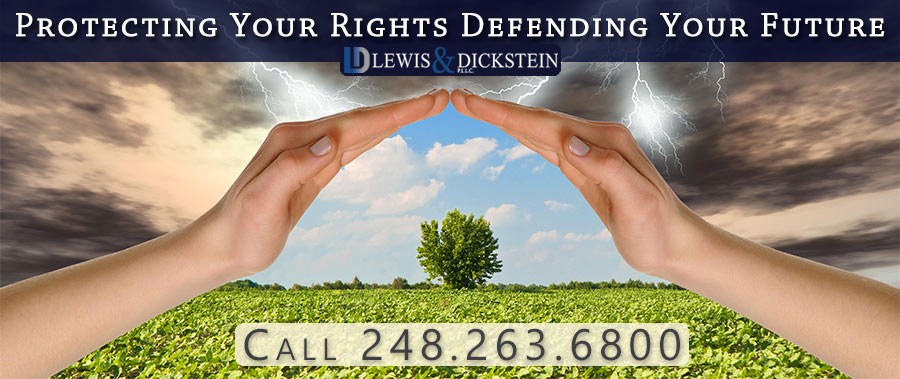 Effective, Affordable and Aggressive Defense of Felony and Misdemeanor Domestic Violence Accusations in Oakland County
The fact is that a domestic violence charge in Oakland County is not like a criminal charge in Wayne or Washtenaw County. These charges are prosecuted with extreme vigilance, and judges in Oakland County are notorious for harsh sentences. The reason that many lawyers are afraid to practice in the Oakland County Court system is exactly the reason why LEWIS & DICKSTEIN, P.L.L.C. focuses its practice on defending cases in Oakland County, Michigan. We are not afraid to fight and win, and we are not intimidated by Oakland County prosecutors and judges.
We will do whatever it takes to protect and defend our clients and ensure they get the best possible resolution to their case. Whether the client is looking for a dismissal, a favorable plea bargain, a lenient sentence, or an acquittal at trial, we have the experience, tenacity, and skill to provide the highest possible level of representation. Call us today, and an experienced, fearless Domestic Violence Attorney in Oakland County will promptly contact you.
Call us today at (248) 263-6800 for a free consultation or complete a Request for Assistance Form. We will contact you promptly and find a way to help you.
We will find a way to help you and, most importantly,
we are not afraid to win!