Domestic Assault and Abuse Defense In Oakland County
Oakland County Domestic Violence Lawyers with Decades of Experience Defending and Protecting Clients Charged with Alleged Spousal Abuse – A Proven Track Record of Successful Representation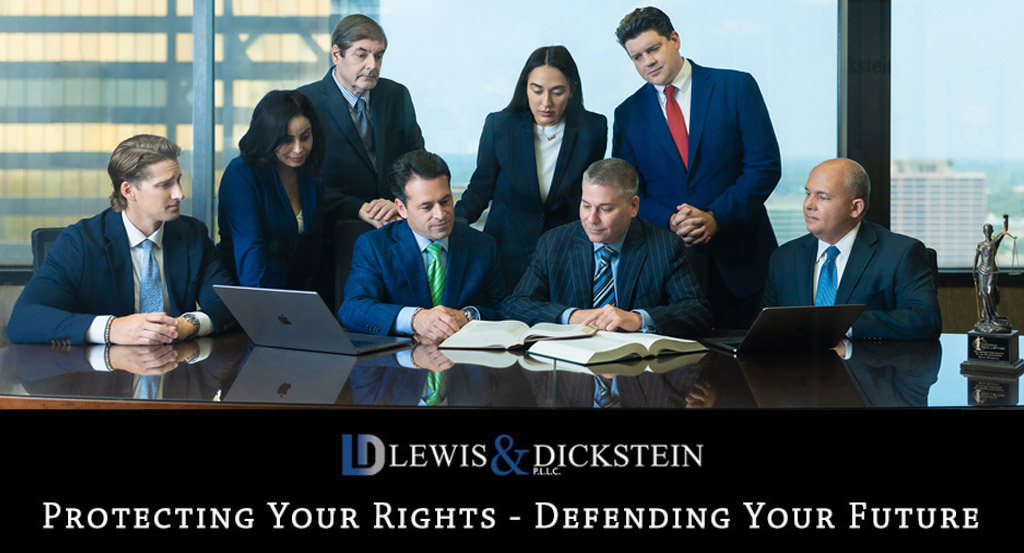 Top Lawyers Achieve the Best Results
If you are charged with or even accused of domestic violence in Oakland County, LEWIS & DICKSTEIN, P.L.L.C. can help you. Even an accusation of domestic violence in Oakland County can be life-changing tragically. In countless cases, clients have hired our firm on a pre-charge basis, and we have helped them avoid being criminally charged. Many allegations are outright false, exaggerated, or dramatized. A great domestic violence defense lawyer will work aggressively and effectively to demonstrate to law enforcement why charges should not be authorized. If charges are filed, a top lawyer will give the client their best chance of avoiding a conviction and jail. In every case, obtaining a dismissal of domestic violence charges is LEWIS & DICKSTEIN, P.L.L.C.'s top priority when possible.
What is domestic violence?
Domestic violence or domestic abuse is not what most people think. For a conviction for domestic violence, there does not have to be an injury or even physical contact. If someone is facing domestic violence charges in Oakland County, the prosecutor is only required to prove the following:
That the defendant assaulted or assaulted and battered the alleged victim (an assault doesn't require touching or physical contact, only the credible threat of physical contact).
The prosecutor must also show that the defendant generally intended to touch the alleged victim or cause that person to reasonably fear being touched.
If the allegation is an assault without a battery (touching), the defendant must have at least had the ability to commit a battery.
The alleged victim is the defendant's spouse, a former spouse, a person with a child in common with the defendant, a person who lives or lived with the defendant, or someone who dated the defendant.

Pre-Trial Investigations and Consultation for Domestic Violence Allegations
Some unsavory divorce and family law lawyers prompt their clients to report false domestic violence allegations or exaggerate or dramatize a domestic dispute to gain an advantage in court or settlement negotiations. Before or as soon as law enforcement is involved, it is essential to consult with an Oakland County domestic violence defense lawyer immediately and on a pre-charge basis! People facing domestic violence allegations should never speak for themselves because, pursuant to Miranda, anything they say "can and will" be used against them. Talking with the police is almost always a dire mistake because the officers and detectives are NOT seeking to find the truth; they ARE using their training and experience to build a case. A family law lawyer is not qualified to intervene on a pre-charge basis, and their potential to be ineffective is too great to risk. The Defense Team with LEWIS & DICKSTEIN, P.L.L.C. has helped thousands of clients facing domestic violence or spousal abuse allegations on a pre-charge basis and in court. They have the influence, skill, and experience to intervene and potentially help clients avoid formal charges before a case gets to court.
How We Can Help Clients Facing Domestic Violence Allegations in Oakland County
Using a unique team approach, the Oakland County domestic violence defense lawyers with LEWIS & DICKSTEIN, P.L.L.C. build a solid, zealous defense to protect their clients. We attack domestic violence allegations using facts, law, the constitution, and equitable mitigating factors. Every case is defensible on some level. Examples of what we fight for include the following:
prevent charges from being filed,
prevent or terminate protective orders,
prevent our clients from forced removal from their homes,
protect our client's reputation,
protect our client's rights to their children, and
fight to avoid a conviction.

False Domestic Violence Allegations
When someone is falsely accused of domestic violence, every part of their lives might be upended. False allegations can cause a person to lose employment, money, or custody rights in a divorce, be ineligible for a promotion, lose a professional license, or suffer immigration consequences such as deportation.
False allegations of domestic violence in Oakland County are made for any of the following reasons:
to punish or harm a parent, spouse, or sibling,
to gain leverage in a divorce, child custody dispute, or lawsuit,
to get revenge for infidelity, perceived disrespect, or financial disagreements,
to ruin the reputation or employability of a spouse or domestic partner, or
because someone is evil and wants to harm a spouse, child, sibling, roommate, or person they are dating.
Anyone who falsely accuses someone of domestic violence must be held accountable for their actions, including but not limited to getting reported for filing a false police report. If you or someone you love faces false accusations, they should immediately contact an experienced Oakland County domestic violence lawyer to ensure the protection of their rights.
Consequences of a Domestic Violence Conviction
Someone convicted of domestic violence faces the possibility of jail, years of probation, loss of child custody or visitation, loss of or the restriction of a professional license, a criminal record, damaged reputation, immigration consequences, loss of firearm rights (including a CPL or the right to possess a firearm), and more. The criminal penalties for domestic violence in Oakland County include the following:
Domestic Violence – First Offense Misdemeanor – 93 days in jail.
Domestic Violence – Second Offense Misdemeanor – Up to one year in jail.
Domestic Violence – Third Offense Felony – Up to five (5) years in prison.
Aggravated Domestic Violence (DV with a serious injury) – One-year misdemeanor.
Domestic Violence with a Dangerous Weapon – Up to four (4) years.
Domestic Strangulation – Felony punishable by up to 10 years in prison.
Domestic Sexual Assault – Felony punishable, depending on the circumstances, up to life in prison.
Misdemeanor probation can be as long as two (2) years. A judge can order up to five (5) years for felony probation. Probation conditions might include the following terms and conditions:
fines/costs,
anger management counseling,
therapy and domestic violence educational programs,
regular reporting,
curfew and travel restrictions,
restrictions on civil rights, such as voting and firearm rights,
drug/alcohol testing,
no-contact orders and restraining orders, and
anything else a harsh judge might imagine.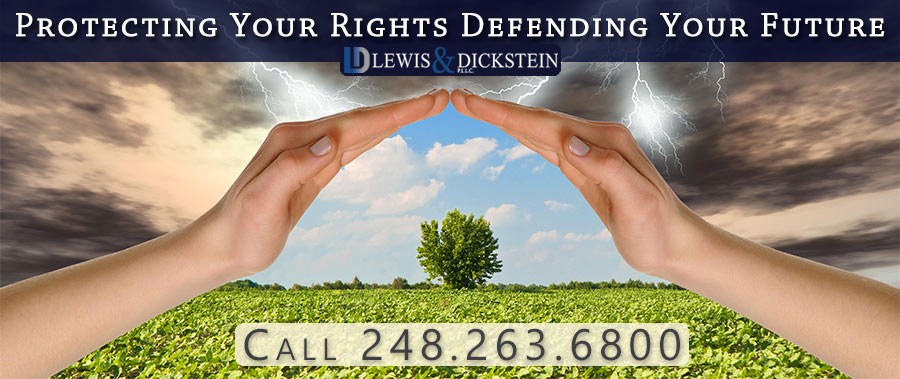 Effective, Affordable, and Aggressive Defense of Felony and Misdemeanor Domestic Violence Accusations in Oakland County
The fact is that a domestic violence charge in Oakland County is not like a criminal charge in Wayne or Washtenaw County. These charges are prosecuted with extreme vigilance, and judges in Oakland County are notorious for harsh sentences. Many lawyers are afraid to defend against criminal charges in Oakland County Court. LEWIS & DICKSTEIN, P.L.L.C. is focused on defending cases in Oakland County, Michigan. We are not afraid to fight and win and will not be intimidated by Oakland County prosecutors or judges.
We will do whatever it takes to protect and defend our clients and ensure they get the best possible resolution to their cases. Whether the client is looking for a dismissal, a favorable plea bargain, a lenient sentence, or an acquittal at trial, we have the experience, tenacity, and skill to provide the highest possible level of representation. Call us today, and an experienced, fearless Domestic Violence Attorney in Oakland County will promptly contact you.
Call us today at (248) 263-6800 for a free consultation or complete a Request for Assistance Form. We will contact you promptly and find a way to help you.
We will find a way to help you and, most importantly,
we are not afraid to win!