Emergency Can Be a Search Warrant Exception If Police Needed to Act Quickly to Protect People and/or Property.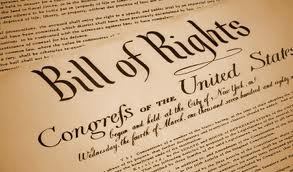 An emergency can be a search warrant exception.  Normally, it is a requirement that police need a warrant to search and/or seize people, property or things. However, an emergency can be an exception. An emergency can be danger to someone or something on the premises or possible destruction of evidence if police have to wait to get a warrant. In the recent case of Goodwin v City of Painesville, decided by the 6th Circuit Court of Appeals in March, 2015, involved whether the circumstances of the case were an emergency that allowed police warrant less entry. Goodwin was having a party.  Police were called relative to a noise complaint. Police stayed in the area to keep an eye on things. A guest left the party and told police that someone at the party had threatened to kill everyone inside. Police went to the door to speak to Goodwin. He would not cooperate so police tasered him and entered the apartment, notwithstanding that none of the guests appeared to be in any danger. The police argued that they were entitled to qualified immunity relative to the warrant less entry to Goodwin's apartment based on the emergency exception.  The court decided, "[f]or the emergency aid exception to the warrant requirement to apply, the police must have an objectively reasonable basis for believing a person within the house is in need of immediate aid."  That was not the case here.
Michigan Criminal Defense Attorneys That Have Experience with 4th Amendment Search and Seizure Issues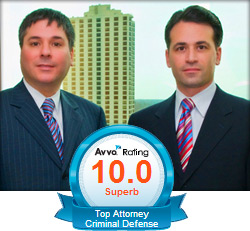 Constitutional and criminal law is constantly changing. Courts across the United States make decisions every day that can have drastic effects on our daily lives. If you ever have a constitutional or criminal law problem, or question, it is important that you address that concern to someone whose answer you can count on and trust. The attorneys at LEWIS & DICKSTEIN, P.L.L.C. are scholars of the constitution and criminal law.  LEWIS & DICKSTEIN's lawyers are frequently asked to speak at seminars and conferences teaching other lawyers about criminal law and constitutional matters.  The firm's attorneys have won multiple awards and accolades for excellence. When you are facing a problem, you want the best answer and the best help.  The lawyers of LEWIS & DICKSTEIN, P.L.L.C. are here to help you.  Please contact us with any questions or concerns at (248) 263-6800 or complete a Request for Assistance Form and one of our top tier attorneys will contact you.  We look forward to hearing from you and being of help.
"We Are Not Afraid To Win"
LEWIS & DICKSTEIN, P.L.L.C.