Domestic Violence Charges are Eligible for Expungement in Michigan
A conviction for domestic violence can prevent you from obtaining employment and can cause many other problems. Domestic violence lawyers can help with an expungement in Michigan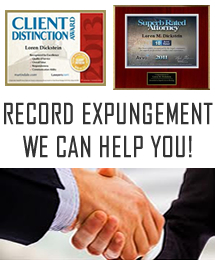 An expungement means that a conviction is removed from the public records and only accessible though non-public records. There will always be a private record of the offense with law enforcement. For the average person, business, background check or other organization, the record is closed and the conviction will not appear.  Having a clean criminal history is a big help in many areas of a person's life – such as job applications, college applications, credit ratings, and many other things.  An expungement is a useful tool.  It is helpful with domestic violence charges because the nature of the crime reflects violence and abuse and having that on a criminal record can be harmful to a person's future.  Domestic violence lawyers can assist you to determine if you qualify.  An expungement in Michigan is complex and should only be done with the help of an attorney for the best chance of success.  Most people who apply on their own or with a bargain lawyer are not successful.
Michigan law has a provision that allows a first offense domestic violence conviction to become a non-public record – this accomplishes virtually the same thing as an expungement. Everyone doesn't qualify for this provision and many people who do qualify are not granted this special status. Qualified, experienced domestic violence lawyers should be consulted to determine if this option is available to an offender and to develop a plan to convince a just and prosecutor that the person is a good candidate.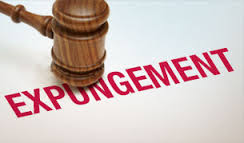 There are requirements that must be met in order to qualify for an expungement in Michigan. The most important requirements are that more than 5 years has passed since the date of conviction or the end of a jail sentence and this is the only thing on a criminal history – if it is a misdemeanor offense there can be 1 more misdemeanor offense on a criminal record and still qualify. A felony may be expunged if the client, who otherwise qualifies, has no more than two prior misdemeanor convictions (including traffic misdemeanors).  There are offenses that cannot be expunged – such as drunk drivings and felony offenses with a life maximum sentence.
Domestic Violence Lawyers that can Help with an Expungement in Michigan.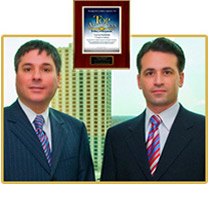 LEWIS & DICKSTEIN, P.L.L.C. has domestic violence lawyers who can help you with an expungement in Michigan. Our attorneys have decades of experience in state and federal court representing people charged with criminal offenses. Representing, defending and protecting people charged with crimes is all we do.  We are specialists.  Call the law firm of LEWIS & DICKSTEIN, P.L.L.C. to represent you in a criminal offense or to seek the expungement of a prior felony or misdemeanor conviction.  Our attorneys excel at what they do.  We are proud of our record and proud of the fact that prosecutors and judges know that we are there to fight and win for our clients.  If you have a questions relative to expungements in Michigan call the elite domestic violence lawyers at LEWIS & DICKSTEIN, P.L.L.C. at (248) 263-6800 for a free consultation or complete a Request for Assistance Form and one of our attorneys will contact you.  We look forward to helping you.
"We Are Not Afraid To Win"
LEWIS & DICKSTEIN, P.L.L.C.