How to Get Your Record Expunged in Michigan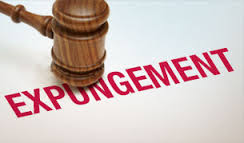 The first thing you should do if you're wondering how to get your record expunged in Michigan is to contact a Michigan criminal lawyer and go over the case with him. It's possible to have a juvenile judicial procedure or an adult conviction deleted from criminal history, but it involves the presiding court agreeing to clear the records from the history. That's where experienced attorneys such as Lewis and Dickstein come in. They have an extensive history and background in the Michigan court system that gives them the edge that's needed when it comes to expunging records.
Make The Choice And Learn How to Get Your Record Expunged in Michigan
When you contact Lewis and Dickstein to find out how to get your record expunged in Michigan you'll find that, although we are more than capable of dealing with the issue, we are experienced in a number of different types of offenses including misdemeanors, felonies and violations of ordinances. We have an extensive list of criminal offenses that we routinely handle with great skill that include:
Retail Fraud
Embezzlement
White Collar Crimes
Violent or Assaultive Offenses
Drug Possession
Weapons Charges
Felony Crimes
Misdemeanors
and more
The law firm of LEWIS & DICKSTEIN, P.L.L.C. has a stellar reputation both inside and outside of the courtroom. We're accomplished in the law, specifically of Michigan state, and take pride in good communication with our clients. We give you personal attention and return phone calls and let you know how we will help with Michigan expungement. We treat you as we would members of our families. The lawyers at Lewis and Dickstein will do more than answer questions about how to get your record expunged in Michigan. We investigate, analyze and aggressively go after the best possible outcome of any case you bring us.
If you are interested in getting your record expunged, please call us at (248) 263-6800 or complete a Request for Assistance Form and we will promptly contact you.