Michigan Criminal Defense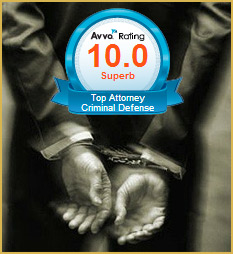 Being accused of a crime in Southfield, MI requires finding the best Michigan criminal defense attorneys in the Great Lakes State. After all, a criminal conviction should not be taken lightly. A guilty verdict in a criminal case will complicate your life starting with time spent in jail. Afterwards, it will be difficult to find employment, can mean loss of your driving privileges, and many other surprising areas of your life will be impacted as well. At Lewis & Dickstein, P.L.L.C. we know how crucial it is to have experienced, dedicated representation when criminal charges are brought against you and we will make your defense top priority.
Best Michigan Criminal Defense Hands Down
If all that is standing between you and a prison sentence is an effective Michigan criminal defense, Lewis & Dickstein, P.L.L.C. is the clear and only choice for your criminal law case. Skilled and aggressive, we aren't afraid to win and will go into it with determination to have the charges against you dismissed or at the very least, reduced, keeping a criminal conviction off your record. We'll take every step possible to assure that you are cleared of the charges and face the lightest consequence, if any.
At the first sign of trouble, contact Lewis & Dickstein, P.L.L.C. In some cases we may be able to intercede before charges are officially filed. In the event that criminal charges are already in place, we will get to work, drawing from our hard-won expertise and resources, acting towards an acquittal or minimized charges. It is our dedication to your right to top legal defense that makes us the best when it comes to Michigan criminal defense. Don't gamble with your record or your future. If criminal charges are involved, call us. There's no charge for a consultation. We're the experts, let us do what we do best on your behalf.