We pride in consistently helping our clients avoid jail sentences for felony and misdemeanor cases and probation violations. We have had unparalleled success in persuading judges that there are better alternatives to incarceration.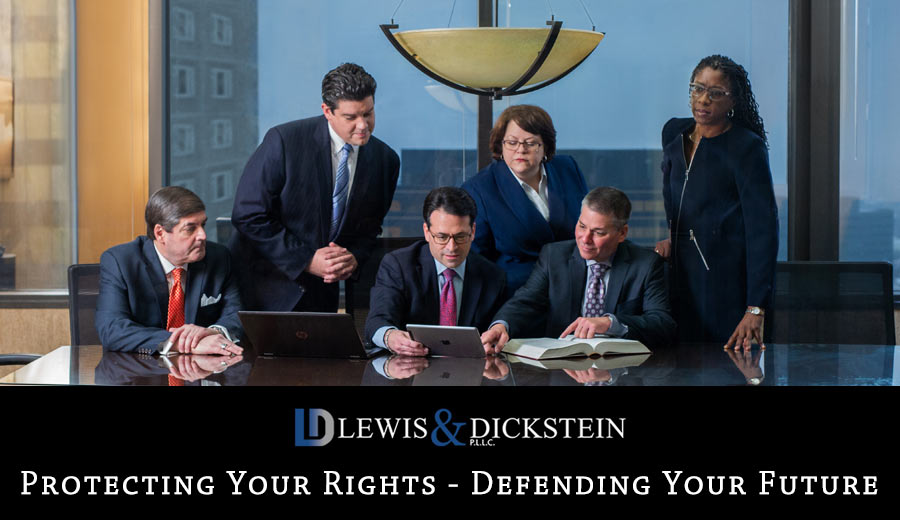 The Michigan criminal defense law firm of LEWIS & DICKSTEIN, P.L.L.C., successfully assisted another client in the 48th District Court from avoiding jail time for violating his probation. The client was put on probation for pleading guilty to the offense of Operating a Motor Vehicle under 21 with an Unlawful Blood Alcohol Level. While on probation, he violated one of the terms of his probation. The judge that heard his case had informed the client that he would receive a substantial term of jail time for his violation.
Under the statute that the client was charged with, MCL 257.625(6)(a), the allowable penalties that a defendant can receive is either community service for not more than 360 days and a fine of not more than $250.00. The defendant can also receive a sentence to a term of probation. If the Defendant violates any terms of his probation, the court may conduct a violation of probation hearing. Having a Michigan criminal defense attorney to represent you during a violation of probation is an option you have, and it is in your best interest to take advantage of that option. If the defendant is found guilty of the violation, the court can amend the defendant's terms of probation, but they cannot sentence the defendant to serve any jail time. Also, in a case for someone who has been convicted of a first offense of Minor in Possession (MIP), the court may not sentence them to any jail time for a first time violation of probation.

There have been some cases where the courts have charged the defendant with a criminal contempt charge for violating their probation. However, by doing so, the court is essentially violating the separation of powers under the Michigan Constitution. The intent of the legislature was not to issue any jail time for a first offense of Operating a Motor Vehicle Under the age of 21 with an Unlawful Blood Alcohol Level. The contempt power of the court cannot be used to circumvent the specific statute governing probation revocation. Therefore, if a defendant violates his terms of probation for Operating a Motor Vehicle under 21 with an Unlawful Blood Alcohol Level, the proper recourse that the court should take is to either add additional hours of community service not to exceed 360 hours and/or a fine of no more than $250, or the court can terminate the defendant's probation entirely.
Lawyers Helping Clients Avoid Jail Time
In most felony, misdemeanor, and probation violation cases, a good defense lawyer can help a client avoid spending time in jail or prison. There are some cases with mandatory minimum jail time, such as OWI 2nd and OWI 3rd, serious drug trafficking crimes, and life offenses.
A judge, who is inclined to order jail, can be persuaded to change his or her mind. The secret to convincing a judge not to incarcerate a defendant is to credibly and demonstrably demonstrate that the focus should be on rehabilitation, as opposed to jail time. The judge must be convinced that jail time is not necessary to punish the defendant or to give him or her a "wake-up call." Successfully pleading with a judge not to impose incarceration can be a challenge for even experienced lawyers in cases where probation and the prosecutor are fighting for a lengthy jail or prison sentence. Attorneys with established, known reputations for being ethical, knowledgeable, trustworthy, and zealous stand the best chance of helping their clients get probationary sentences without jail.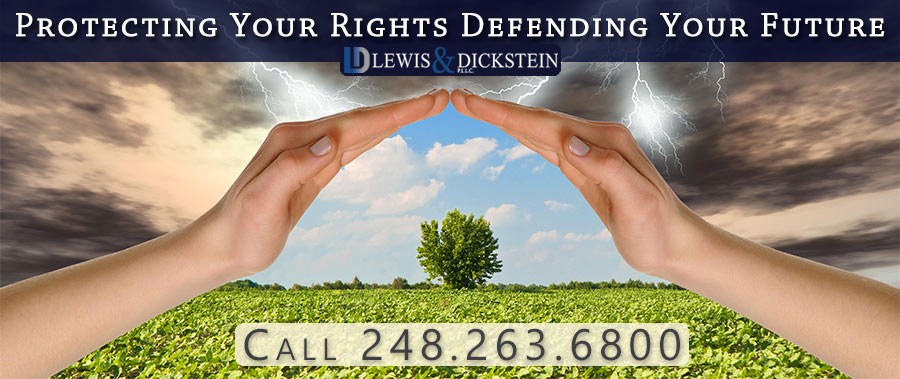 The attorneys with LEWIS & DICKSTEIN, P.L.L.C. have decades of experience successfully defending clients in court and persuading judges that our clients should not be ordered to serve jail time. Our unparalleled level of success is a direct result of meticulous preparation, specialized experience, and going the extra mile to achieve extraordinary results.
Even in cases with mandatory minimums, we have helped clients avoid incarceration by getting charges reduced through motions, trial, or plea negotiations. We understand the impact jail can have on a person's life, and we will do everything possible to help our client get the most lenient sentence possible.
Call us today at (248) 263-6800 for a free consultation, or complete a Request for Assistance Form and we will contact you promptly.
We will find a way to help you and, most importantly,
we are not afraid to win!