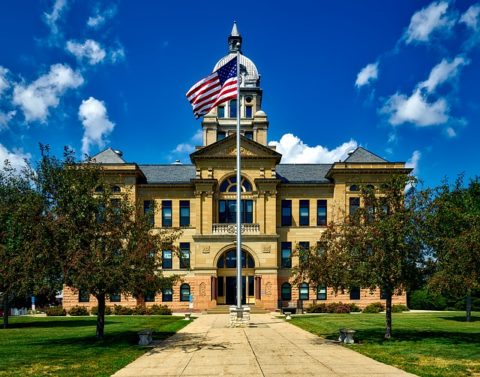 The Michigan Court of Appeals overturned a Washtenaw County judge and ruled that a young man who committed sexual misconduct at school when he was just a 15-years-old minor must be on the state's sex-offender list. Judge Darlene O'Brien said registration in the case was cruel punishment that violated the Michigan Constitution, but the appeals court has reversed the ruling.The incident occurred in 2006.
A boy who was identified in court papers as "T.D." was accused of putting a chokehold on a girl and exposing her breast while another boy tugged on her belt. T.D. was placed in a youth home and completed therapy. He was required to register as a sex offender when he turned 18. The appeals court says it's not punishment but a way to inform the public even if the risk of another offense is low.
I suspect that the judge's in the Court of Appeals have never had to register for public humiliation or they would understand that registration is a form of punishment. Word from the Michigan Supreme Court on the issue will undoubtedly be forthcoming.
If you or someone you know is charged or accused of committing a sexual assault or criminal sexual conduct in Oakland County, Macomb County, Wayne County, Washtenaw County, Livingston County or elsewhere in Michigan, please do not hesitate to call LEWIS & DICKSTEIN, P.L.L.C. for a free consultation at (248) 263-6800 or complete a Request for Assistance Form and a highly experienced criminal defense lawyer will promptly contact you.
For more information on how we handle criminal sexual conduct cases, please click here.
Loren Dickstein – Criminal Defense Lawyer


"We Are Not Afraid to Win"
LEWIS & DICKSTEIN, P.L.L.C.