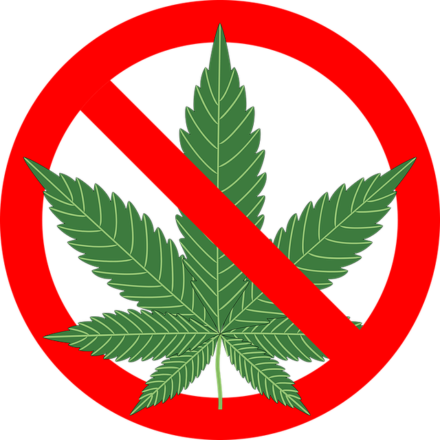 Operation HEMP (Help Eliminate Marijuana Planting) is Michigan's domestic marijuana eradication/suppression program. Operation HEMP was started in 1983 and is funded by a grant from the Drug Enforcement Agency. The program uses cooperation between state, county and local law enforcement and exists in all 50 states. The Michigan State Police is responsible for administering the program in Michigan.
The program's objectives are to:
• Arrest and prosecute those who cultivate and traffic in marijuana.
• Seize and forfeit the assets and proceeds from the cultivation and trafficking of marijuana.
• Reduce the availability of marijuana in Michigan.
• Reduce criminal activity incidental to marijuana cultivation.
• Promote the safe use of our public and private lands.
OUTDOOR GROW OPERATIONS IN MICHIGAN
Michigan is a popular state for illegal marijuana growing because of its vast and remote land area. Private lands used to grow marijuana are subject to state and federal forfeiture laws. The criminal response to this has been to grow marijuana on public lands or trespass onto private property. This practice is quite common and land owners should take careful notice of suspicious activity and report it immediately to police.
INDOOR GROW OPERATIONS IN MICHIGAN
Indoor grow operations have become increasingly popular. Indoor marijuana growers use sophisticated techniques to grow and conceal their operation. Indoor grow operations can produce larger quantities of marijuana with higher potency levels.
MICHIGAN CRIMINAL DEFENSE ATTORNEY – DEFENDING FELONY AND MISDEMEANOR MARIJUANA OFFENSES
If you, or someone you know, are charged with a (felony or misdemeanor) marijuana offense it is important that you have a criminal defense lawyer who is an expert in representing people charged with these offenses. The attorneys at LEWIS & DICKSTEIN, P.L.L.C. practice exclusively criminal law. They have decades of experience in defending people charged with any sort of criminal offense. They are recognized and respected experts in the field. If you have any questions, please contact the attorneys at LEWIS & DICKSTEIN, P.L.L.C. at (248) 263-6800 or complete a Request for Assistance Form and one of our attorneys will contact you.
"We Are Not Afraid to Win"
LEWIS & DICKSTEIN, P.L.L.C.