Motion to Set Aside Conviction – Expungement
Failure is not an option because if your motion is denied, you cannot file again for three years and you might never be able to turn things around. It is best to get it done right the first time.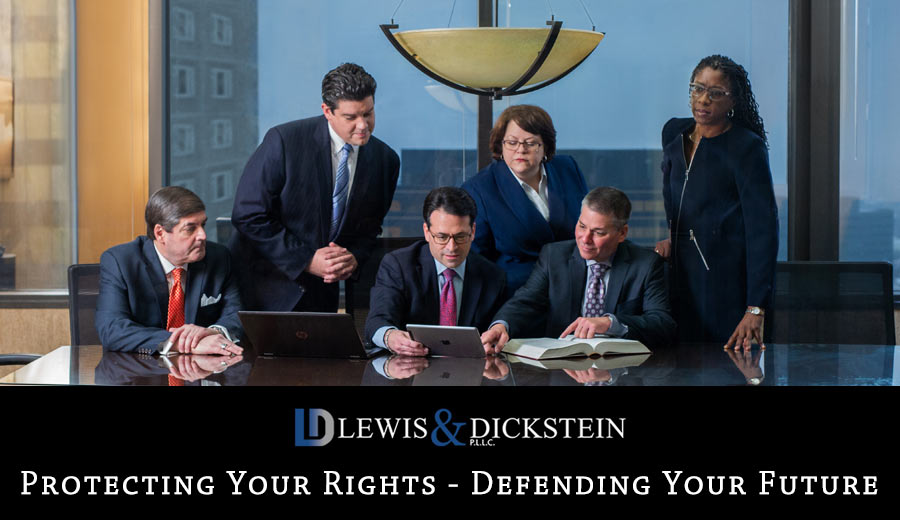 Michigan Top-Rated Expungement Attorney
I helped a client get a fresh start in life today, a second chance at having no criminal history. One of my firm's specialties is handling expungement motions, AKA Motion to Set Aside Conviction. There are many aspects of my job that are fulfilling and rewarding but assisting a client clear a felony or misdemeanor from his record is certainly a highlight. No matter whether my client is charged with a felony or a misdemeanor or is attempting to clear a former transgression from their record, there is no greater pleasure than helping a client successfully move past traumatic times in their lives.
Today, I appeared with my client in Macomb County Circuit Court in front of one of the toughest judges in that community. As in Oakland County and Washtenaw County, there are always one or two very tough judges who have a reputation for being aligned with the prosecution. My client was convicted of a financial felony offense and still owed considerable restitution (well over $100,000) to the victim. He had signed a consent judgment and was faithfully making payments but there was going to be a legitimate concern that if his conviction was set aside he may attempt to get out of paying the balance of the restitution payments. The prosecutor argued against the motion although the Attorney General's office had no objection.
My client's life was a true success story. Although he made a major mistake when he was younger, I argued that a moment in time cannot define the character of a person. We are human and although his transgression was serious, it was an aberration in his life. As evidence, we provided a first-class, highly persuasive petition with multiple exhibits demonstrating how his life had completely turned around. For example, he was now working a high-level position with an automotive company, he volunteers in various charitable endeavors, he is happily married with four children and has had no further contact with law enforcement whatsoever. He is truly a model citizen and a major asset to his community.
There was a serious risk of impending harm to my client and his family if I lost and the stakes were high. As successful as my client has been at work, his employment contract was project-based and it was coming to an end. He was being offered a lucrative position with a new employer but he knew that a background check was going to sabotage his application. The expungement motion was a "must-win!"
The team of lawyers with LEWIS & DICKSTEIN, P.L.L.C. got together, as we always do, and brainstormed the case to prepare the most effective argument. When losing is not an option, as is frequently the case for our clients, all stops must be pulled out to obtain a victory. I'm very proud that we won the motion and my client is now free to pursue his dream career. He said to me after, "I am forever indebted to you and your firm." When someone asks me, and they frequently do, how can you be a criminal defense attorney? This is one of many, many examples of why I am so proud to be one of the top criminal defense lawyers in Michigan.
Loren M. Dickstein, Partner
LEWIS & DICKSTEIN, P.L.L.C.
Michigan's Premier Criminal Defense Law Firm
Call us today at (248) 263-6800 for a free consultation, or complete a Request for Assistance Form and we will contact you promptly.
We will find a way to help you and, most importantly,
we are not afraid to win!