New Traffic and DUI Laws for 2015
Driver's Responsibility Fees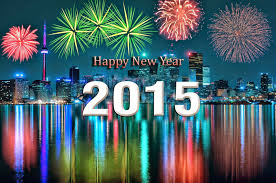 Happy New Year !Most people that have had a traffic ticket in Michigan over the last few years has been faced with Driver Responsibility Fees. as well as the fine for the actual ticket. The state will be sending letters to eligible motorists that will give them a chance to waive each qualifying assessment by completing 10 hours of community service. This is the start of a four year phase out of the driver responsibility fees all together. The law was passed in 2003 and was intended to get irresponsible drivers off the road and raise more money for the state. Lawmakers are now saying the fees are unfair and are making driving and insurance more difficult to afford.
Motorcycle Laws
Motorcyclists can no longer buy a temporary permit every riding season without taking a safety or skills test needed for a full endorsement. The 180 permit lets motorcyclists ride during the date and without a passenger as long as they are supervised by a licensed motorcycle operator.
Roadside Analysis for Drugs and other Intoxicants
Police will be able to conduct a preliminary roadside analysis for drugs and other intoxicating substances, including alcohol. A conditional bond is to be placed on motorists arrested for drugged driving and the information is to be entered into a law enforcement database.
Blood Alcohol Limit for Boats
The blood alcohol limit for boating and snowmobiling has been reduced from 0.10% to 0.08% in line with the level for automobiles.
OWI and Traffic Ticket Defense Attorneys
When you are facing a possible violation of the law, it is important that you speak to an attorney that is aware of the most up-to-date changes that have been made. The lawyers at Lewis & Dickstein, P.L.L.C. pride themselves in being absolutely current with the law and any changes that have been made. If you have any questions, please contact us at (248) 263-6800. We look forward to helping you.