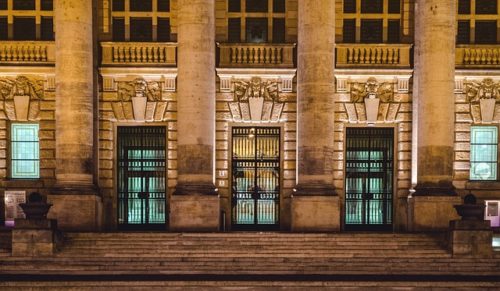 Excellent, thoughtful and fair probation officers regularly supervise my clients. Unfortunately, many clients run into probation officers that are bigoted, predisposed and malicious. When I try to speak to probation supervisors, I regular feel like I'm banging my head against a brick wall as the supervisors generally go into defensive mode. As proof that probation officers are human too, consider that a Roseville Probation Officer with the Roseville District Court was arrested last Friday by Roseville Police and the Oakland County Sheriff's Office on charges of stalking and improper use of the Michigan Law Enforcement Information Network (LEIN) information system.
Probation Officer Rory George Wagner faces two counts of misdemeanor stalking related to another court employee and a Roseville Police officer. He is also charged with one count of unauthorized disclosure of LEIN information. The maximum possible sentence for that offense is up to two years in prison and up to five years probation. If convicted, Wagner will likely be placed on probation given that he probably has no prior convictions. I hope for his sake that he is not assigned to a probation officer that is demeaning and treats him like a second-class citizen. If he is assigned to such a person, it is likely any complaints that he has will fall upon deaf ears. How ironic?
Wagner will be arraigned on Monday, May 2, 2011 in St. Clair Shores District Court.
If you still have questions for a Michigan criminal defense attorney, feel free to call LEWIS & DICKSTEIN, P.L.L.C. for a free consultation and confidential case evaluation. Please call us at (248) 263-6800 or complete a Request for Assistance Form and a highly experienced criminal defense lawyer will promptly contact you.
"We Are Not Afraid to Win"
LEWIS & DICKSTEIN, P.L.L.C.

Save