Attorney Defending Covid-19 Related Fraud Charges
Defense attorneys that will aggressively defend you if you have been charged with Coronavirus (COVID-19) fraud charges in state or federal court.
National and state governments have cracked down on individuals accused of fraud during the Coronavirus pandemic. Societal tensions are high, and the government will be relentless with any prosecution. Fraudulent activities will be taken very seriously and will assuredly result in hefty penalties. It will take an exceptionally well-qualified federal defense attorney to help you.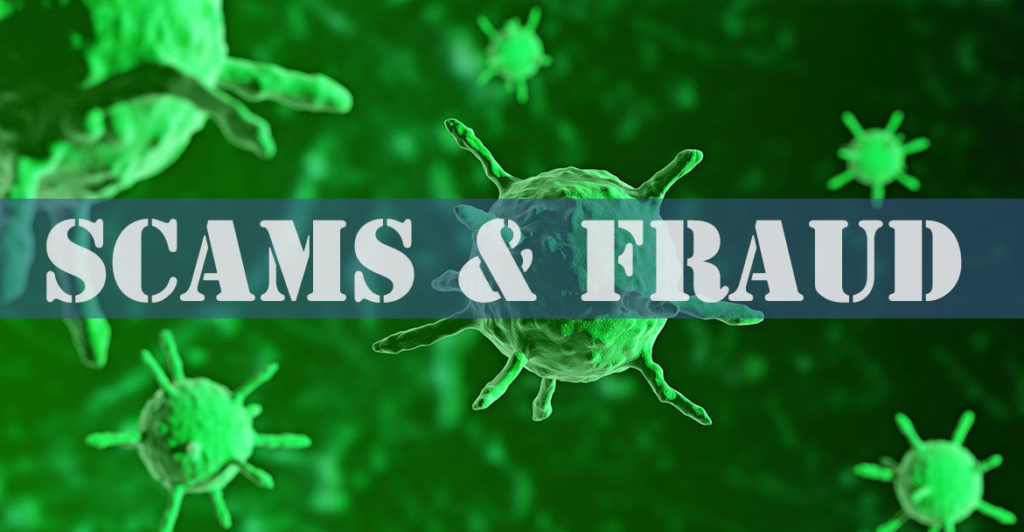 National Government Prevention of Coronavirus Scams
The federal government will severely punish individuals charged with Coronavirus (COVID-19) fraud schemes. American consumers have been encouraged by the United States Attorney General to report any suspected scams. Additionally, a new department has been created explicitly concerning the prosecution of these types of federal fraud crimes. In various states, Coronavirus Fraud Task Forces have been created. If you've been charged with a federal fraud crime relative to the Coronavirus, you will need a top criminal defense attorney for the best chance of staying out of jail or prison.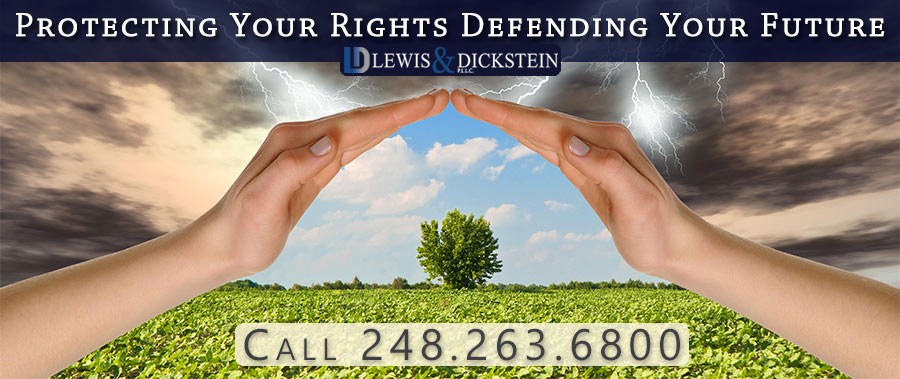 Michigan Government Prevention of Coronavirus Scams
Michigan's Attorney General has been receiving complaints, and she has urged Michigan residents to report incidents of fraud or scam to the Consumer Protection Department. "We're talking about things like facemasks, sanitizer, soap, toilet paper, diapers, you name it, and if it's an essential item that people somehow correlate to this crisis, we're seeing grossly inflated prices," she said. Those charged with or accused of committing a crime related to an ongoing emergency can expect to be aggressively prosecuted and receive stiff penalties. In these high-profile cases, the only thing standing between you and a conviction and/or jail will be the strength and reputation of the lawyer standing by your side.
Fraud Allegations in State and Federal Court
Types of activities that could be viewed as federal or state criminal charges during the Coronavirus pandemic
individuals attempting to sell fake coronavirus cures
online offers for vaccines and test kits
donation requests from bogus charities
work at home scams
requesting personal information for government checks
phishing emails
ransomware
undelivered goods and products
price gouging (charging very high prices)
mail fraud / email fraud
terrorism
computer/internet related crimes

Other Crimes Related to Coronavirus or COVID-19
In addition to fraud offenses, various people around the United States have been charged with crimes stemming from Coronavirus related offenses. For example, hate crimes charges for assaults and intimidation on Asian Americans have been reported throughout the U.S. and in Michigan. In another case, an individual claiming to have Covid-19 was intentionally coughing on women in a grocery store. He has since been charged with domestic terrorism.
The CARES Act was signed into law on Friday, March 27, 2020. This economic stimulus bill provides for approximately $2.2 billion in aid to businesses, state governments, and individuals. Federal law enforcement and the U.S. Attorney's office are on high alert for individuals who attempt to obtain CARES Act funds based on fraud. People being investigated for government fraud related to Covid-19, whether wrongfully accused or not, need the highest caliber criminal defense lawyers available. Any error or mistake in legal representation in these cases can have disastrous consequences. Where there is no room for mistakes and false promises, LEWIS & DICKSTEIN, P.L.L.C. is the defense law firm to call.
Overly Aggressive Prosecutions
Virtually everyone would want someone who commits a crime against vulnerable people to face consequences. On the other hand, when there is a heightened state of urgency and emotions are running raw, police and prosecutors can be overly aggressive and end up charging an innocent person with a criminal offense. For example, if the supply for a product or inventory has become scarce or more expensive, the price to an end consumer can be higher. Law enforcement may not fully understand the mechanics of the price chain and can accuse an innocent person or company of price gouging.
If you are accused of a fraud-related offense, whether you are completely innocent or if you've made some type of mistake, the Defense Team with LEWIS & DICKSTEIN, P.L.L.C. can find a way to help protect you.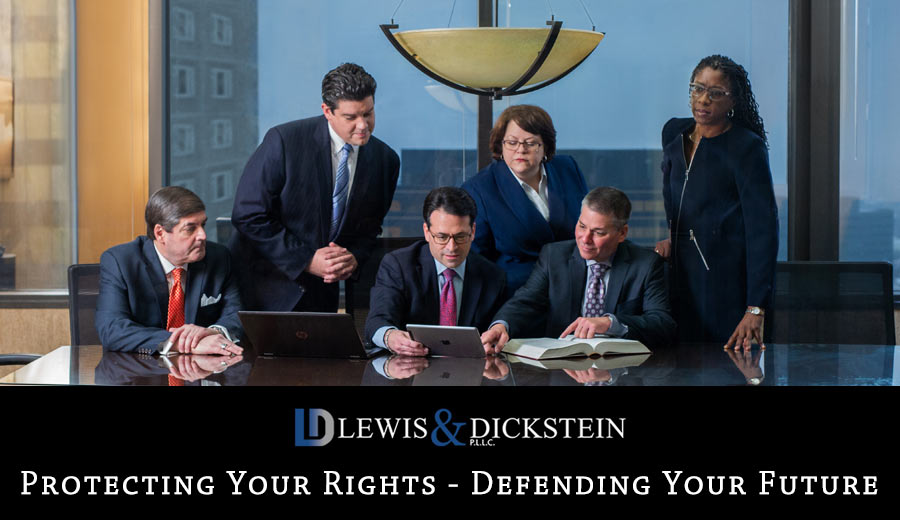 The Best Way to Protect Yourself
State or federal felony and misdemeanor charges related to Coronavirus or Covid-19 related crimes, including fraud, are going to be prosecuted to the fullest extent of the law. Judges and prosecutors will almost assuredly have strong feelings about these cases and will take a defendant's prosecution and punishment personally. If you are facing an investigation or charges, call LEWIS & DICKSTEIN, P.L.L.C. today at (248) 263-6800 for assistance or complete a Request for Assistance Form and we will promptly contact you. You can expect that we will aggressively defend and protect you, and we will treat you with dignity and respect. Everyone makes mistakes, and one bad decision should not define a person's life.
The attorneys with LEWIS & DICKSTEIN, P.L.L.C. are also representing clients charged with violating Michigan's Stay at Home Order. If you or a loved one is charged with or being investigated for any state or federal felony or misdemeanor, please do not hesitate to contact us directly for help.
Call us today at (248) 263-6800 for a free consultation, or complete a Request for Assistance Form and we will contact you promptly.
We will find a way to help you and, most importantly,
we are not afraid to win!