Who is the best Livingston County criminal defense attorney
When prospective clients meet with me on a Livingston County charge, they frequently ask, "who is the best Livingston County lawyer," or "who is the most experienced Livingston County lawyer?"  It is fair to say that this is an impossible question to answer because the opinion of who is the "greatest" or "best" is subjective.  Many Livingston County lawyers may feel they are the best Livingston County lawyer or claim they are the most experienced but their track record and reputation do not support that opinion.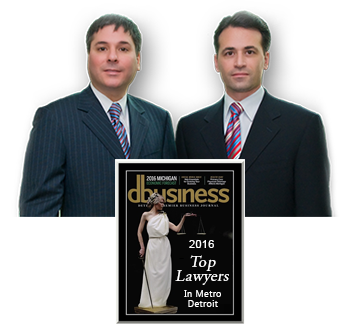 The lawyers with LEWIS & DICKSTEIN, P.L.L.C. are well known for our successful representation of clients with felony and misdemeanor charges in Livingston Count.  We will do everything possible achieve a dismissal of the charges or, if that is not possible, get the best possible outcome.  We can frequently help a client in Livingston County avoid jail or prison even when other lawyers believe incarceration is unavoidable.
We offer free consultations to anyone who has a charge in Livingston County or is accused of committing a crime in Livingston County.  Call us at (248) 263-6800 and ask to speak to a criminal law specialist.  If you want us to promptly contact you, please complete a Request for Assistance Form.
When there is no room for errors and false promises, call LEWIS & DICKSTEIN, P.L.L.C. at (248) 263-6800.

"We will find a way to help you and,
most importantly, we are not afraid to win!"
– Lewis & Dickstein, P.L.L.C.