I'm frequently asked how I feel about being a Michigan Criminal Defense Attorney. Often times, people think being a criminal lawyer much be hard profession because I frequently have to handle cases that receive medical attention or because my client are sometimes perceived to be "bad" people.
The truth of the matter is that being a Michigan Criminal Defense Lawyer is one of the most noble professions and the tremendous sense of pride that I get in saving a person's life, family, career or reputation is tremendous. My partner, Randy Lewis, and I are dedicated to the fearless, passionate and tireless defense of those charged with felony and misdemeanor offenses in Oakland County, Macomb County, Wayne County and throughout the State of Michigan.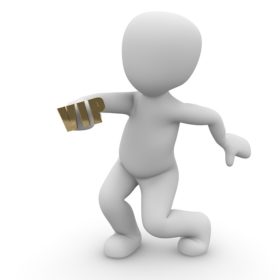 The card above represents one of a multitude of Thank You cards that we receive on a regular basis from loyal and thankful clients. This particular client was a bus driver whose career was literally on the line because of a false allegation of driving related offense. The alleged "victim" was adamant that a conviction enter in the case and that my client's career be destroyed. Despite all odds, I was able to achieve a resolution that saved my client's CDL (commercial driver's license) and her career.
It doesn't matter if the charge is a DUI, OWI, drunk driving or other driving offense, beating a false or exaggerated charge in court is the highest achievement that a criminal defense attorney can obtain for his or her client.
Attorney Loren M. Dickstein
Criminal Defense Attorney
LEWIS & DICKSTEIN, P.L.L.C.
(248) 263-6800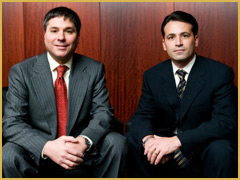 If you still have questions for a Michigan criminal defense attorney, feel free to call LEWIS & DICKSTEIN, P.L.L.C. for a free consultation
and confidential case evaluation. Please call us at (248) 263-6800 or complete a Request for Assistance Form and a highly experienced criminal defense lawyer will promptly contact you.