Vehicle Theft in Michigan
Under Michigan law, a person accused of car theft can face various felony and misdemeanor charges. Because of the state's automotive manufacturing history, vehicle theft offenses carry stiff penalties.

Types of Car Theft Offenses
If an unoccupied vehicle is stolen, the severity of the offense depends on the vehicle's value and the defendant's criminal history. Top, experienced, car theft defense attorneys will fight to get charges dismissed or reduced. Just because an offense is punishable by jail time does not mean that jail is mandatory. Even when things look grim, an expert can help turn the tables in your favor.

A Michigan car theft defense attorney can help you if you are accused of vehicle theft. As more fully explained below, there are various defenses to car theft that can result in the dismissal or reduction of charges.  Jail is not mandatory for any car theft offense other than stealing a vehicle from a person under force (carjacking is a life-maximum offense).
Larceny of a Vehicle – Value over $20,000 or two prior larceny convictions – Maximum of 10 years in prison.
Larceny of a Vehicle – Value between $1,000 and $20,000 or 1 prior larceny conviction – Maximum 5 years in prison.Larceny of a Vehicle – Value between $200 and $1,000 or one previous larceny ordinance violation – Maximum 1 year in jail.
Failure to Return a Rented Vehicle – Value over $20,000 – Maximum of 10 years in prison.Failure to Return a Rented Vehicle – Value between $1,000 and $20,000 – Maximum 5 years in prison.Failure to Return a Rented Vehicle – Value between $200 and $1,000 – Maximum 1 year in jail.
Driving Away a Vehicle without Permission (Unlawful Driving Away of an Automobile) – Maximum 5 years in prison.
Unlawful Use of a Vehicle Without the Intent to Steal – Maximum 2 years in prison.Unlawful Use of a Vehicle – First Offense – Maximum can be reduced from 2 years to 90 days.
Larceny of a Vehicle by Conversion – Maximum of either 5 or 10 years, depending on the vehicle's value.
Carjacking – Up to life in prison.

Defenses to Car Theft in Michigan
No intent to steal – If someone drives a vehicle but does not intend to permanently deprive the owner of the car, the offense is less serious than car theft.
Mistaken identity – Sometimes, the wrong person is accused of taking property.
Duress – People are not guilty if they take a vehicle to prevent more significant harm (like driving a gravely injured person to the hospital).
Claim of right – A person with a right to possession of a vehicle cannot be guilty of stealing it from a co-owner.
False allegation – If the vehicle owner falsely alleges another person stole a vehicle, the defense would be that the crime never happened.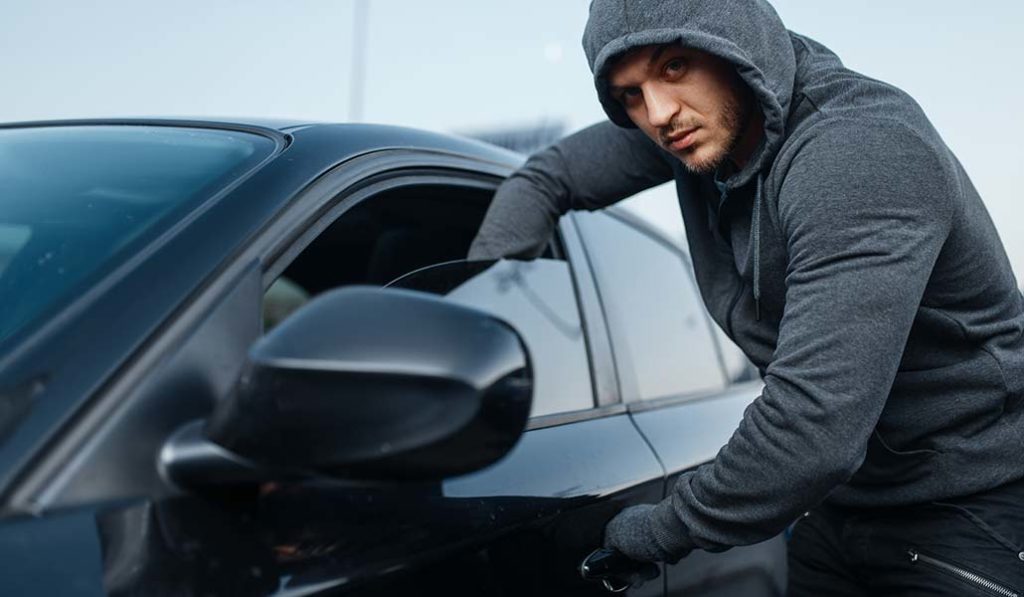 "Do I have to go to jail for car theft?"
Except for carjacking, jail is not mandatory for any vehicle theft-related offense. Although jail is not mandatory, judges and prosecutors take a harsh approach to the theft of vehicles. As a result of auto theft, everyone pays higher insurance rates, including prosecutors and judges. Because of the widespread financial impact of these offenses, a sentencing judge might feel it is incumbent on them to use a jail sentence as an attempted deterrent for others in the community.
The Defense Team with LEWIS & DICKSTEIN, P.L.L.C. leaves no stone unturned in our fight to keep clients out of jail. In many cases, we can prevent a conviction altogether. Our mission as top defense lawyers in Michigan is to do whatever it takes to get charges dismissed, when possible. If a conviction is unavoidable, we will passionately and effectively advocate for reduced charges and a lenient sentence. If a judge can be persuaded to focus on rehabilitation, as opposed to punishment, a punitive sentence can likely be avoided.
"What should I do if I'm accused of car theft?" How can car theft defense attorneys help me?
If you face car theft allegations, it is essential to hire counsel as soon as possible. A savvy, experienced defense lawyer can convince the police or prosecutor to consider charging a less severe offense if you are not yet charged. Additionally, someone with retained counsel is likely to be allowed to avoid arrest through an agreement for self-surrender.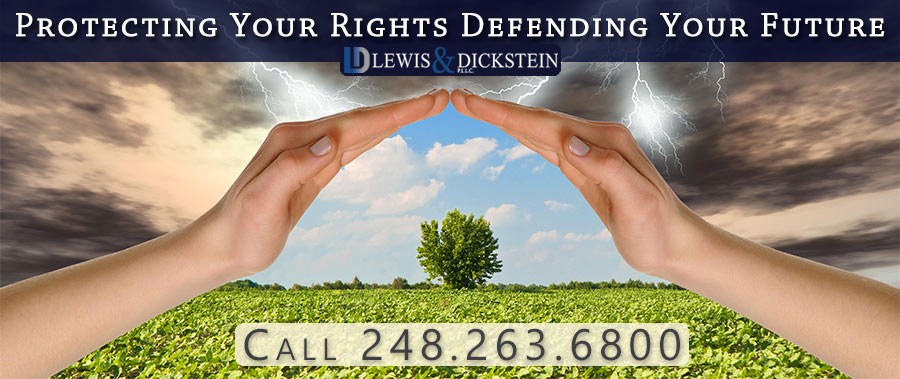 Michigan's Top Car Theft Defense Team
The lawyers with LEWIS & DICKSTEIN, P.L.L.C. work as a team and collaborate on every client's case. Using a team approach, we consistently achieve results that many other lawyers are incapable of obtaining. With our firm, you get experienced lawyers, a fearless defense, loyal and aggressive advocacy, experienced investigators, outstanding communication and client relations, and an unparalleled track record of success.
Call us today at (248) 263-6800 for a free consultation, or complete a Request for Assistance Form and we will contact you promptly.
We will find a way to help you and, most importantly,
we are not afraid to win!