Michigan OWI-DUI Defense Attorneys
Operating While Intoxicated Lawyers Who Have Dedicated Their Careers to Providing the Best Possible Defense to Those Charged with Alcohol or Drug-Related Driving Charges
If you've been arrested for a Michigan OWI (operating while intoxicated), you need a knowledgeable DUI lawyer protecting your freedom and your reputation. The Michigan OWI defense attorneys at LEWIS & DICKSTEIN, P.L.L.C., are ready to defend your OWI/DUI case anywhere in the State of Michigan. Clients appreciate the comprehensive and supportive legal representation they receive from the dedicated staff and team of OWI attorneys at LEWIS & DICKSTEIN, P.L.L.C.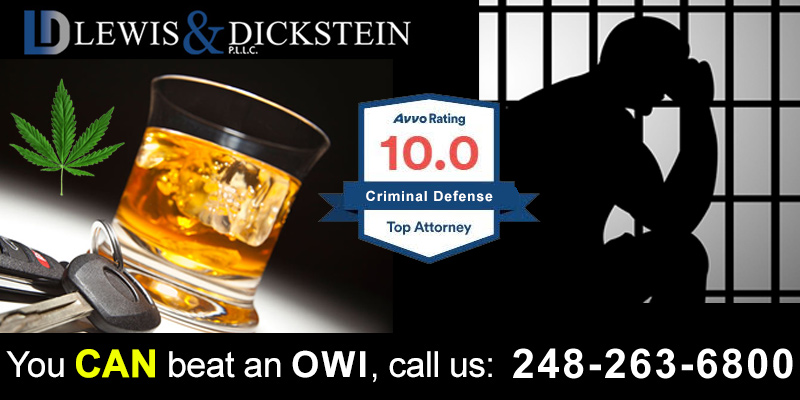 An OWI charge can be a misdemeanor or a felony. The level of the charge depends on the number of previous convictions for OWI, injuries or death caused by the accident and many other factors. The OWI Defense Attorneys with LEWIS & DICKSTEIN, P.L.L.C. have the experience, skill and dedication handle your OWI case successfully. They will work tirelessly and zealously to achieve the best possible result for you in your case.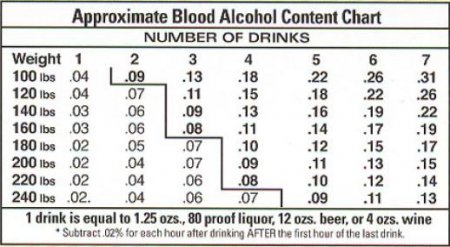 A Michigan OWI conviction could mean severe consequences, including fines, a driver's license suspension or revokation, community service, counseling, drug and alcohol testing, and even jail or prison time. Being arrested for OWI in Michigan is a serious legal issue. You need to contact an experienced OWI attorney immediately in order to build a good defense strategy in your case.
The OWI attorneys with LEWIS & DICKSTEIN, P.L.L.C. know Michigan OWI laws and represent clients charged with Oakland County OWI, Macomb County OWI, Washtenaw County OWI, Wayne County OWI, Livingston County OWI and charges throughout the State of Michigan.
Aggressive OWI Defense
Michigan OWI defense is complex and technical. Skilled and successful OWI attorneys will tell you that defending an OWI case is sometimes more difficult than defending a homicide. Do not leave your defense to chance, simply plead guilty or trust your case to the lowest bidder. Contact an OWI defense lawyer with advanced legal and scientific knowledge and who knows the Michigan court system, Michigan judges, and Michigan prosecutors. The OWI lawyers with LEWIS & DICKSTEIN, P.L.L.C. are aggressive, resourceful, creative and passionate about our clients and their cases. We will turn over every rock and explore every loophole to find a way to get an advantage for our clients. Their problems are our problems.
There is simply no higher goal and LEWIS & DICKSTEIN, P.L.L.C. than an outright dismissal or substantial reduction in charges if possible.
Free Consultation
Don't trust your Michigan OWI case to an amateur or a general-practice lawyer – take advantage of our years of experience, trial work, and legal expertise with OWI laws. Do not wait. Please contact the law firm today at (248) 263-6800 for a free consultation and confidential case evaluation. We approach each and every case with the care and attention you expect and deserve. Complete a Request for Assistance Form and a seriously experienced OWI defense attorney will promptly contact you.
What if you know you are "guilty"?
Many clients tell us that they know they drank alcohol, they know they were intoxicated, and they know they were driving. They want to know how we can help them. In many cases, we can discover unforeseen weaknesses in the case that we can use to achieve results for clients that are better than they ever expected. Sometimes the fight is not to get an acquittal; instead, we use our vast experience, outstanding reputation, and finely honed negotiating skills to get our clients favorable plea bargains and lenient sentences. Judges in Michigan tend to go overboard on OWI cases. Some Michigan judges jail defendants on first offenses. We will do everything possible and explore every possible avenue to achieve extraordinary results for you regardless of how strong the evidence is against you.

Challenging the Datamaster Test
In the majority of Michigan OWI cases, a breath analysis machine (or DataMaster) is used. Blood tests are common but breath tests are most frequently used. The DataMaster and the breath test results are vulnerable to attack by a skillful Michigan OWI Attorney. You might assume that since the Michigan State Police have approved the use of the DataMaster breathalyzer, then its accuracy and reliability are not subject to credible challenge. The opposite is true. Most people have no idea how inadequate DataMaster can be and how many variables can unexpectedly and significantly affect the results. The DataMaster is only an evidence-gathering device. Don't assume that you are guilty. The Michigan drunk driving attorneys with LEWIS & DICKSTEIN, P.L.L.C., understand the weaknesses of the prosecutor's case. They will use their advanced skills and experience to defend your rights.
Michigan Alcohol-Related Offenses Include:
OWI Defense Attorney
DUI Defense Attorney
Operating Under the Influence of Alcohol Defense Attorney
Operating While Intoxicated by Alcohol Defense Attorney
OWID Defense Attorney
Operating While Under Influence of Drugs Defense Attorney
OWI Causing Serious Injury Defense Attorney
OWI Causing Death Defense Attorney
OWI with Minor Child Defense Attorney
OWI First Offense Defense Attorney
OWI Second Offense Defense Attorney
OWI Third Offense Defense Attorney
MIP Defense Attorney
Minor In Possession Defense Attorney

Save
Save
Save
Save
Save
Save