Arson Defense Attorney in Michigan
Are You Being Charged or Investigated for Arson in Michigan?  You Need Aggressive, Passionate and Experienced Legal Representation.  LEWIS & DICKSTEIN, P.L.L.C. can help.  We Are Not Afraid to Win.
Arson in Michigan is the deliberate burning of a house or building. The punishment upon conviction of arson generally depends on the intent behind the fire, the amount of damage and whether someone was hurt or killed.
If you are charged or being investigated for arson, you need highly skilled and aggressive legal representation as soon as possible. Police officers and/or insurance investigators will try every trick in the book to charge you and/or deny your insurance claim.  First rate attorneys will step in and make sure there is a full and fair investigation and that the police and investigators are challenged on any allegation that a fire was arson or an allegation that our client is the person who started the fire.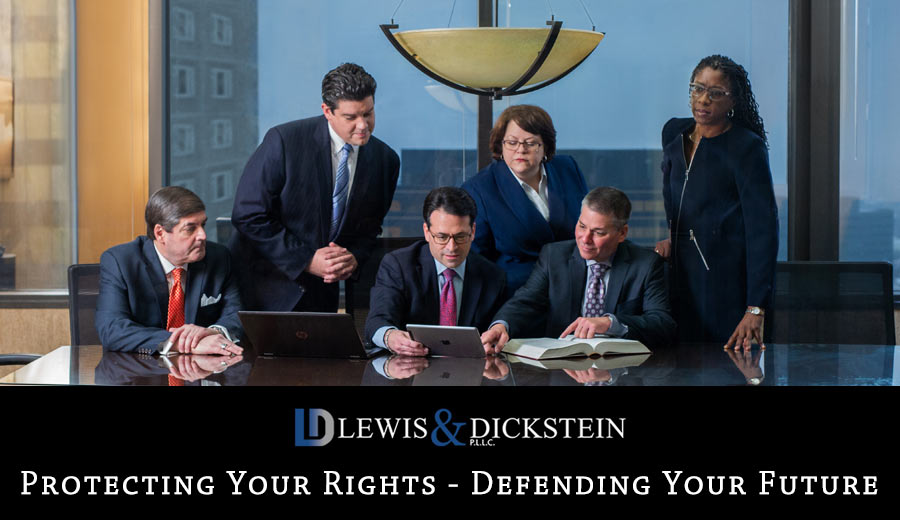 Insurance investigators often work harder then law enforcement to come up with reasons why the fire was suspicious so they can deny a claim.  If they get the police to charge you with felony arson or a misdemeanor, it is easier for the insurance company to deny a claim or get restitution.  You need someone to stand up for you when you are not only facing charges by law enforcement but, in many cases, insurance investigators who are financially motivated to find evidence of arson.
We Can Help Fight for an Acquittal or Reduced Sentence for Arson
Most clients who contact LEWIS & DICKSTEIN, P.L.L.C. regarding arson charges in Michigan fall into one of two categories.  One scenario is a false allegation of burning property for a fraudulent insurance claim and the other is an allegation of burning or setting fire to someone else's property. With decades of experience handling these cases, our arson defense lawyers have helped clients who were innocent as well as those who were responsible for starting a fire.  In those cases where our client is innocent, we make every possible effort to get the case dismissed without a trial.  In the event a trial on arson charges is necessary, we have the expertise and experience to obtain a "not guilty" verdict from the jury.  Conversely, if a client is responsible, we will do whatever is necessary to give our client the best possible chance of avoiding jail or prison.  We are widely considered "go to" attorneys for handling even the most difficult cases before the toughest judges.  If there is a way to avoid jail or prison for arson charges, we will find it.
Experienced and Effective Arson Defense Attorney in Michigan
Make no mistake about it, arson is a very serious crime.  Even small fires are taken seriously be police and prosecutors because of the possibility that they can easily turn into big fires and do a tremendous amount of damage. The law firm of LEWIS & DICKSTEIN, P.L.L.C. has decades of experience as first rate arson defense attorneys in Michigan.  We have handled cases in state and federal courts throughout the United States.  Our attorneys take the time to learn about you and fashion the best defense available. Our ultimate goal is a dismissal or a not guilty of the charges you face.  However, if that is not possible, we will leave nothing to chance in making that the consequences to you are as minimal as possible.  LEWIS & DICKSTEIN, P.L.L.C. has access to experts that can assist in the preparation of a defense.

When your freedom and future is at stake, do not trust just any law firm.  Trust LEWIS & DICKSTEIN, P.L.L.C., we have the reputation for success and the determination to not let any stone go unturned in order to protect you.  Please call us at (248) 263-6800 or complete a Request for Assistance Form and one of our attorneys will call you.
"We Are Not Afraid To Win"
LEWIS & DICKSTEIN, P.L.L.C.