Arson Defense Attorney in Michigan
Are You Being Charged or Investigated for Arson in Michigan? You Need Aggressive, Passionate, and Experienced Legal Representation. LEWIS & DICKSTEIN, P.L.L.C. can help. We Are Not Afraid to Win.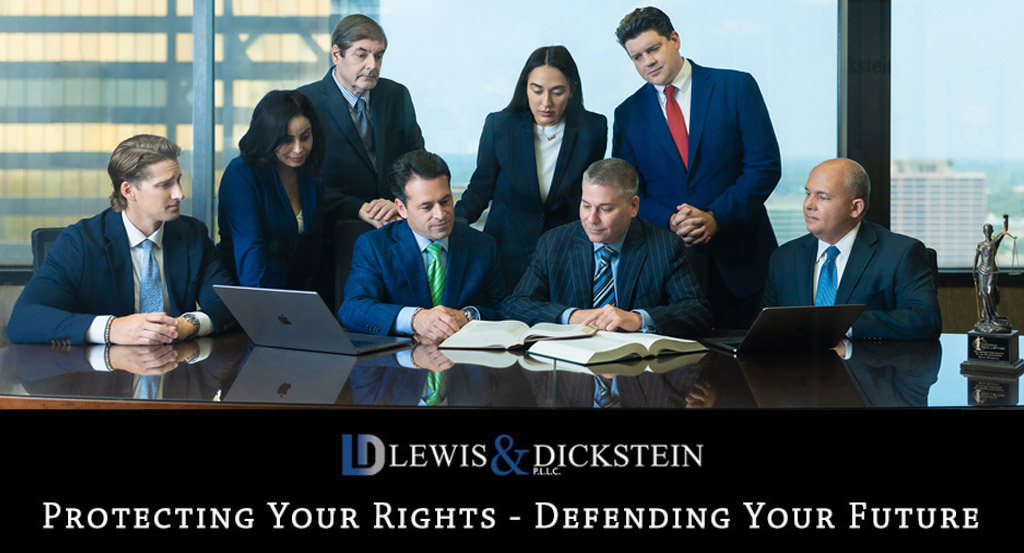 Penalties and Defenses for Arson Charges in Michigan
Arson in Michigan is the deliberate burning of a house or building. The punishment for arson generally depends on the intent behind the fire, the amount of damage, and whether someone was injured or killed. Courts and prosecutors are particularly harsh in arson cases. It takes a respected, tough arson defense attorney in Michigan to protect and defend their client.
If you are accused of arson, you need highly skilled and aggressive legal representation as soon as possible. Police officers and insurance investigators will try every trick in the book to charge you with a crime and deny your insurance claim. First-rate attorneys will step in and make sure there is a full and fair investigation. We will challenge the police and investigators on any allegation that a fire was arson or an assertion that our client is the person who started the fire.
Insurance investigators often work harder than law enforcement to find reasons why the fire was suspicious so they can deny a claim. If they get the police to charge you with felony arson or a misdemeanor, it is easier for the insurance company to deny a claim or get restitution. It would be best if you had someone to stand up for you when you are facing charges by law enforcement and, in many cases, insurance investigators who are financially motivated to find evidence of arson.
We Can Help Fight for an Acquittal or Reduced Sentence for Arson
Most clients who contact LEWIS & DICKSTEIN, P.L.L.C. regarding arson charges in Michigan fall into two categories. One scenario is a false allegation of burning property for a fraudulent insurance claim, and the other is an allegation of burning or setting fire to someone else's property. With decades of experience handling these cases, our arson defense lawyers have helped innocent clients and those responsible for starting a fire and did not want to face a harsh sentence. In those cases where our client is innocent, we make every possible effort to get the case dismissed without a trial. If a trial on arson charges is necessary, we have the expertise and experience to obtain a "not guilty" verdict from the jury.
Conversely, if a client is responsible, we will do whatever is necessary to give our client the best possible chance of a lenient sentence without incarceration. We are widely considered "go-to" attorneys for handling even the most complex cases before the most demanding judges. If there is a way to avoid jail or prison for arson charges, we will find it. We can often help clients avoid probation and jail altogether and persuade the presiding judge to limit the sentence to a fine and costs.

Arson Charges and Penalties
First-Degree Arson – Buring an occupied or unoccupied multi-unit building containing at least one dwelling – Up to life in prison.
Second-Degree Arson – Burning an occupied or unoccupied dwelling – Up to 20 years in prison.
Third-Degree Arson – Burning a building or personal property valued at greater than $20,000 (or greater than $1,000 if the defendant has a prior conviction) – Up to 10 years in prison.
Fourth-Degree Arson – Burning personal property valued at more than $1,000.00 but less than $20,000.00, or property worth less than $200.00 where the defendant has a prior arson conviction – Up to 5 years in prison.
Fifth-Degree Arson – Burning personal property valued at $1,000.00 or less by a person with one or more prior convictions for arson – Up to 1 year in jail.
Prohibited Fire or Explosion – Burning personal property valued over $1,000 or between $200 and $1,000 by a person with a prior arson conviction – Up to 1 year in jail.
Prohibited Fire or Explosion – Burning personal property valued less than $200 or the negligent burning of a hotel or its contents – Up to 93 days.
Arson of Insured Property – Burning property with the intent to defraud an insurance company.
Burning of a dwelling – Up to life in prison.
Burning of a building or personal property valued over $20,000 – Up to 20 years in prison.
Burning of any personal property – Up to 10 years in prison.
Preparation to Burn (Using Inflammable or Explosive Materials Near a Building or Personal Property) – The penalty depends on what the defendant intended to burn and the value—up to 15 years in prison.
How Arson Defense Attorneys Deal With Insurance Fraud in Michigan
Many cases of arson allegedly result from attempted insurance fraud. For example, if the owner of a building believes the insurance payout exceeds the property's value, they might set a fire to destroy the property. Michigan arson investigators can determine the cause of most fires through forensic analysis; however, insurance investigators are often the first to identify arson. Someone who destroys property through fire or otherwise to collect insurance will face arson and insurance fraud charges.
You Are Not Alone With LEWIS & DICKSTEIN, P.L.L.C. at Your Side
People facing arson charges can feel anxious and hopeless. The thought of a conviction and prison time is overwhelming. In addition to the direct consequences of a criminal conviction, you may be worried about your reputation, the impact on your family, future employability, and more. For those who are not U.S. citizens, you will be concerned with immigration issues, such as deportation. Our lawyers know how challenging this process is, and we help and guide our clients every step of the way. We will openly and honestly help you understand the charges, evidence, and available options. You will be treated with dignity and respect as we assist you from start to finish. We will find a way to help you!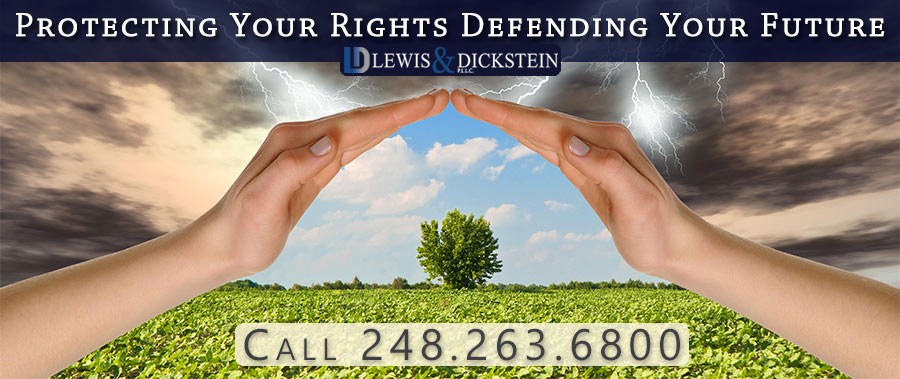 Experienced and Effective Arson Defense Attorney in Michigan
Arson is a very serious crime with the potential for severe punishment. Police and prosecutors take even small fires seriously. The government will assume that a person who started a small fire would have known there was a possibility that it could grow into a big fire with a tremendous amount of damage. The law firm of LEWIS & DICKSTEIN, P.L.L.C. has decades of experience as first-rate arson defense attorneys in Michigan. We have handled cases in state and federal courts throughout the United States. Our attorneys take the time to learn about you and fashion the best defense available. Our ultimate goal is a dismissal or a verdict of "not guilty." However, if that is not possible, we will leave nothing to chance to make the consequences to you as minimal as possible. LEWIS & DICKSTEIN, P.L.L.C. has access to experts that can assist in preparing a defense.
When your freedom and future are at stake, do not trust just any law firm. Trust LEWIS & DICKSTEIN, P.L.L.C.; we have a reputation for success and the determination not to let any stone go unturned to protect you. Call us today for a free consultation, and we will answer your questions, address your concerns, and work with you to develop a winning strategy for your case.
Call us today at (248) 263-6800 for a free consultation or complete a Request for Assistance Form. We will contact you promptly and find a way to help you.
We will find a way to help you and, most importantly,
we are not afraid to win!