Defense Attorneys for Murder Charges in Michigan
Murder Charge Defense Attorneys Dedicated to the Passionate, Zealous, and Tenacious Defense of those Charged with First or Second Degree Murder in the State of Michigan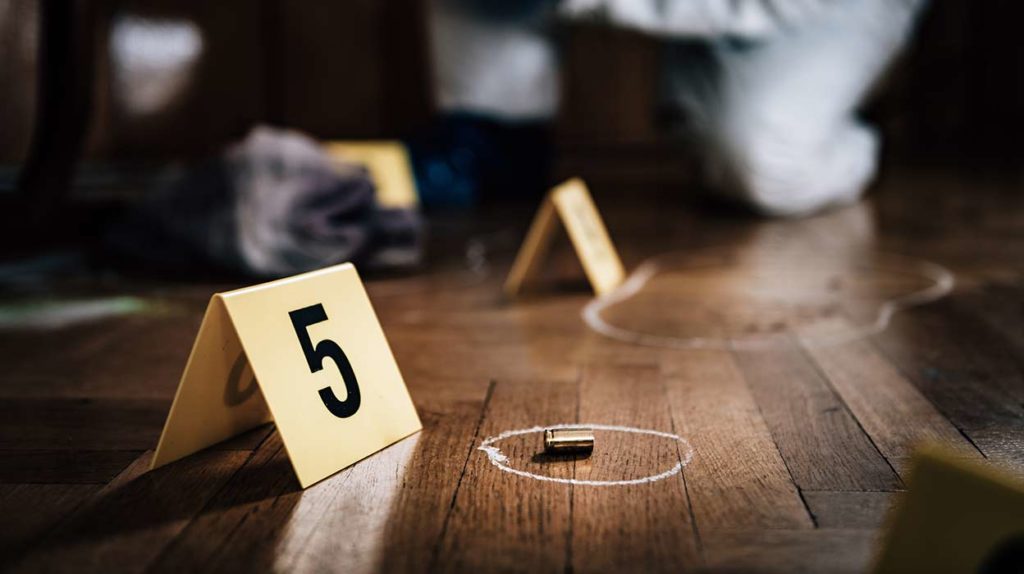 Michigan Homicide and Murder Charge Defense Attorneys
Why are we so passionate about defending those charged with murder in Michigan? Because there is no greater honor as a defense attorney than to see an innocent person, wrongfully accused of murder, walk free after facing the daunting prospect of living in prison for life. If there is legitimate evidence against our clients, we will find a way to get charges lowered or a sentence reduced, if possible. The most effective murder charge defense attorneys are not just experienced; they are passionate about providing the highest caliber defense possible.
Without regard to intent, Michigan generally defines homicide as the killing of one person by another. Charges of homicide include but are not limited to:
1st Degree Murder
2nd Degree Murder
Voluntary Manslaughter
DUI Causing Death
Negligent Homicide
Failure to Use Due Care Causing Death
Felony Murder
All homicide charges require a thorough, effective, zealous, and aggressive defense team. Many solo practice lawyers (lawyers practicing alone) call themselves a "team." The most effective defense for homicide charges can only be provided with a team of experienced lawyers collaborating and working together to achieve extraordinary results.
Oakland, Wayne, Washtenaw, Livingston, Macomb County, Michigan – Criminal Defense Attorney
At LEWIS & DICKSTEIN, P.L.L.C., we have a real "team" of lawyers who work together to achieve extraordinary results for our clients. If you or a loved one is charged with murder or under investigation for a homicide charge, please do not hesitate to call us for a free consultation. We will find a way to help you; most importantly, we are not afraid to win!
A Case Example
One of the most rewarding cases we've ever handled was in the Wayne County Circuit Court (Frank Murphy Hall of Justice). Our 19-year-old client was charged, along with two other young people, with First Degree Murder, Arson, Home Invasion, Felony Firearm, Conspiracy, and more. The minimum sentence was natural life in prison (until death – no parole). The special assistant prosecutor and the detective in charge were ruthless. We had to counter their ferociousness with a level of passionate and tenacious defense unprecedented in that court.
It took our team 10 months of working day and night and using a wealth of expert input in DNA, computer forensics, science, and more; we got the charges completely dismissed – dismissed! Our client had never been in trouble a day in his life and was looking at dying in prison.
After the judge dismissed the case, we sued the homicide task force that "investigated" the case, and we achieved a massive financial settlement that forever changed our client's life. To this day, we stay in regular contact with the client and will be permanently connected.

Murder – Homicide Elements
First Degree murder requires pre-meditation – In other words, a prosecutor must prove that the killing occurred after the defendant rationally considered the timing or method of killing to either increase the likelihood of success or evade detection or apprehension. First Degree Murder is the most severe criminal charge in Michigan law and is punishable by mandatory life in prison without the possibility of parole. Michigan law does not allow for the death penalty for any charge, including First Degree Murder.
Felony murder – This crime is punishable the same as first-degree murder, life without the chance of parole. The charge of felony murder requires the loss of life during the commission of specific felonies. The specified crimes include Criminal Sexual Conduct, Home Invasion, Arson, First Degree Child Abuse, major controlled substance offenses, Robbery, Carjacking, Larceny, Extortion, and Kidnapping.
Second Degree murder – A conviction for second-degree murder may result in a life sentence but with the possibility of parole. Under the statute, the potential punishment is life or any term of years. Additionally, a sentencing judge would have the discretion to give a sentence of less than life in prison. For a Second Degree murder case, the prosecution does not have an obligation to prove that the person thought out the killing beforehand.
Manslaughter, voluntary or Involuntary – Manslaughter is the unlawful killing of another without malice (the intent to kill). Voluntary manslaughter involves an intentional killing done in the heat of passion. Involuntary manslaughter is an unintentional killing. In both cases, manslaughter is punishable by 15 years in prison.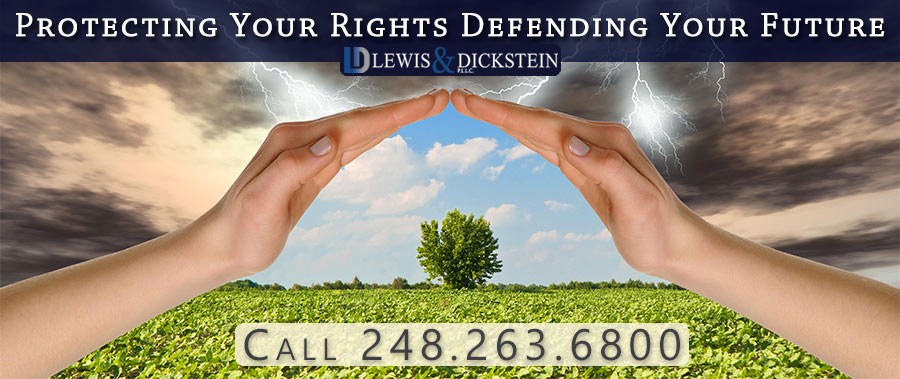 How We Help You or Your Loved One
The most experienced prosecutors prosecute murder cases. The detectives with a history of collecting thorough evidence that results in convictions are assigned to investigate these offenses. We are aware, however, that those same prosecutors and detectives regularly skirt the rules and experience a high motive to manipulate evidence to secure convictions based upon the reasoning that the "ends justify the means.
Because of our vast experience handling these cases and understanding the methods used to prosecute defendants for murder, we are highly adept at doing what is necessary to gain every possible advantage for our clients and achieving dismissals and acquittals when possible.
Thorough Investigation – Efforts must be made to interview all witnesses that may help the client's defense and locate witnesses who might provide helpful information. In many cases, we use skilled private investigators' services to interview potential witnesses and develop facts that will be valuable to the defense. It is never advisable to rely solely on the information in police reports to prepare for trial because these documents virtually always include exaggerations, false statements, misquotes, typos, and outright lies. LEWIS & DICKSTEIN, P.L.L.C. has numerous affiliations with investigators, including former police detectives, federal agents, and officers. Their services can be valuable to clients facing a substantial prison term or life in prison.
Law enforcement investigations must be carefully dissected, scrutinized, and challenged. As indicated previously, law enforcement often takes shortcuts or manipulates evidence under the theory that the ends justify the means. Without the best murder defense attorneys handling these cases, people are more likely to be wrongfully charged and convicted. You know from the media that innocent people are convicted of murder, sentenced to death or life in prison, and subsequently acquitted many years later.
Expert witnesses. In those cases where expert testimony or investigation may be helpful, we have developed associations with the country's best experts throughout Michigan. While not all cases require experts, there are many circumstances where scientific experts can be invaluable. We consult with and sometimes call witnesses, and experts, including DNA scientists, medical doctors, psychologists, document and handwriting analysis experts, fingerprint and "voiceprint" experts, police investigation experts, and computer forensic analysts. Our firm is committed to using the best scientific experts to defend our clients. We have successfully got the trial court to pay for reasonable expert fees, investigator fees, and other costs, even in retained cases.
Aggressive Negotiations (Plea Bargain Negotiations). In those cases where our clients do not want to have a jury trial, we will engage in discussions with the prosecution to settle the case with a lower charge or shorter sentence desirable to our client. All lawyers are not the same, and different murder defense attorneys will achieve different results for their clients. Because of our reputation for the successful defense of criminal cases and our history of achieving acquittals at trial, we can often deliver results for our clients that other lawyers could not dream of obtaining.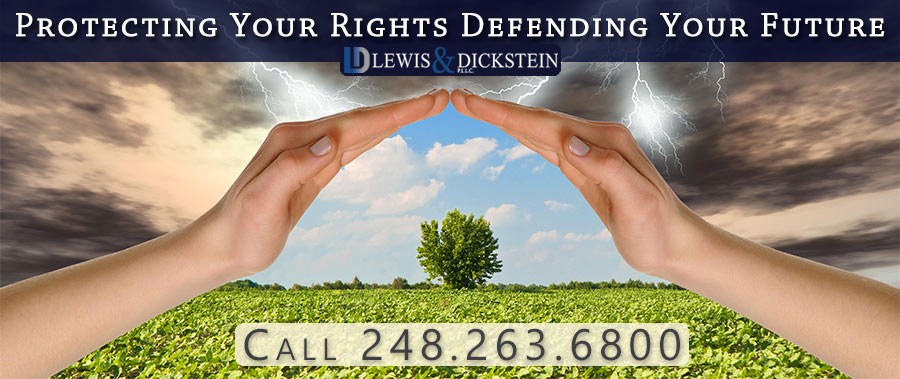 Let Us Evaluate Your Case For Free and Try to Find a Way to Help
The Defense Team with LEWIS & DICKSTEIN, P.L.L.C. has decades of experience successfully defending clients and an unparalleled track record of achieving extraordinary results. If you or a loved one is charged with murder or under investigation for a homicide charge, please do not hesitate to call for a free consultation and confidential case evaluation.
Call us today at (248) 263-6800 for a free consultation or complete an online Request for Assistance Form. We will contact you promptly and find a way to help you.
We will find a way to help you and, most importantly,
we are not afraid to win!