Premier Michigan Criminal Defense Attorneys
LEWIS & DICKSTEIN, P.L.L.C. has nationally recognized criminal attorneys who are considered among the top criminal lawyers in Michigan. Do not trust your fate to anyone but the best.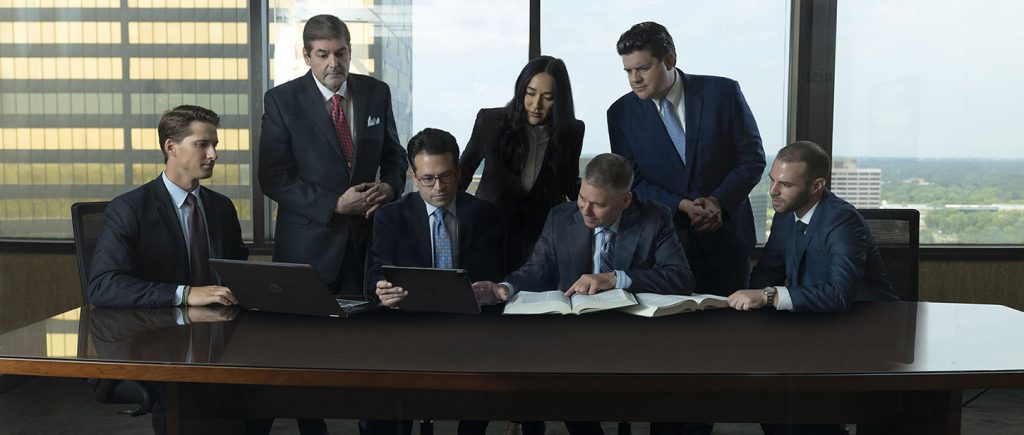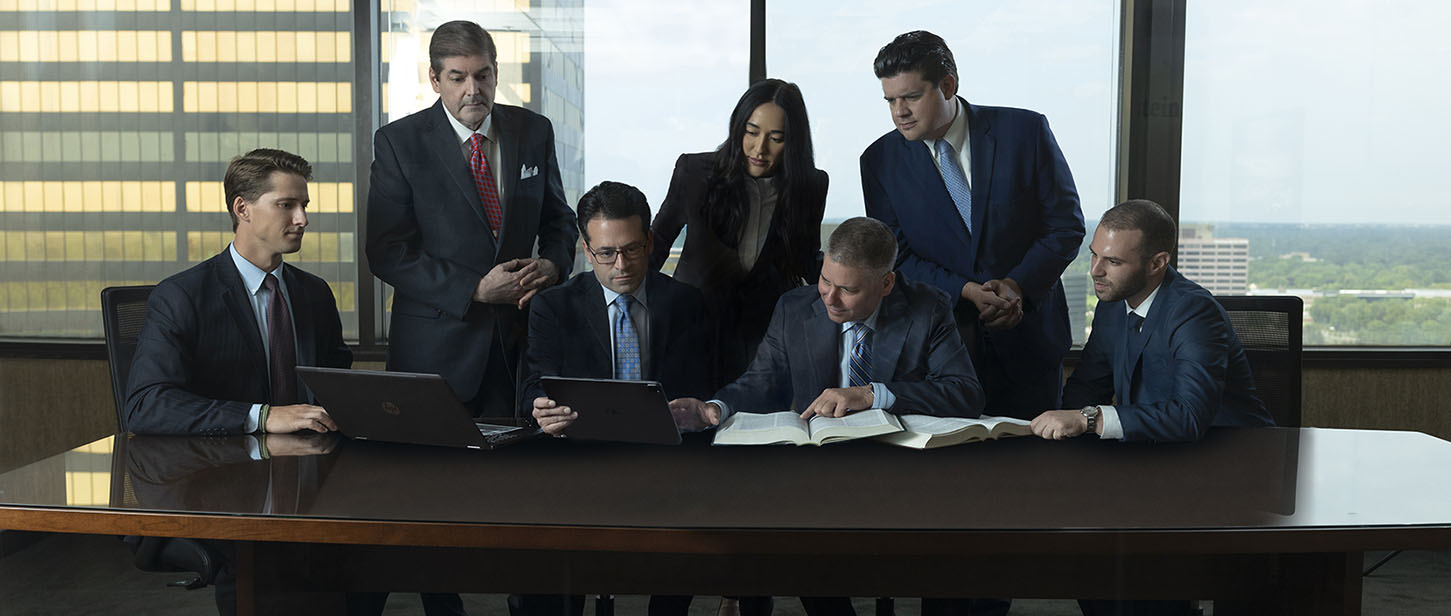 Michigan Criminal Defense Attorneys – LEWIS & DICKSTEIN, P.L.L.C.
As Michigan Criminal Defense Attorneys, our job is to defend people accused of state and federal criminal offenses. We are passionate about criminal defense work and take pride in providing our clients with the highest possible level of protection and defense. Our unparalleled track record of success has earned us the reputation of being Michigan's premier criminal defense law firm.
The police occasionally target innocent people and wrongfully believe they are guilty of a crime. Sometimes well-intentioned police officers make mistakes. On the other hand, other officers may not be well-intentioned, and prejudice or some illicit personal issue might motivate them. Either way, innocent people are not just accused; police officers sometimes target them. When police jump to conclusions and focus on an innocent individual, they perceive or twist innocent actions into evidence of guilt. When the individual makes an honest, innocent statement, the officers contort the statement into an unwitting confession.
As premier Michigan criminal defense lawyers, we will do whatever it takes to ensure that innocent people are not wrongfully convicted. We will do everything possible to expose and nullify a prosecutor's efforts to convict an innocent person.
Why Choose Michigan's Premier Criminal Defense Over Other Law Firms?
Our team of criminal defense attorneys with LEWIS & DICKSTEIN, P.L.L.C. is proud to say that our law firm is Michigan's premier criminal defense law firm for a reason. We consistently get better results for our clients than competing criminal defense attorneys, and we are often able to help clients avoid jail and prison, even when other attorneys would not be able to achieve the same result.
At LEWIS & DICKSTEIN, P.L.L.C., we understand that facing criminal charges is one of the most stressful and daunting experiences that a person can go through. The stakes are high, and there is no room for errors. That's why we take a personalized approach to every case we handle, tailoring our strategy to the unique circumstances of each client's case.
Our team of experienced and highly skilled criminal defense attorneys has a track record of success that speaks for itself. We have successfully defended clients facing a wide range of criminal charges, including but not limited to drug crimes, sex crimes, white-collar crimes, and violent crimes. We have also successfully represented clients in high-profile cases, including those that garnered national media attention.
One thing that sets us apart from other criminal defense attorneys is our commitment to thoroughly investigating every aspect of our client's cases. We leave no stone unturned in our pursuit of justice for our clients and work tirelessly to build the strongest possible defense on their behalf.
Our attorneys are also highly skilled negotiators, and we can often reach favorable plea deals for our clients that other attorneys could not achieve. However, if a trial is necessary, our attorneys are aggressive and effective litigators who will fight tirelessly to protect our client's rights and freedom.
At LEWIS & DICKSTEIN, P.L.L.C., we are proud to have earned a reputation as Michigan's premier criminal defense law firm. We are committed to providing our clients with the highest level of representation and support, and we will do everything in our power to help them achieve the best possible outcome in their case. If you are facing criminal charges, the stakes are high, and you need the best possible defense, contact us today to schedule a free consultation.

The Government Overcharges Defendants With the Plan to Coerce Them into Pleading Guilty
People who've made a mistake or committed a crime are frequently "overcharged" or prosecuted more harshly than necessary. For example, maybe someone got into a fight, but instead of being charged with a misdemeanor for public fighting, they're accused of a felony assault even though they were unarmed. Other routinely overcharged offenses include domestic violence, retail fraud, drug possession, and many more. Perhaps the client is guilty somehow, but his intentions are misunderstood or misinterpreted. Finally, there are cases where judges or prosecutors target someone for a severe jail sentence or prison that is unjustified based on the case's circumstances or that person's otherwise exemplary life.
Top Rated Michigan Criminal Defense Attorney
Some clients want to take responsibility for an offense and admit they were wrong. However, in many cases, the client is over-charged or faces an unfair punishment. In these cases, our goal will be to persuade the prosecutor to reduce charges and convince the court to focus on rehabilitation instead of punishment. Some people are not guilty of the severity of the charged crime, or they do not deserve the judge's intended sentence. Our mission might be to bring some sanity and realism to the situation and humanize our clients in these cases. A strong, intelligent, credible defense can result in a plea agreement for reduced charges and penalties.
We Will Protect You When No One Else Can or Will
Today, there is what appears to be a firmly entrenched belief in contemporary society that "criminals have too many rights" and that the United States Constitution was not meant to protect alleged "criminals." We have reached the point where if you are associated with a convicted or accused person, the courts and police believe you should not have constitutionally-protected rights. But if the United States Constitution does not protect everyone, it does not protect anyone.
Unless Defense Lawyers Fight for Every Client, Everyone's Constitutional Rights are Diminished
The third reason we are passionate about providing the highest possible quality of criminal defense is that if the best trial lawyers do not stand up and protect the accused, everyone's constitutional rights are diminished.
For these reasons, LEWIS & DICKSTEIN, P.L.L.C. is highly regarded as a premier Michigan Criminal Defense Law Firm, and we are not afraid to win! We have been awarded many Michigan criminal justice and top attorney accolades. Additionally, we've received over 1,000 positive reviews over the past decade.
We look forward to talking with you and building a winning defense for your case.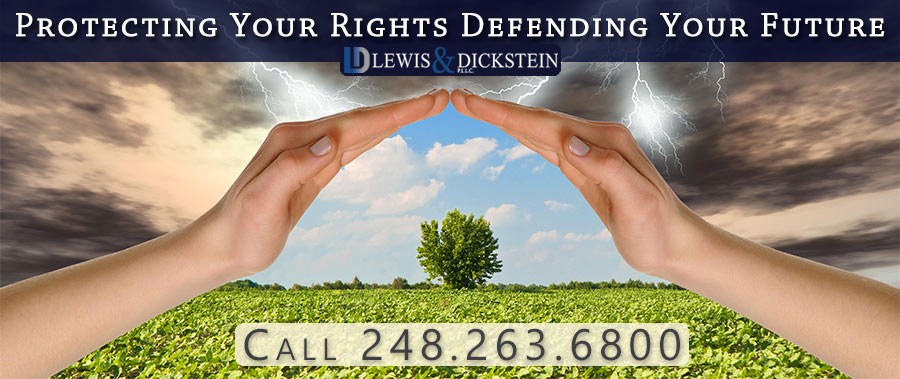 We Can Help You
We know you want someone who will represent you as they would their family member. The care and dedication you will get from LEWIS & DICKSTEIN, P.L.L.C., Michigan's Premier Criminal Defense Law Firm, is unmatched. Our team of dedicated, zealous defense lawyers is known and respected in courts throughout Michigan. When there is no room for errors and false promises, call us for a free consultation, and we will find a way to help you.
Call us today at (248) 263-6800 for a free consultation or complete a Request for Assistance Form. We will contact you promptly and find a way to help you.
We will find a way to help you and, most importantly,
we are not afraid to win!