Michigan Possession of Marijuana Defense Attorney
Michigan Marijuana Defense Lawyers who are Dedicated to Fearlessly Defending Those Charged with Possession of Marijuana. We Provide Effective, Aggressive Defense in Every Marijuana Case.

Possession of marijuana is NOT a minor offense in the eyes of many judges and prosecutors. Even though the citizens of Michigan have approved various laws that are favorable to marijuana use and possession under certain circumstances, law enforcement is doing everything possible to find, prosecute and punish those who recreationally use marijuana or use if for medical or medicinal purposes.
Marijuana Defense Attorney
A frequent mistake many people make is going to court without a Marijuana Defense Attorney and think they will be given a break because marijuana is "no big deal" or a "petty offense." Unfortunately, most people do not realize the serious penalties that they face and how aggressive the prosecutors and judges are who pursue these cases. An aggressive, fearless criminal defense lawyer is your best hope of ensuring that your rights are protected and that everything possible is done to keep this type of offense off your criminal history.
Penalties for Marijuana Possession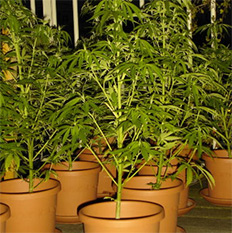 The greater the amount of marijuana possessed, the greater the potential penalties, including:
jail or prison time (from 93 days to 1 year for a misdemeanor)
work release
mandatory drug counseling
mandatory community service
electronic monitoring
steep fines
community service
SIX MONTH driver's license suspension
If the amount of marijuana is large enough, a prosecutor may even try to add felony intent to sell or distribute the marijuana or PWID (possession with intent to deliver a controlled substance) to your charges and the penalties for marijuana distribution are definitely more severe than those for mere possession of marijuana for personal use.
Aside from the relevant state and federal criminal penalties, you should be aware that a conviction for marijuana possession can cause you problems that are not directly related to the conviction. Many lending institutions, employers and many professional organizations do not look kindly on a misdemeanor or felony conviction. For example, a marijuana possession conviction can prevent you from getting federal school loans and grants, and federal contracts. And it's certainly not a good idea to lie about your conviction on job applications. A conviction can follow you for the rest of your life, prevent you from obtaining employment and inhibit career advancement.

Where your drug charge is for a second or subsequent offense, drug court alternatives, probation, or community service might not be possible. In fact, the potential penalties may double if you have a prior controlled substance conviction. Whether you're charged with simple Marijuana Possession, Possession of Narcotic Paraphernalia or the more serious crimes of manufacturing, distribution, trafficking, conspiracy, or possession with intent to deliver, you need experienced Michigan Marijuana Defense Lawyers in your corner to fight your drug charge.
Why chose LEWIS & DICKSTEIN, P.L.L.C. to represent you?
The lawyers with LEWIS & DICKSTEIN, P.L.L.C. collectively have four decades of collective experience defending, beating and fighting marijuana misdemeanor and felony charges. When other lawyers just intent to plead their clients, we approach every case with the ultimate goal of achieving a dismissal of all charges if possible. There are a multitude of different ways these charges can be kept off a client's record and we will leave NO stone unturned when exploring them. Whether there is an illegal search, unconstitutional seizure, invalid drug analysis, break in the chain of custody, police misconduct or any other irregularity, we will fearlessly pursue the best possible outcome in your case.
If a dismissal is not possible and a plea bargain is the best course of action, we are prepared to achieve extraordinary results! Prosecutors and judges do not give the best deals to "regulars" around the courthouse. The best deals and sentence bargains are given to lawyers who are known fighters and present as a credible threat to the government's case. We maintain excellent working relationships with judges and prosecutors throughout Southeastern Michigan but we are respected for being zealous advocates for our clients. We know how to find the best ways to negotiate a plea bargain and we employ the most persuasive arguments to achieve a lenient sentence. In many cases, we are able to negotiate or argue successfully for our client's case to be taken under advisement and ultimately dismissed pursuant to MCL 333.7411 or HYTA.
Call Today for a Free Consultation with a Defense Attorney
If you are looking for an experienced and dedicated marijuana defense attorney to handle your case, you have come to the right place. The attorneys with LEWIS & DICKSTEIN, P.L.L.C. have a great deal of knowledge, skill and practice in drug crimes defense, and have helped countless clients throughout Michigan to overcome their charges and to avoid a misdemeanor or felony conviction. We are very passionate about our work and we are fully committed to protecting our clients' rights, future and best interests. When you come to LEWIS & DICKSTEIN, P.L.L.C. you can trust that your case will be in excellent hands, and that we will do everything possible to help you win your case.
If you or a loved one is charge or accused of committing a marijuana crime in Michigan, please do not hesitate to call LEWIS & DICKSTEIN, P.L.L.C. at (248) 263-6800 for a free consultation or fill out Request for Assistance Form and we will promptly contact you.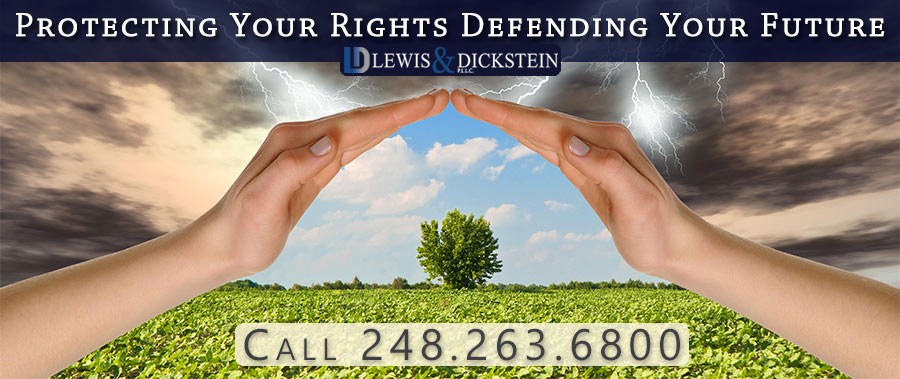 "We will find a way to help you and we are not afraid to win!"
– LEWIS & DICKSTEIN, P.L.L.C.
We handle misdemeanor and felony marijuana possession, manufacture and delivery cases in federal court and state courts, including but not limited to: Oakland County, Wayne County, Washtenaw County, Livingston County and Macomb County.