Malicious Destruction of Property Defense Lawyers
Defense Attorneys who are dedicated to the passionate, tireless and fearless defense of those charged with Malicious Destruction of Property in Michigan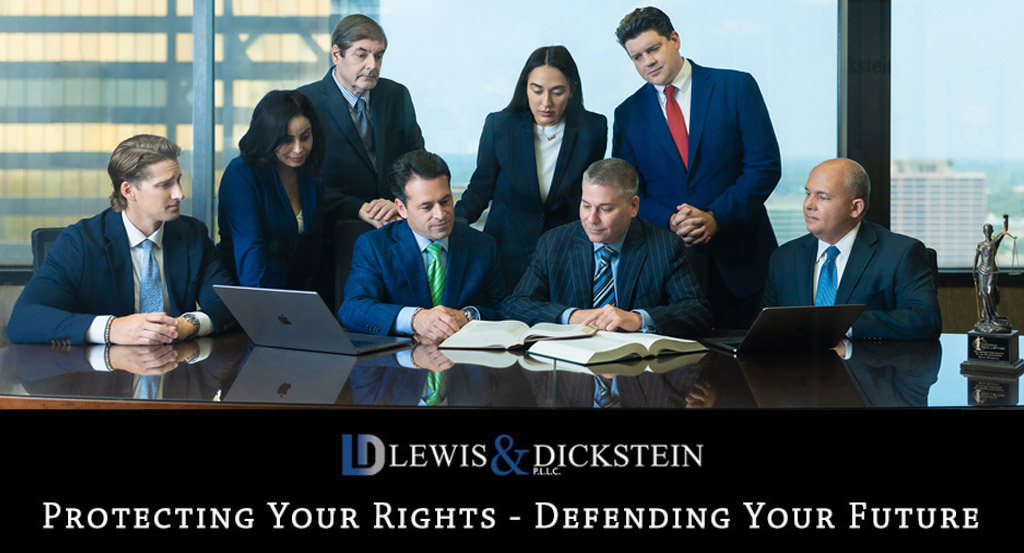 Your Best Defense for Malicious Destruction of Property Charges
In Michigan, courts and prosecutors are notorious for being tough on people accused of committing Malicious Destruction of Property. Our Malicious destruction of property defense attorneys are notorious for being even tougher in defense of our clients. MDOP can be charged as a felony, misdemeanor, or a local ordinance violation. Unfortunately for those charged with this offense, prosecutors often overcharge by exaggerating the value of the damage or by claiming accidental damage was caused intentionally or maliciously. In these cases, victims of complainants often overestimate damages or make false claims that additional or extra items were damaged. This is a form of profiteering that results in enhanced penalties, increased charges, and illegitimate restitution claims.
The highly experienced criminal defense attorneys with LEWIS & DICKSTEIN, P.L.L.C. vigorously defend these cases and know how to uncover exaggerated, false, and embellished claims. Whether there is an overzealous prosecutor or a lying complainant, we will fight to discover the truth and ensure that our client is treated fairly. If the allegation is entirely false, we will do everything possible to fight for an acquittal or a dismissal of all charges.

What is Malicious Destruction of Property?
A person who willfully and maliciously destroys or injures another's property can be charged with a crime known as malicious destruction of property, commonly known as MDOP. The penalties in Michigan can vary depending upon the extent of property damage and may be charged as a misdemeanor or felony. The amounts of destruction conducted over a 12 month period may be aggregated to determine the appropriate charge. Any MDOP of police or fire department property, school buses, bridges, or water structures (such as a dam or reservoir) is a felony regardless of the amount of the damage or loss.
What is the Possible Penalty for MDOP?
MDOP Crimes and Maximum Michigan Penalty
$20,000 or more – 10 years imprisonment and/or fine $15,000 or 3x value
$1,000 to $20,000 – 5 years imprisonment and/or fine $10,000 or 3x value
$200 to $1,000 – 1 year imprisonment and/or fine $2,000 or 3x value
Under $200 – 93 days and/or fine $500 or 3x value

Different Claims of Damage – The Same Outstanding Defense
An allegation of thousands of dollars in damage will result in a felony charge. These charges often result when a car gets damaged or keyed. Lawn jobs that damage landscaping are also a form of MDOP. Most MDOP cases involve teens or youthful offenders engaged in breaking windows, damaging motor vehicles, tagging (spray painting/graffiti), or otherwise impulsively damaging someone's property. The offense of domestic violence or other domestic or spousal disputes may be coupled with a charge of MDOP when anger and tempers flare, leading to property damage or one party damages their own property and make a false allegation. A skilled and savvy malicious destruction of property defense attorney can help prove your innocence in court or negotiate a favorable plea bargain to resolve your case.
If a defendant is guilty, can the case still be dismissed?
There are many cases where our client admits they caused the damage but do not want the crime on their record. These are usually cases where our client is young, has no prior record, faces the loss of employment, or may have an immigration or deportation problem. The attorneys with LEWIS & DICKSTEIN, P.L.L.C. are experts at damage control and mitigating potential convictions. Many statutes and court rules can be employed to help keep a conviction of a client's record through dismissal, delayed sentence, under advisement status, and much more. When an aggressive, highly effective attorney pursues these statutes and programs, they can achieve extraordinary results!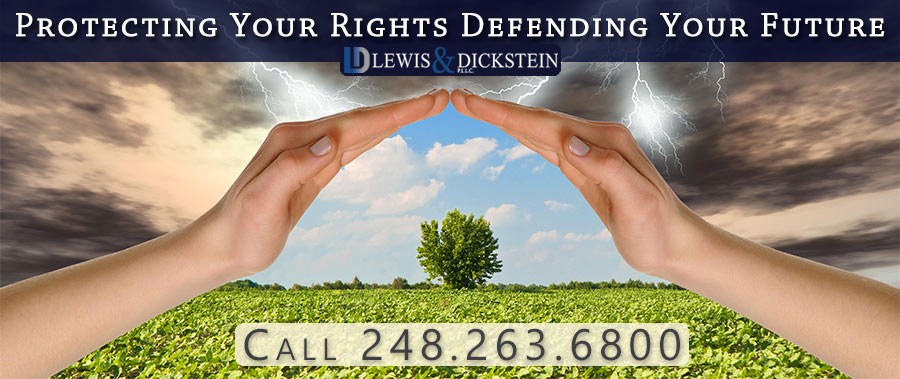 We Can Help You
If you are accused of felony or misdemeanor malicious destruction of property (MDOP) or any other crime in Macomb, Oakland, or Wayne County, contact the LEWIS & DICKSTEIN, P.L.L.C. for complete criminal defense representation. Our malicious destruction of property defense attorneys have experience handling all felony and misdemeanor offenses. If you call us, we will take the time to talk with you, answer your questions, and address your concerns. Together, we will develop a winning strategy.
Call us today at (248) 263-6800 for a free consultation or complete an online Request for Assistance Form. We will contact you promptly and find a way to help you.
We will find a way to help you and, most importantly,
we are not afraid to win!