Federal Misdemeanor Defense Attorneys
What Are Federal Misdemeanors?
Most people know the line "Don't make a federal case out of it!" This implies a belief that all federal cases are necessarily more important or more serious than state criminal charges. This is only partially true. Many federal offenses are misdemeanors. True, misdemeanors are not as serious as felonies, but they still carry monetary fines and potential jail terms, and they will leave you with a criminal record. There is a huge variety of federal misdemeanors. The crimes range from serious-sounding crimes such as voter intimidation and postal service violations to the less serious-sounding crimes such as using "Smokey Bear" and "Woodsy Owl" trademark names improperly or without permission. A very common misdemeanor is simple possession of a controlled substance.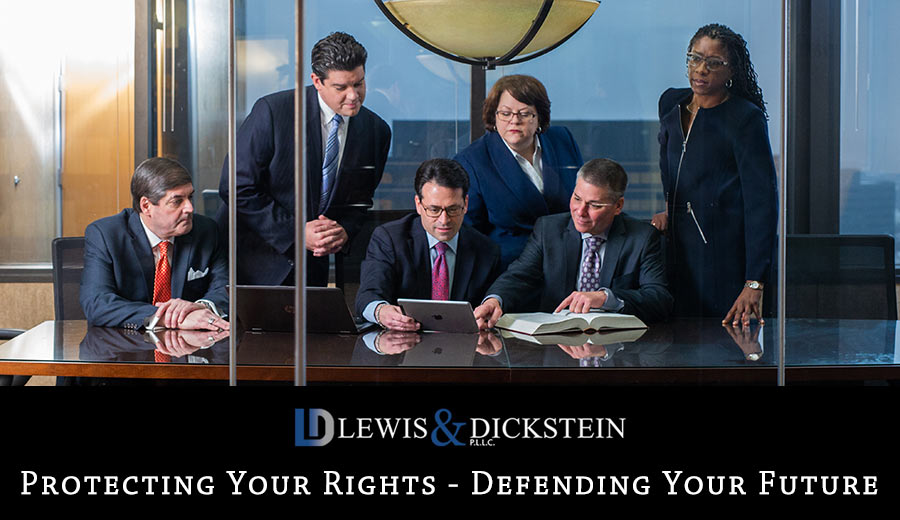 Federal misdemeanors are either a specified federal offense or they are a state misdemeanor committed on federal property. When these cases get to court, most of them are handled by an Assistant United States Attorney and Counselor at Law a United States Magistrate. Magistrates can handle cases which carry up to 12-months in jail. However, persons charged with a misdemeanor in federal court may elect to be tried in front of the United States District Court Judge rather than the magistrate. In fact, the magistrate must inform the defendant of the right to have the case heard by the district judge and defendant must waive this right in order for the magistrate to hear the case.
Are Federal Misdemeanors More Serious than State Misdemeanors?
Most federal misdemeanors are very similar to state misdemeanors with regard to penalties. If you find yourself facing a federal misdemeanor charge, you would want a criminal defense attorney who has a depth of experience in both state and federal courts and who has vast experience handling cases in the United States District Court in Michigan. The attorney's expertise in handling many state misdemeanors will benefit you in that the attorney has built up skills in fighting misdemeanors. The fact that he or she has experience in federal court will mean the attorney is comfortable in federal court and knows all of the court rules specific to federal cases and court proceedings. It also means the attorney is probably on familiar terms with the judges, magistrates, and prosecutors in federal court.

Federal misdemeanor offenses are categorized by "class":
Class A misdemeanors are punishable by up to 12 months imprisonment
Class B misdemeanors are punishable by up to six months imprisonment
Class C misdemeanors are punishable by 5 to 30 days imprisonment
Infractions are punishable by up to 5 days of imprisonment
United States District Court Violation Notice
In many cases, federal misdemeanors are charged by a "Violation Notice" which looks very similar to a traffic ticket. Rest assured, these are not traffic tickets and they are very serious. In almost all cases, these tickets require an appearance in Federal Court. In most cases in Southeastern Michigan, the appearance will be at the United States District Court for the Eastern District of Michigan which is located at 231 W. Lafayette Blvd. in Detroit, MI 48226. In this court, these matters are heard the first Wednesday of every month. If an accused has the ability to hire a private lawyer, it is critical to have an experienced criminal defense attorney by your side at this hearing. In fact, hiring a lawyer early gives you the best possible chance of obtaining an optimal resolution.
Pretrial Diversion on Federal Misdemeanor Offenses
In the United States District Court for the Eastern District of Michigan, some defense lawyers are able to convince the United States Attorney's Office to permit the defendant to take advantage of Pretrial Diversion. Basically, Pretrial Diversion is a community based structured correctional program which can provide participants, where applicable, with a broad range of human services under the constructive supervision of the Pretrial Services Agency. Successful participants will have their charges dismissed, while unsuccessful participants are returned for prosecution.
Top-Rated Federal Misdemeanor Criminal Defense Attorneys
If you are summoned into federal court on any case, including a misdemeanor, you need an attorney who knows his or her way around the federal courthouse and knows the personnel and procedures there.
The dedicated, experienced and zealous defense attorneys at LEWIS & DICKSTEIN, P.L.L.C. have successfully represented thousands of clients on state and federal felony and misdemeanor charges throughout Southeastern Michigan and in the federal courts in Michigan. We have a well-earned reputation for providing the highest quality defense and aggressive representation, while showing empathy and care for each client. Call us today at (248) 263-6800 or complete a Request for Assistance Form and we will promptly contact you.

"We will find a way to help you and, most importantly,
we are not afraid to win!"
– LEWIS & DICKSTEIN, P.L.L.C.