How We Can Help You
LEWIS & DICKSTEIN, P.L.L.C. uses a unique "team" approach to criminal defense that has resulted in a consistent and unparalleled track record of success with felony and misdemeanor defense in Michigan. Our Criminal Defense Team is ready, willing, and able to fight for you today!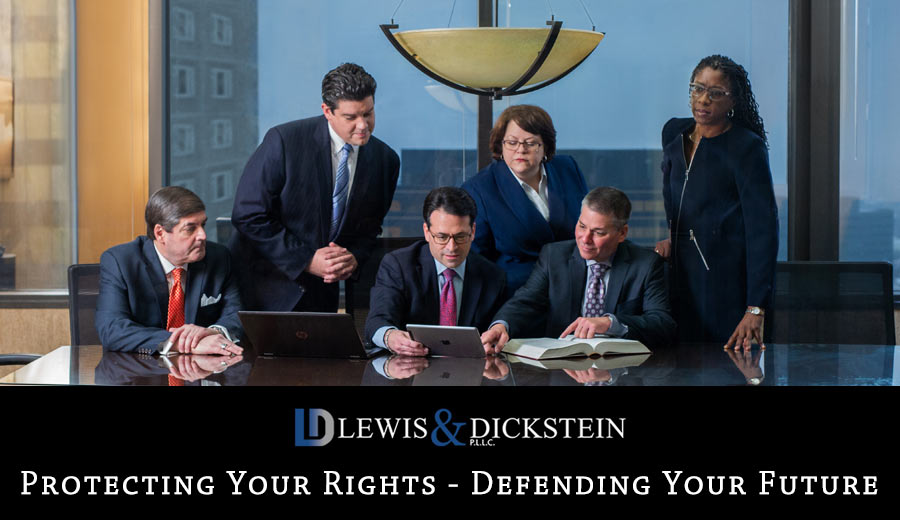 When it comes to criminal law cases, an experienced and effective criminal defense attorney can mean the difference between a prison sentence and reduced or dismissed charges. Even in less serious cases and misdemeanor cases, an excellent criminal defense attorney can make a significant impact on the outcome of the case by protecting the rights of the accused throughout the legal process. For these and other reasons, it is vital that those accused of a crime select the most competent, experienced, and capable attorney available.
You need a skilled and proven criminal defense attorney on your side if you are facing criminal charges in court. The defense attorneys with LEWIS & DICKSTEIN, P.L.L.C. have extensive experience defending with all types of criminal charges, and we have an unparalleled track record of success. We may be able to intervene before charges are filed and prevent an accusation from getting to court. If felony or misdemeanor charges are already filed, we could employ our vast resources to minimize or eliminate the penalties you face potentially.

We Defend Against State, Federal, and Juvenile Charges
For years, we have been effectively representing adults and juveniles in federal, state, and juvenile courts. We routinely defend clients charged with OWI/DUI, retail fraud, domestic violence, assault charges, violation of probation, murder, drug offenses, fraud, child abuse and neglect, theft, white-collar crime, drug crimes, a federal crime, and all other criminal charges.
Our lawyers are intimately familiar with all facets of criminal defense and can help you in many ways. We provide every client of LEWIS & DICKSTEIN, P.L.L.C. with the following:
A unique team approach that has achieved unparalleled success.
Work to get the charges against you potentially dropped or lowered.
Interview police, involved parties, and any possible witnesses to expose any lies or exaggerations.
Move to suppress any illegally obtained evidence against you.
Move to exclude prosecution evidence and witnesses if not reliable or legally admissible.
Conduct a thorough pre-trial investigation.
Employ, when appropriate, a private investigator, ballistics expert, polygraphist, or any other experts that may be able to help strengthen your defense.
Obtain expert witnesses to testify on your behalf.
Negotiate with prosecutors and judges to make sure you face the minimum possible penalties and avoid jail or a conviction when possible.
Fight for an acquittal at trial.
Always promptly return calls and emails.
Give compassionate, helpful, and reliable advice that is straight forward and honest.
Put up a tireless, fearless, and tenacious fight to obtain the best possible result for you. We do not give up, and we are not afraid to do what is necessary to win!
Other Legal Services
We also are experienced in representing clients in criminal matters and other similar areas, including violations of probation, driver's license restoration (DAAD), neglect and abuse petitions, parole violation hearings, extradition cases, pre-charge representation on criminal allegations or investigations, criminal appeals, bond and bail reduction motions, post-conviction motions, expungements, petitions for a pardon or commutation of sentence, and more. We provide free consultations, and we can help you find your options and decide the best way to move forward.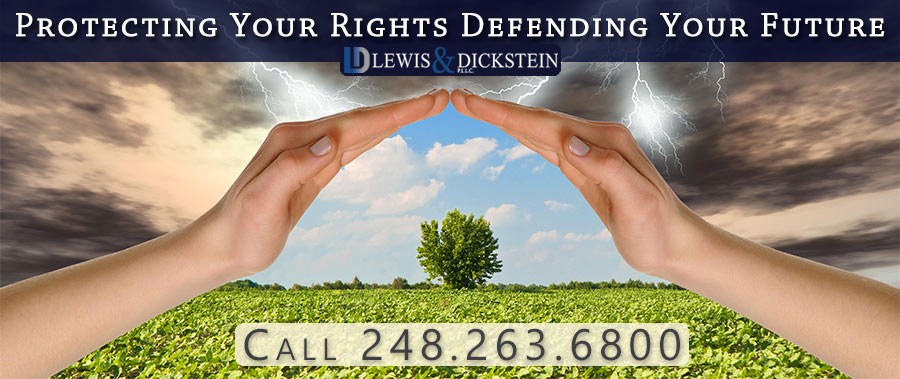 We will fight for you, and we are NOT afraid to win!
If you accused of committing a criminal offense, please contact us today for a free consultation with a highly successful and resourceful criminal defense attorney. If you call one of our lawyers, we will take the time to talk with you, answer all of your questions, and address each of your concerns. Together, we will find a way to help you and develop a winning strategy for your case.
Call us today at (248) 263-6800 for a free consultation, or complete a Request for Assistance Form and we will contact you promptly.
We will find a way to help you and, most importantly,
we are not afraid to win!