Michigan Felony Defense Attorney – Felony Lawyer
Fearless and Tenacious Michigan Criminal Defense Attorneys Who Are Passionate About Defending those Charged in Michigan With Felony Offenses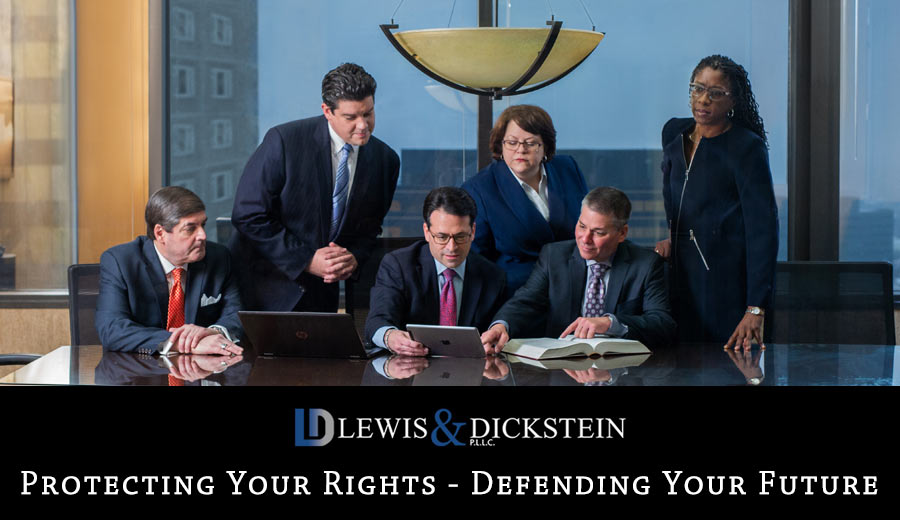 In the event you are looking for a Michigan Felony Defense Attorney – Felony Lawyer, there is a good chance that you are in a tough situation. If you are under investigation or if you have been arrested and charged with a criminal offense, there is a legitimate cause to be concerned for your future. Many felony charges in Michigan carry harsh penalties, and you need an experienced, caring, courageous criminal lawyer to help you. Although some charges are less extreme, in many cases, a conviction will result in years spent in state prison. If you are facing a criminal charge, it is crucial that you contact a Michigan criminal defense attorney at our office, and we will find a way to help you. We have a team of lawyers, not just one lawyer, who will put their heads together to find a way to get every possible advantage in your case.
We Can Help
Though your future may seem vague and you may be completely stressed out, we can help you understand the process and give you legitimate, credible hope that there is a way for things to turn out in your favor. Although an arresting officer or police investigator may have told you that no hope of avoiding a conviction or jail, we have a history and a reputation for finding ways of getting results that no law enforcement officer would have admitted was possible.
Protecting Your Rights
The truth of the matter is that police and prosecutors will gladly violate your constitutional rights and pretend that it never happened. When you work with LEWIS & DICKSTEIN, P.L.L.C., we will work tirelessly to protect your freedom and future, no matter the severity of charges you face, the aggressiveness of the prosecutor or the reputation of the trial judge. LEWIS & DICKSTEIN, P.L.L.C. is the elite Michigan criminal defense law firm because we are known to do whatever is necessary to help our clients.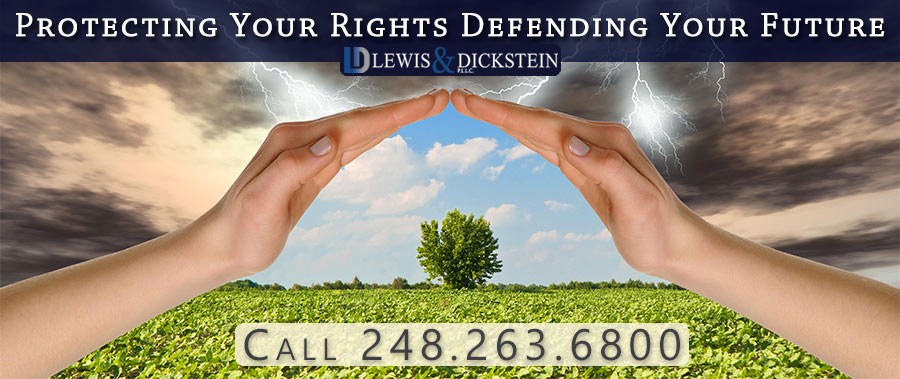 No Matter the Felony Charge – We Are There for You
The Defense Team at LEWIS & DICKSTEIN, P.L.L.C. has decades of experience defending clients charged with assault, weapons charges, homicide, white-collar crime, forgery, fraud, DUI-OWI 3rd, drug delivery, felony domestic violence, or all other felony offense. No matter the circumstances of your criminal law matter or the particular nature of the charges or allegations against you, you will feel confident in trusting your case to LEWIS & DICKSTEIN, P.L.L.C.
Reasonable and Fair Legal Fees
At Lewis & Dickstein, we understand that money is valuable, and anything you spend on legal fees is less that you can save and use for your family. We also understand that having expert legal representation and doing what is necessary to help you get the best possible defense is a valuable investment.
Unparalleled Track Record Defending Against Felony Charges
The best defense starts with a good offense. When we are retained on a case, we spring into action. The most effective defense strategy begins with immediately reviewing the evidence, collecting favorable evidence, interviewing witnesses, critically analyzing scientific and forensic evidence, and much more! If you are under investigation for a criminal offense, it is crucial that you get legal representation before answering questions by law enforcement, state investigators, or federal authorities. Do not say anything without us by your side. Anything you say "can and will be used against you." Many people, unfortunately, find that inculpatory statements are often attributed to them even when they did not make any admissions. It is never, ever safe to talk to police investigators.
Arraignment on a Warrant
Clients regularly hire us to resolve an outstanding warrant, handle a felony arraignment, or a probation violation capias. When someone is worried that a judge is going to set a high cash bond or a high surety bond, we can often develop a plan for an arraignment that results in a low bond, a personal bond, or a personal recognizance bond.

Your Future Matters – Your Defense Attorney Should Protect It
All felony prosecutions are frightening, and if you are convicted, your life will change radically. Not only is it possible that you may spend years in prison, but you will also have to learn to live life as a convicted felon. Having a felony record is a daunting and challenging way of life. The costs and fines imposed by courts for felony convictions can be excessive; probation conditions often set up offenders for failure because they can be cumbersome and difficult to follow. You do not have just to accept your fate without a fight. When we represent a client at sentencing, we don't just walk into court and "do our best." If you retain LEWIS & DICKSTEIN, P.L.L.C., to represent you at a felony sentencing, we leave no stone unturned in finding every avenue of creatively demonstrating our client's most positive attributes. When other lawyers may believe that a defendant is bound for incarceration, hefty fines, or onerous probation conditions, we regularly find ways of convincing sentencing judges to give our clients a merciful, compassionate sentence.
Call us today at (248) 263-6800 for a free consultation, or complete a Request for Assistance Form and we will contact you promptly.
We will find a way to help you and, most importantly,
we are not afraid to win!

Felony Criminal Attorney Service the Metro Detroit Area
Our office proudly serves many areas, including Bloomfield Township, Bloomfield Hills, Novi, Pontiac, Warren, Sterling Heights, Livonia, Dearborn, Farmington Hills, Royal Oak, Clinton Township, Rochester Hills, Southfield, Dearborn, Waterford, Mt. Clemens, Detroit, Ann Arbor, Howell, Brighton, Oakland County, Wayne County, Macomb County and the surrounding cities and counties in Southeastern Michigan.