Felony Defense Lawyer in Michigan – We will fight for you!
Felony allegations can result in both direct and indirect consequences in Michigan. An aggressive defense lawyer will know all possible defenses and ways to mitigate the penalties.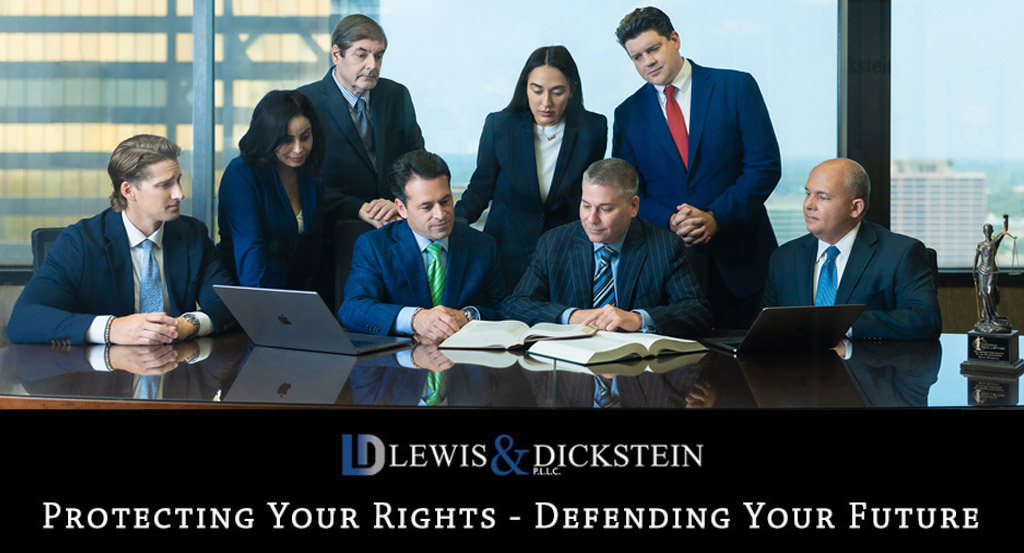 Top Felony Defense Lawyers in Michigan
All felony defense lawyers in Michigan are not the same. Attorneys have various levels of experience, specialization, dedication, and reputation. If you face felony allegations or charges, you will have to consider the level of protection and defense needed for your situation.
When someone is accused of criminal activity but not yet charged, a top defense lawyer can fight to keep charges from being filed in court or work to reduce charges if a felony case is unavoidable. Working with a highly reputable felony defense lawyer can mean the difference between a conviction and a dismissal or probation and prison if charges are filed. Don't trust your fate with the lowest bidder when your freedom, reputation, family, and so much more hang in the balance.
"Aren't most felony defense lawyers similar?"
Like most professions, the individuals who practice criminal defense law in Michigan have different levels of commitment, specialty, integrity, experience, and resolve. When searching for the best felony criminal defense lawyer in Michigan for your situation, you have to consider the qualities that are significant to you, the importance of the outcome of your case, and any collateral consequences of a conviction or harsh sentence.

"Is there a difference between a solo lawyer and a legal team?"
There is a significant difference between a lawyer who practices as a solo practitioner and a law firm with criminal defense lawyers operating as a team. Individuals represented by solo practitioners frequently complain about lack of communication, inadequate representation, and coverage of their case in court by lawyers not familiar or committed to them or their case. With a premier criminal defense law firm, a client can rest assured that all necessary resources will be dedicated to achieving the best possible outcome, that emails and phone calls will be promptly returned, and that they are always represented by a zealous lawyer who knows them and the intricacies of their situation.
"Do criminal defense lawyers handle cases in various areas of the law?"
Some lawyers are specialists, and others are general practice attorneys. If you have a heart issue, will you want to be treated by a general practitioner or a heart specialist? Of course, you will want a doctor who specializes in your specific medical condition. For an important legal matter, you will similarly want an attorney who specializes in the area of law pertaining to your situation. If you are getting divorced, you want a lawyer that exclusively handles family law matters. If you are accused of a crime, you will only want to be represented by a criminal defense lawyer who exclusively specializes in criminal cases. You cannot expect the highest caliber of criminal defense if you are represented by a lawyer who dabbles in various areas of the law.
Is the location of the lawyer's office important when choosing a criminal defense lawyer?
A common tactic disreputable lawyers use when persuading a prospective client to hire them is to claim they have "special" connections to courts, judges, and prosecutors. In reality, the lawyers who are known as outstanding lawyers consistently get the best deals from judges and prosecutors. Lawyers who make unethical and untruthful claims about "special connections" or "exclusive access" to judges and prosecutors are likely known as dishonest manipulators who garner little respect in court. Promises or guarantees of particular outcomes are unethical and illegal in Michigan. If someone is willing to attempt to manipulate you unethically, is that someone you can trust? If you do not have trust and faith in your lawyer, you have little hope of a favorable resolution to your case.
"Should I hire a Michigan criminal defense lawyer if I am innocent or not yet charged?"
The Defense Team with LEWIS & DICKSTEIN, P.L.L.C. has handled thousands of cases on a pre-charge basis. In many of these situations, our highly experienced criminal defense lawyers have been able to negotiate for lesser or dropped charges, civil settlements, personal bonds, and more. In the overwhelming majority of situations, there is a tremendous benefit to hiring a lawyer early in the process and before charges are filed in court. Hiring experienced counsel might be the only hope of avoiding wrongful criminal charges for individuals who are genuinely innocent.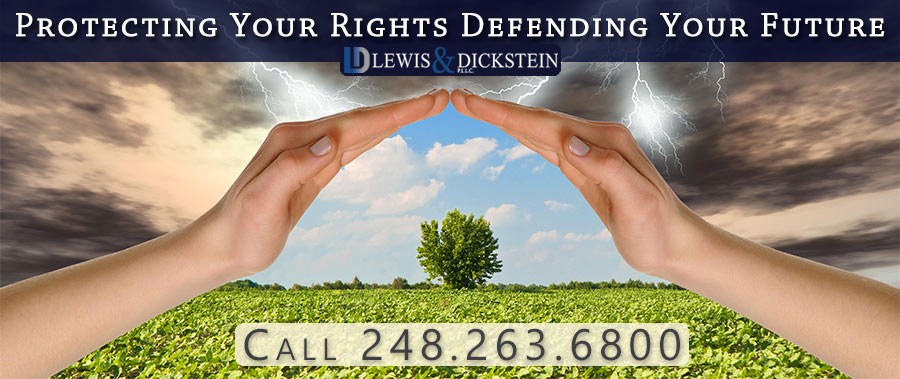 Top Criminal Defense Lawyers in Michigan
The attorneys at LEWIS & DICKSTEIN, P.L.L.C. are highly experienced, respected, specialized, and tenacious. Our criminal defense lawyers devote the time and resources necessary to ensure every client receives the highest level of criminal defense and is treated with respect and compassion.
If you work with an attorney at LEWIS & DICKSTEIN, P.L.L.C. you can expect that your calls and emails will be promptly returned, that you will receive regular communication and updates about your case, that a team of lawyers will be collaborating to ensure you get the best possible result, and that no stone will be left unturned in the fight to protect and defend you. We will take the time to talk with you, answer your questions, and address each of your concerns. We will find a way to help you.
Call us today at (248) 263-6800 for a free consultation or complete a Request for Assistance Form. We will contact you promptly and find a way to help you.
We will find a way to help you and, most importantly,
we are not afraid to win!