A criminal defense lawyer can be both affordable and capable.
Selecting the best criminal defense lawyer to help you with a felony or misdemeanor charge can be confusing and challenging? Affordable? Good reputation? Powerful? Ethical? What are the most important qualities? How do you make the best choice?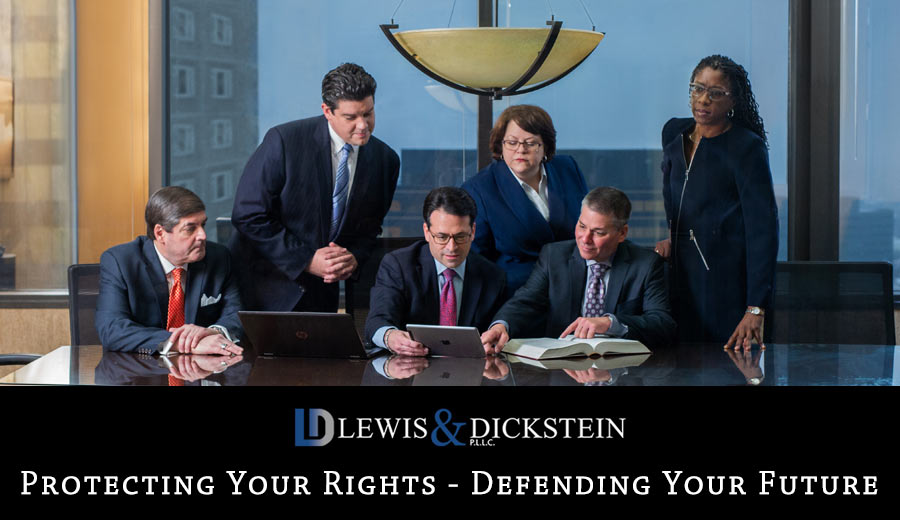 Your Best Defense is a Proficient Defense Lawyer
A person accused of criminal activity, guilty or innocent, is in jeopardy and needs professional help as fast as possible. The speed with which a person, who is accused of a crime, retains an attorney can be vital to a favorable outcome. Regardless of whether you've hired criminal defense attorneys in the past, it can be hard to know how to find the best criminal defense lawyer quickly and to know what price is fair for legal representation.
There are five things to think about when looking to hire a good and affordable criminal defense attorney (not in any particular order).
Track Record of Success
Fair and Affordable Legal Fees
Good and Ethical Reputation
Someone Who Genuinely Cares
Resources and Influence
A Track Record for Success
One of the best measures of a lawyer's capabilities is his or her track record. Does the lawyer have a history of achieving mediocre or exceptional results for clients? A lawyer that has a history of achieving extraordinary results will likely continue to achieve remarkable results. Conversely, a lawyer that has a history of ordinary results likely will not produce results that will significantly benefit the client.
There is no substitute for both talking personally with an attorney you are considering hiring and also doing thorough research online. The benefit to the vast amount of data on the internet is that it dramatically improves a person's ability to research lawyers, doctors, and other professionals. Websites that post client and attorney reviews tend to be the most informative because the attorney has little control over the content.
Talk with the attorney about results achieved in the past to confirm he or she specializes in criminal defense. The field of criminal law is highly specialized, and lawyers that handle multiple fields of the law inevitably fail to be proficient in any one area.
Fair and Affordable Legal Fees
After confirming a lawyer's track record of success, you know you've found an effective and zealous attorney. Now comes the question regarding whether that person is within your budget.
The "right and fair amount" for legal fees depends on the attorney's reputation, years of experience, a record of results for clients, influence with judges and prosecutors, ethics and integrity, and the strength of the lawyer's team. Put simply, a powerful lawyer with a track record of achieving amazing results will charge a fee that exceeds that of a lesser attorney. A criminal defense attorney may be the most important investment you ever make, and you cannot ask, "how much does the lawyer cost?" without also asking, "how much would it cost me NOT to hire the best lawyer I can?" You must consider what you have to lose if you fail to hire the best lawyer you can.
A Good and Ethical Reputation
When a defendant walks into a courtroom with an attorney who has a good and ethical reputation, he or she can be confident that the judge and prosecutor will treat their defense attorney respectfully and with deference. Disreputable lawyers end up manipulating their client's into unfavorable plea bargains because prosecutors and judges do not offer them the best deals. If a case must go to trial, juries are smart. They will quickly dismiss the credibility of an attorney who has questionable character and is not treated deferentially by court staff. On the other hand, an attorney who is known to be zealous, but also honest and ethical, will command the attention of a prosecutor, judge, or jury.
Criminal defense attorneys have reputations that are widely known. Attorneys who claim to have "special" relationships with prosecutors or judges because of the locations of their office, because of financial contributions, or as a result of "friendships" are dishonest and unethical. Top lawyers get top results wherever they practice. The best deals, plea bargains, sentences, rulings, etc., go to the attorneys who are known to be great trial lawyers. Bargain lawyers or "local lawyers" tend to sell out their clients and focus on the number of their clients, as opposed to the quality of their results. Don't get hoodwinked by lawyers claiming to have "special relationships" or who make promises or guarantees. Such claims are dishonest, scheming, and unethical.

Someone Who Cares
Prosecutors, judges, and law enforcement officers know which lawyers genuinely care about their clients and the results they achieve for clients. You should expect a successful attorney to be busy but not so busy that he or she fails to return calls, answer your questions, put your mind at ease, and do everything possible to help you. Great lawyers care for their clients as if they were their own friends or family. They vigorously and fearlessly fight to get them the best outcome possible, without regard to legal fees, notoriety, or friendships with law enforcement, prosecutors, or judges. A lawyer who is careless about his or her client's needs will also be careless about the outcome of the case. The client must be the top and only priority.
A Criminal Defense Lawyer's Resources and Influence are Critical
There are lawyers for every budget. If you are considering hiring a lawyer that is a solo practitioner or general practice lawyer, your expectations should not be high. A law firm, with a team of lawyers and experienced support staff, stands in the best position to win cases, and the total legal fee should not be significantly different. No single lawyer can achieve the same results as a team of attorneys, paralegals, legal assistants, and experts working in unison and collaborating. Finally, a lawyer known for making cogent, persuasive, legally supportable, and factually accurate arguments in court will inevitably be considered a more powerful, credible advocate by any judge.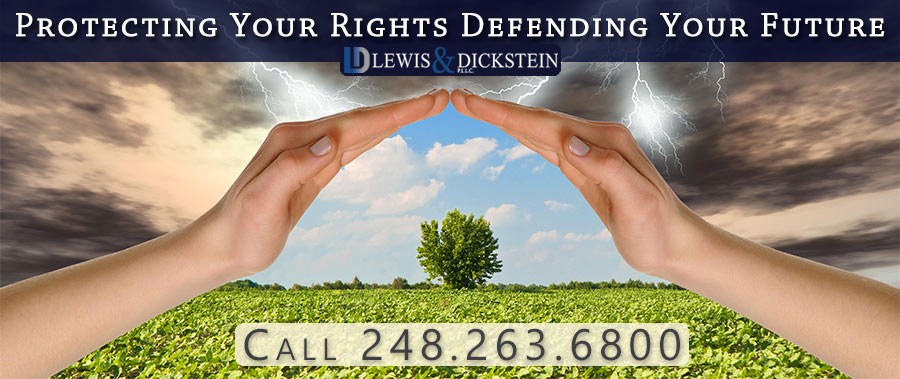 Consider the Defense Team with LEWIS & DICKSTEIN, P.L.L.C.
The Defense Team with LEWIS & DICKSTEIN, P.L.L.C., has been purposefully chosen from among the top criminal defense lawyers in Michigan. The firm has decades of experience successfully defending clients in state and federal court. They specialize in criminal defense and have an unparalleled track record of success. Legal fees are fair and reasonable but do take into account the firm's reputation, the extensive experience of the attorneys, and their history of accomplishment. Every attorney maintains an impeccable reputation in Michigan courts. Our philosophy is, "we are not afraid to win!" This philosophy means that we genuinely care about every client, and we will fearlessly, passionately, and zealously pursue the best possible result for every client. Our clients can count on receiving the highest level of service and the best results achievable. The way we achieve extraordinary results is by using a team approach that is highly unique, collaborative, and coordinated. When you hire one lawyer in our firm, you get all of us on your side. We will work together to make sure that no stone is unturned. That is our firm's reputation.
Call us today at (248) 263-6800 for a free consultation, or complete a Request for Assistance Form and we will contact you promptly.
We will find a way to help you and, most importantly,
we are not afraid to win!