There is a push to legalize marijuana in Michigan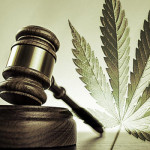 At the 44th Annual Hash Bash held in Ann Arbor on April 4, 2015, State Representative Jeff Irwin (D-Ann Arbor) announced that he will push to make marijuana legal in Michigan.  He says it is about economics and "we can do a better job of making sure that when people do buy and sell marijuana it happens in the appropriate time, manner and place, and do a better job of keeping out of the hands of kids."  Representative Irwin believes that the revenue generated should go to schools and possibly repairing roads and also for greater availability of substance abuse programs.  Irwin claims that 50% of those recently surveyed support legalization of marijuana.
Arrested for having marijuana without medical authorization – you need a marijuana defense lawyer.
Marijuana is still illegal in Michigan, unless you have a medical marijuana card. There are very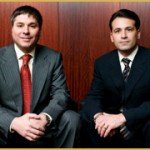 specific laws for what is acceptable and not.  Marijuana cases can also cause possible driver license sanctions. There can be issues relative to driving with marijuana in your system.  The bottom line is that marijuana law in Michigan is very much in a state of flux.  This is why you need top of the line attorneys to help you if you are charged with any sort of marijuana offense.  The marijuana defense lawyers at LEWIS & DICKSTEIN, P.L.L.C. are specialists in representing people charged with marijuana related offenses.  Our attorneys have represented people charged with possession of marijuana, violation of the medical marijuana law, driving while high on marijuana, just to name a few.  The marijuana defense lawyers at LEWIS & DICKSTEIN, P.L.L.C. always keep current with the status of the marijuana laws in Michigan so that you will always know that you are being defended by the most highly competent and experienced legal team available.  We take our obligations to our clients very seriously and take great pride in our reputation for success.  Please call us at (248) 263-6800 with any questions you have or complete a Request for Assistance Form and we will contact you.