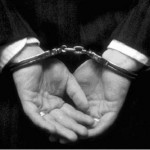 Long prison terms are usually associated with violent crimes like murder and rape. However, the Federal Sentencing Guidelines can put a first-time, non-violent offender behind bars for the remainder of his or her life.
This is most likely where a major fraud was perpetrated and vast sums of money were taken from innocent people. A mortgage broker in Pittsburg, Pennsylvania received 24 years in federal prison for overstating true values of the properties serving as collateral for loans. Everyone involved with the scheme cut deals with the government and testified against the mortgage broker. This was the mortgage broker's first offense.
When there are substantial sums of money involved do not think for a second that the government will not go after you because it is a non-violent crime.
Lewis & Dickstein, P.L.L.C. are white collar criminal attorneys that you can count on.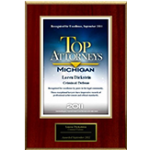 The law firm of Lewis & Dickstein, P.L.L.C. have extensive and lengthy experience representing people charged with criminal offenses. Our attorneys are well respected and get results for our clients. Lewis & Dickstein, P.L.L.C. are tough negotiators and the white collar criminal attorneys you need to protect you. If you are facing possible investigation for a white collar crime you need the white collar criminal attorneys at Lewis & Dickstein, P.L.L.C. by your side throughout the process. Call us at (248) 263-6800 for a free consultation. We are not afraid to win.