Arrests for White Collar Crime Hits Soccer and its Governing Body FIFA
US indicts multiple people for criminal offenses that relate to FIFA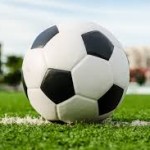 White collar crime hits soccer.  On May 27, 2015 in what is being called a generations long corruption scheme to corrupt the most popular sport in the world, seven of the most powerful executives in soccer were arrested in Switzerland.
Attorney General Loretta Lynch announced the indictment of 14 defendants in all. Under the alleged scheme, the sports marketing executives paid the FIFA executives more than $150 million in kickbacks and bribes in exchange for the right to sell lucrative television and marketing contracts for soccer tournaments.
This is an example of white collar crime. It is alleged that these executives used their positions with FIFA for financial gain. It will be interesting to see what happens in this matter relative to the United States having jurisdiction over the senior FIFA officials despite the fact that alleged corruption occurred overseas and FIFA is an association governed by Swiss law. It is assumed that the United States will allege jurisdiction exists because of U.S. tax and banking regulations. Also, the government will likely rely on the fact that significant revenue is generated by the U.S. television market. This is certainly a case we will be hearing a lot about in the coming months. 
Michigan Criminal Law Defense Attorneys That Can Help With White Collar Crime.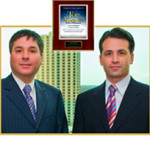 White collar crime can come in many forms.  The form discussed in this Blog is on the international news. However, white collar crime can be as small as larceny. There is an entire range of possible offenses that are considered white collar crimes. This is why you need an attorney that is familiar with white collar crimes and their defenses. The attorneys at LEWIS & DICKSTEIN, P.L.L.C. have decades of experience in handling all types of criminal matters. We are fighters and take great pride in our ability to get positive results for our clients. Please call us at (248) 263-6800 with any questions you may have or complete a Request for Assistance Form and one of our attorneys will call you. We look forward to hearing from you.
"We Are Not Afraid To Win"
LEWIS & DICKSTEIN, P.L.L.C.