19th District Court in Dearborn Criminal Defense Attorneys
When facing criminal charges in Dearborn District Court, call the firm with the passionate, tenacious, and tireless drive to achieve the best possible resolution for those accused of committing a felony or misdemeanor offense in Dearborn.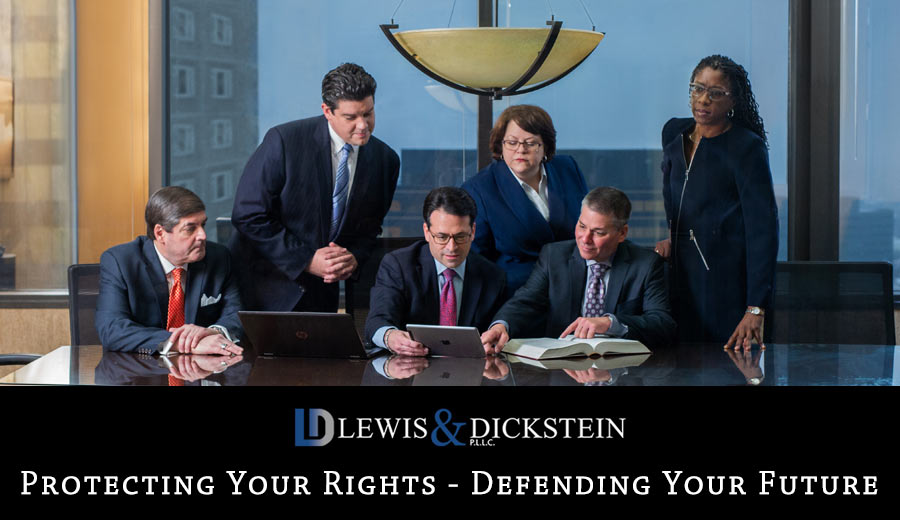 Facing criminal charges is scary because a conviction could have serious negative consequences in your life. The judges and prosecutors in Dearborn are known to be harsh, but they will treat a defendant fairly when there is a powerful lawyer at his or her side. With a proper, zealous defense, you may be able to avoid jail time and a conviction.
The Dearborn District Court criminal defense attorneys at LEWIS & DICKSTEIN, P.L.L.C., have decades of experience. The firm was organized so that every client gets the benefit of the combined experience of all the attorneys in our Defense Team. Our unique team approach to representing clients means that although you will have one lead attorney representing you, other lawyers at the firm, who specialize in criminal defense, will contribute to your defense. Our clients benefit from combined experience, intelligence, passion, and tenaciousness. In short: we know all the angles in every case to get the best outcome.
Don't get snookered by a "Dabbler!"
You should know that many lawyers "dabble" in criminal cases when a portion of their business is another area of law such as personal injury, divorce, or business law. These attorneys are out for a quick payday and take cases they are not qualified to handle. Many of these dabblers assume you are guilty and are ready and willing to jump at any plea bargain thrown at them by the prosecutor. If you want specialized and expert criminal defense, you are going to want a lawyer who only handles criminal cases.
Make no mistake, prosecutors know who are the best defense lawyers. They can spot a novice or multi-practice attorney a mile away, and they know they can intimidate them into a bad plea for you. The fact is that criminal cases demand expertise and astute finesse based upon years of exclusive criminal defense experience. We do nothing but criminal defense and criminal defense related cases. You wouldn't hire a baseball player to play on your hockey team, and you don't want a divorce lawyer trying to figure out how to defend a criminal case. When your freedom and future depend on your lawyer's abilities in a criminal court, you don't want a dabbler. You want a respected, fearless lawyer who is known by prosecutors and judges as an effective and capable fighter. You want an attorney from LEWIS & DICKSTEIN, P.L.L.C.

Why you should hire LEWIS & DICKSTEIN, P.L.L.C.?
Decades of Experience
Unique and Highly Effective Team Approach
Track Record of Avoiding Jail and Convictions
Nationally Honored and Recognized
SuperLawyer – Thomson Reuters
10.0 Superb – Avvo
AV Preeminent – Martindale-Hubbell
Lead Counsel Rated – LawInfo
Client Distinction Award – LexisNexis
Top Attorneys in Michigan – As published in the New York Times and Crane's Detroit Business
Respected by Judges and Prosecutors
Prompt Return of Phone Calls
Thorough Investigation of Facts and Defenses
Tireless, Persistent and Tenacious Representation
Dearborn District Court Judges
The judges in the 19th District Court in Dearborn are Gene Hunt, Mark W. Somers, and Sam Salamey. All three of these judges had experience with criminal law before assuming their judgeships. They are considered tough but highly knowledgeable and professional. Any experienced defense attorney appreciates a judge with criminal expertise because they will understand complicated legal theories that may be applicable in your defense. To continue with the analogy, no one would want a baseball umpire refereeing a hockey game. Every judge in Dearborn District Court knows and respects the defense lawyers with LEWIS & DICKSTEIN, P.L.L.C. We regularly appear in that court and have a track record of success.
The judges in Dearborn can be fair but lean in favor of the prosecutor. A respected lawyer with a well-crafted argument can tip the balance of the case in favor of the defendant. Fairness is all any defense attorney can ask from a judge. These judges are not rubber stamps for the prosecutor, and they will entertain legitimate arguments the defense may present. The key is, your attorney must be astute enough to spot an argument and skilled enough to present it persuasively. That is one of the many reasons you need a criminal law firm such as LEWIS & DICKSTEIN, P.L.L.C.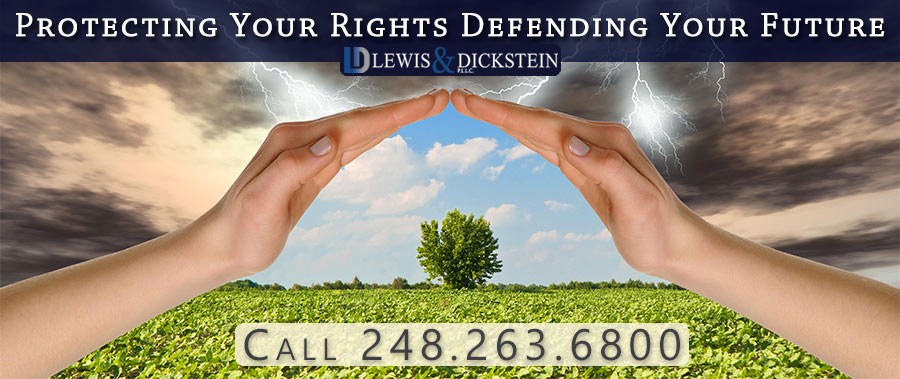 Your Dearborn District Court Criminal Defense Firm
The attorneys at LEWIS & DICKSTEIN, P.L.L.C. consistently achieve outstanding results in the Dearborn court, and we believe we have a mutually respectful relationship with the judges. The judges appreciate our preparation and professionalism, and we believe we always exceed their expectations. If you have a misdemeanor or felony case in Dearborn District Court, call LEWIS & DICKSTEIN, P.L.L.C. We will take the time to talk with you, answer all of your questions, address each of your concerns, and work with you to develop a winning strategy.
Call us today at (248) 263-6800 for a free consultation, or complete a Request for Assistance Form and we will contact you promptly.
We will find a way to help you and, most importantly,
we are not afraid to win!