Criminal Defense Attorneys in Michigan
If you have a felony or misdemeanor charge, your future could be in jeopardy. If you want to avoid jail and a conviction, your best hope is to work with top professional Michigan criminal defense lawyers who are experts in Michigan law.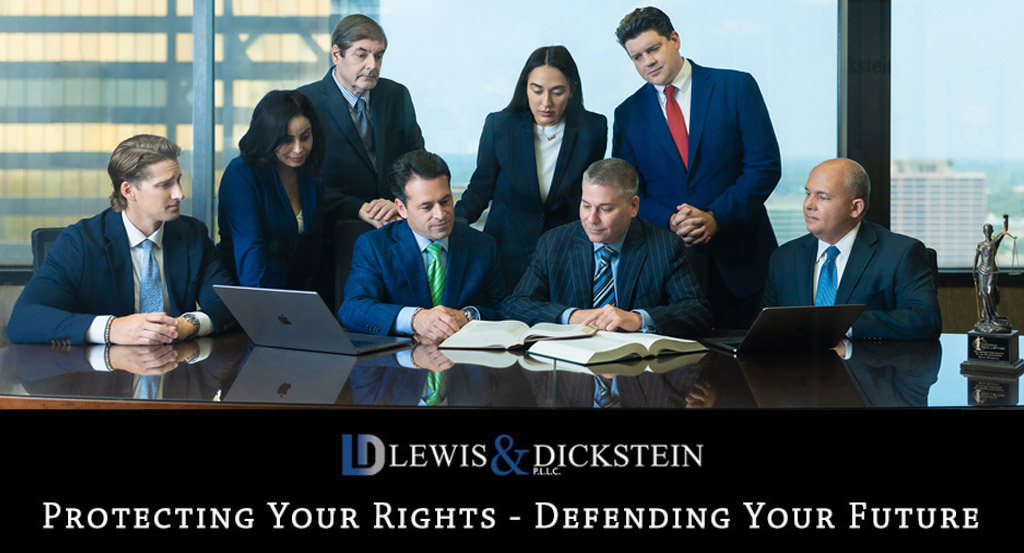 We have the knowledge, experience, and tenacity to win!
With over decades of experience successfully defending clients on felony and misdemeanor charges, the Michigan criminal defense lawyers at LEWIS & DICKSTEIN, P.L.L.C. know how to win and have vast experience with the Michigan legal system. We are the Criminal Defense Attorneys to call first if you have charges for assault, alcohol or drug-related driving, theft, shoplifting, retail fraud, larceny, possession of a controlled substance, vehicular homicide, or any other criminal offenses in Michigan.
Choosing The Best Michigan Criminal Defense Lawyers For Your Case
Our Michigan criminal defense lawyers are the best defense against a charge made in Michigan. Even if you are from out of state and have a lawyer back home, Michigan criminal defense lawyers are the ones you'll want on your side if you face state or federal charges in Michigan. The Defense Team with LEWIS & DICKSTEIN, P.L.L.C. is comprised of the top criminal offense attorneys in the state. LEWIS & DICKSTEIN, P.L.L.C. should be the firm you call when you need a top criminal defense lawyer in Michigan.
If you call LEWIS & DICKSTEIN, P.L.L.C., for a free consultation, you can expect to meet with a highly experienced lawyer at the first meeting. We will want to review your version of the allegations and hear all the facts from your perspective. In most cases, a savvy defense lawyer can use some facts to build a defense or mitigate any sentence the judge might impose if you are convicted. Our highest priority in all cases is to find a way to get all charges dismissed, if possible. In our experience, we have learned that every case is defensible in one way or another. Our job is to find a defense that will improve your situation, and we are very good at what we do. If there is a way to help you, we will find it.
What Makes LEWIS & DICKSTEIN, P.L.L.C. a Top Criminal Defense Law Firm in Michigan?
Hiring a Michigan criminal defense lawyer might be one of the most vital decisions someone will make. The right or wrong choice will likely have a long-lasting impact. When someone hires LEWIS & DICKSTEIN, P.L.L.C. to protect and defend them on a felony or misdemeanor charge, they can expect the following from our attorneys:
Experience: LEWIS & DICKSTEIN, P.L.L.C. has a team of experienced attorneys who have successfully handled various criminal cases in state and federal courts throughout Michigan.
Knowledge: Our attorneys are highly knowledgeable about criminal law and procedures.
Reputation: We have a strong reputation for zealously defending clients and winning cases.
Resources: The firm has the resources to conduct thorough investigations, hire expert witnesses, and employ other strategies to defend its clients.
Communication: The attorneys at the firm have excellent communication skills and will explain complex legal concepts and all reasonably available options to our clients.
Client-focused: Top criminal defense law firms, such as LEWIS & DICKSTEIN, P.L.L.C., will prioritize the needs and interests of their clients above all else.
Aggressive: The attorneys at our firm are ready, willing, and able to fight aggressively to protect our client's rights and do whatever it takes to ensure their freedom.
Availability: Our staff is always available to our clients whenever they need assistance or have questions about their cases.
Responsiveness: The attorneys at the firm will respond promptly to our clients' phone and email inquiries and keep them informed about the progress of their cases.
Results-oriented: As a top criminal defense law firm, LEWIS & DICKSTEIN, P.L.L.C. will be focused on achieving the best possible outcome, whether that means negotiating a plea deal or fighting for an acquittal at trial.

Felony and Misdemeanor Charges in Michigan
In Michigan, the government can charge people with felonies or misdemeanors. Michigan does not use a "class" system for criminal charges. A misdemeanor is punishable by one (1) year or less in jail and two (2) years on probation. Typically, misdemeanors are either 93-day offenses or 1-year offenses. Felony charges are more severe than misdemeanors, at least relative to the punishments a judge might impose. A felony can result in a prison sentence; some offenses carry maximum penalties of a term of years, and other felony convictions can result in life prison sentences. State law criminal charges occur in various district and circuit courts throughout Michigan.
Federal Charges in Michigan
The United States Attorney files federal felony and misdemeanor charges in the United States District Courts. Although our office is geographically closest to the United States District Courts covering the Eastern District of Michigan, we routinely handle cases throughout the state and, in some cases, other states within the United States. Assistant United States Attorneys, typically highly skilled in court and knowledgeable in the law, represent the government in the U.S. court system. Building a successful defense in federal court takes tremendous skill, tenacity, and experience. The defense attorneys with LEWIS & DICKSTEIN, P.L.L.C. have an unparalleled track record of success in providing the highest possible level of representation in both federal and state courts.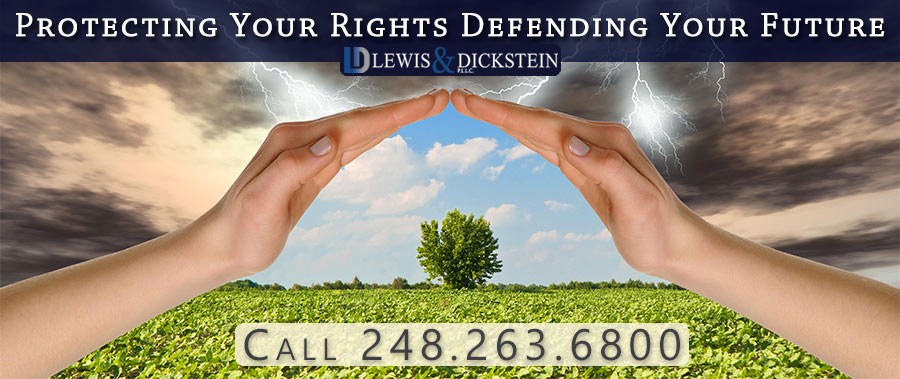 Your Best Defense to Criminal Allegations in Michigan
We know that a criminal conviction can impact your life in more ways than one, and we'll work tirelessly and fearlessly to get your charges dropped or reduced. In addition to the stigma of serving time in jail, you could encounter child custody problems, lose your driver's license, or possibly your livelihood. Don't leave the rest of your life up to chance by hiring the lowest-priced Michigan criminal defense lawyers you can find. Retain the attorneys who will aggressively represent you to ensure minimal consequences. You can always feel confident that LEWIS & DICKSTEIN, P.L.L.C. has your best interest at heart because we aren't afraid to win.
Call us to speak to an experienced, passionate criminal defense specialist. We will take the time to talk with you, answer your questions, and address your concerns. We will find a way to help you.
Call us today at (248) 263-6800 for a free consultation or complete a Request for Assistance Form. We will contact you promptly and find a way to help you.
We will find a way to help you and, most importantly,
we are not afraid to win!