20th District Court in Dearborn Heights Criminal Defense Attorneys
When facing criminal charges in Dearborn Heights District Court, call the firm with the passion, tenaciousness, and tireless drive to achieve the best results for those accused of a felony or misdemeanor in Dearborn Heights.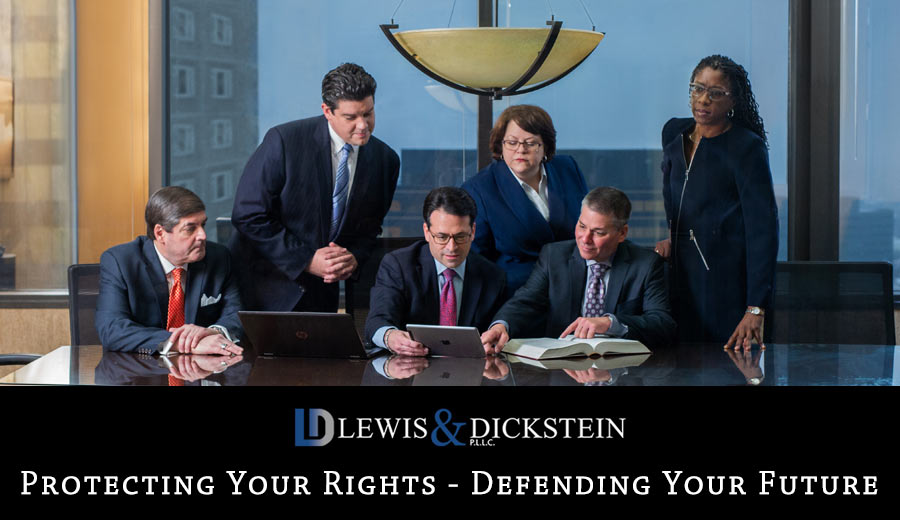 The Dearborn Heights District Court criminal defense attorneys at LEWIS & DICKSTEIN, P.L.L.C., have decades of combined experience. Every client gets the benefit of the combined expertise of a team of attorneys that specialize in criminal defense. While you will have a single lead attorney, the entire firm will work together and collaborate for your benefit. In other words, a distinguished and respected law firm protects and defends you, not just one lawyer. The unfortunate truth is that many firms don't care enough to provide such all-encompassing care, and solo lawyers are not capable of delivering the considerable benefits of a team approach.
Felony and Misdemeanor Charges in Dearborn Heights
Dearborn Heights misdemeanor and ordinance offenses are handled exclusively in the 20th Judicial District Court. A misdemeanor is a criminal offense that is punishable by up to one year in jail. In misdemeanor cases, motions, evidentiary hearings, pretrials, plea hearings, sentences, and trials take place in the district court.
If a crime has a maximum possible sentence of greater than a year, it would be considered a felony.
The first hearing in a felony or misdemeanor case is called an arraignment. At the arraignment, the judge advises the defendant of the charges and sets a bond. The purpose of the bond is to ensure that the defendant will reappear in court for future hearings. A personal bond does not require that the defendant deposit any money with the court; it is essentially a promise to appear. A bond can require a cash deposit or a bonds person.
A Dearborn Heights District Court judge has limited involvement in felony cases. In addition to the felony arraignment, the judge will preside over a Probable Cause Conference (PCC) and a Preliminary Examination. If the judge determines that there is insufficient evidence at the preliminary examination, the felony charges will be dismissed. If there is enough evidence for the case to move forward, all future hearings will be in the Wayne County Circuit Court, Criminal Division.

Don't bet your life on a "part-timer."
You should know that many firms handle criminal cases in addition to a variety of other types of matters, including divorce, probate, real estate, or commercial law. These firms are out for a quick buck and take cases for which they are not specialized. Many of these attorneys assume you are guilty, or don't care if you're guilty, and plan to take a quick plea bargain in your case. They feel satisfied if they have earned their fee by providing a minimum level of service. In the law business, we call this "selling you down the river." That will never happen at LEWIS & DICKSTEIN, P.L.L.C. The Defense Team with LEWIS & DICKSTEIN, P.L.L.C. specializes in criminal defense, and the vast majority of our clients were referred to us by prior clients and other lawyers in the community who are familiar with our outstanding reputation for success in court. Our lawyers are motivated to get you the best possible outcome, regardless of the amount of effort required.
Prosecutors know who the best defense lawyers are, and they know those who are not. They can spot a part-timer or a weak lawyer a mile away, and they know they can bluster and bully them into a bad plea deal for you. The fact is that criminal cases demand experience and legal smarts based upon years of dedicated criminal defense experience. We do nothing but criminal defense, and we have an unparalleled track record of success. When your freedom and future depend on your lawyer's abilities in a criminal court, you want a top-rated criminal lawyer who is well-known and respected by the prosecutor and judges alike. You want us.
Why you should hire LEWIS & DICKSTEIN, P.L.L.C.
Decades of Experience
Unique and Highly Effective Team Approach
Track Record of Avoiding Jail and Convictions
Nationally Honored and Recognized
SuperLawyer – Thomson Reuters
10.0 Superb – Avvo
AV Preeminent – Martindale-Hubbell
Lead Counsel Rated – LawInfo
Client Distinction Award – LexisNexis
Top Attorneys in Michigan – As published in the New York Times and Crane's Detroit Business
Respected by Judges and Prosecutors
Prompt Return of Phone Calls
Thorough Investigation of Facts and Defenses
Tireless, Persistent and Tenacious Representation
Dearborn Heights District Court Judges
The judges in the 20th District Court in Dearborn Heights are highly intelligent, accomplished individuals who take their positions as judges very seriously. Both judges had extensive experience in criminal defense before becoming judges, and therefore they are never a "rubber stamp" for the prosecutor. An experienced criminal attorney appreciates a judge with criminal experience because they understand sophisticated legal arguments that may apply to your case. The key is, your attorney must be smart and experienced enough to spot an argument to present one to the judge. You need an expert criminal law firm such as LEWIS & DICKSTEIN, P.L.L.C., to identify and argue all possible defenses in your case.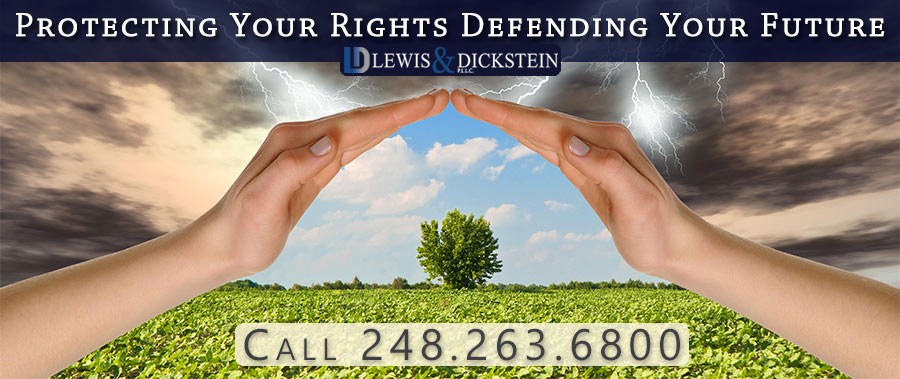 Your Dearborn Heights District Court Criminal Defense Firm
The attorneys at LEWIS & DICKSTEIN, P.L.L.C., have had outstanding experiences in the Dearborn Heights court. We have mutual respect for the judges of the 20th District Court, and they know when we walk into the courtroom that we will fight for every possible advantage for our clients. The judges appreciate our creativity, knowledge, and professionalism, and the prosecutors respect that we do whatever is necessary to protect and defend our clients. If you have a case in Dearborn Heights District Court, call LEWIS & DICKSTEIN, P.L.L.C. and we will take the time to talk with you, answer all of your questions, and address each of your concerns. We will work with you to develop a winning strategy.
Call us today at (248) 263-6800 for a free consultation, or complete a Request for Assistance Form and we will contact you promptly.
We will find a way to help you and, most importantly,
we are not afraid to win!