What can I expect from a free consultation with a lawyer?
A free consultation is an opportunity for you to speak with an attorney and decide if they are the best person to defend you. If you face criminal allegations, you will want the best lawyer you can get to protect and defend you.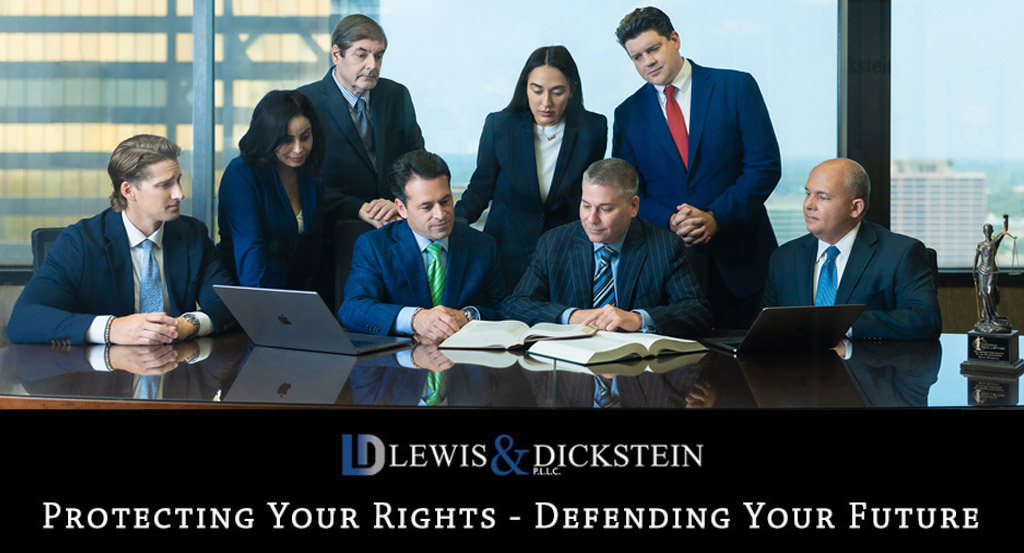 Free Consultation with a Criminal Defense Lawyer
Many lawyers offer a free consultation for someone searching for a potential criminal defense lawyer. Potential clients often wonder, "What is a free consultation?" The free consultation allows the client to meet an attorney and evaluate them as a possible representative. The meeting also allows the lawyer to determine if they can meaningfully provide the help the client needs.
Best Criminal Defense Lawyer Qualities
A free consultation is important from the client's perspective because it is the one opportunity to meet a lawyer and judge whether they can provide the necessary legal help. The client wants to use the interview to ensure that a lawyer is the best choice to achieve an extraordinary outcome. What do you want to gain from a free consultation? Key considerations are:
Experience – does the lawyer have experience handling similar cases? You would only want to hire someone with experience handling similar criminal matters.
Specialization – does the lawyer only practice criminal defense, or do they practice various areas of the law? You would only want to hire a lawyer whose practice is limited exclusively to criminal defense.
Reputation – does the lawyer have a good reputation established within the community and the court system? You can research lawyer reputations online by looking at a lawyer's ratings with national ranking websites like Avvo, Martindale Hubbell, or SuperLawyers. Google is often a good source for reviews as well.
Professional – is the lawyer an established lawyer with adequate resources to handle your case? Make a point to see an attorney's office and speak to their staff. A successful lawyer will have a professional work environment and adequate resources to defend your case.
Legal Team – is the lawyer a solo practitioner, or will a team of lawyers collaborate to defend you? The idea of collaboration is critical to a successful legal defense. Different lawyers have different experiences, thoughts, strategies, and connections. A good law firm will have many lawyers who cooperate and defend clients as a team.
What to expect from a Free Consultation?
The primary things you want to see in a free consultation are honest, intelligent, and genuine answers to your questions. You should be able to ask anything on your mind and expect a fair, honest, and thoughtful response. Things will only go downhill if a lawyer is impatient, contentious, arrogant, or self-absorbed during the consultation. The attorney should look you in the eyes, treat you with respect and compassion, be knowledgeable, demonstrate unambiguous confidence in their work, and help you feel comfortable that you are making the right choice. What you should expect from a free consultation is a level of confidence you are sitting with someone who will ensure your rights are protected and get the best result possible.
Although some lawyers charge a fee for a consultation, most retained attorneys offer an initial consultation without charge. A consultation is protected by attorney/client privilege, and it is advantageous to the client if they are honest and upfront with the prospective attorney. A consultation with the most highly-rated, respected lawyers will include:
a private, professional meeting location,
a meeting with a lawyer, not one of their assistants,
treatment that is respectful and compassionate,
confirmation that the attorney only and exclusively handles criminal defense,
a patient, unrushed opportunity to discuss the essential aspects of the allegations,
answers to general questions regarding the allegations, potential defenses, and the criminal justice process,
an honest and forthright initial impression and assessment of the situation,
suggestions of ways the client might mitigate the problem and limit potential damages,
truthful and candid information regarding the lawyer, their qualifications, and their firm's resources, and
a realistic impression of costs and attorney fees if the potential client regains the criminal defense attorney's services.

What Not to Expect from a Free Consultation
Any lawyer that gives you a guarantee, promise, or percentage chance of winning is dishonest, and those representations are unethical. A lawyer willing to make specific representations regarding the probability of an outcome or making guarantees is acting unethically to get your money. Avoid this type of attorney at all costs.
You should also not expect free legal advice, strategy, or answers to specific legal questions. Free consultation does not mean free legal work. The purpose of the free consultation is to evaluate the attorney as a potential legal representative. Does the attorney have the qualities you seek in a criminal defense lawyer? What is a free consultation? It is an opportunity to ensure you hire a lawyer you trust to protect and defend you.
The things you should not expect or accept from a lawyer at a free consultation are:
promises or guarantees as to outcomes or results,
manipulative claims that the lawyer has special relationships or friendships with judges or prosecutors,
disrespectful or impatient treatment,
an unprofessional meeting location, and
answers that clearly and directly address your concerns.
Picking a Criminal Defense Attorney for a Free Consultation
Knowing whom to call or trust can be challenging when facing felony or misdemeanor criminal allegations. If you have sufficient resources to hire an experienced, privately retained defense attorney, look for the following criteria:
outstanding online reviews and internet reputation,
a website that unequivocally demonstrates that the lawyer only handles criminal defense cases,
no prior record of discipline with the State Bar of Michigan,
a law firm with multiple lawyers who collaborate in defense of clients (instead of a one-lawyer operation),
a professional office with experienced, skilled staff for support, and
a meaningful consultation, free of charge, with an experienced criminal defense attorney.
What Should You Bring to the Table at a Free Consultation with a Criminal Defense Attorney
You can maximize the value of a free consultation with a criminal defense attorney by providing honest, candid information and responses to the lawyer's questions. Do not keep secrets. Schedule the appointment right away and without delay. Consulting with a lawyer might be uncomfortable, and hiring an attorney is costly; however, whether you face uncharged accusations or charges in court, the sooner an attorney is retained, the more they can do to protect and defend you. Bring any documents to the meeting that might give the attorney helpful information about your situation. You will also want to bring a form of payment to retain the lawyer if you choose to proceed with their services.
What to Ask When Scheduling an Appointment
When you call to schedule a free consultation with a criminal defense attorney, you want to get answers to the following questions:
How soon can the attorney meet with you?
How long is a free consultation?
Does the attorney exclusively practice criminal defense?
What forms of payment does the law firm accept?
How much money does the lawyer require for a down payment on the legal fees or a retainer? (Note: this is different than total legal fees, which most responsible, respected lawyers will not quote until they take the time to speak with you at the free consultation)
What documents or items does the lawyer want you to bring to the meeting?
Do not expect an experienced, reputable lawyer to quote total legal fees without in-depth consultation about your situation. Lawyers who quote cookie-cutter or one-size-fits-all legal fees don't care enough to charge a fair price for you and your unique situation. Such lawyers are notorious for charging hidden or surprise fees, underquoting cases and failing to provide necessary legal services, or over-quoting and unfairly taking advantage of a client.
Prioritizing cheap legal fees by contacting multiple lawyers and seeking discount prices invariably results in inferior or ineffective representation and unsatisfactory results. Don't trust your fate to the lowest bidder. A good, reputable defense lawyer will charge a fair, affordable fee commensurate with their reputation, experience, and track record.

Frequently Asked Questions
---
Are free consultations really free?
If a lawyer offers a free consultation, they should meet with you, discuss your situation, and discuss legal fees without charging you anything. If you want to review the intricate details of your case or get legal advice, most lawyers will charge a consultation fee. It should raise a red flag if you visit with a lawyer who advertises "free consultations" and then charges you for the meeting.
What is a free initial consultation?
So, when a lawyer provides a free consultation, they will sit down with you, listen to your situation, and give you some early ideas without charging you a fee or putting you under any obligation. This meeting allows you to "interview" the lawyer while also allowing the lawyer to interview you.
Why do I have to pay for a consultation?
If the consultation is "free," you will not have to pay anything. If a lawyer offers a free time-limited consultation, like 30 minutes, you might be charged if the meeting takes longer. The attorney will probably charge for their expert opinion if you seek specific advice regarding your situation. Some attorneys do not offer free consultations. If the lawyer has a consultation fee, you will have to decide if it is worth that amount to meet and interview the attorney.
What to say to hire a lawyer?
There is no magic set of words to hire a lawyer. If you have a free consultation and decide to hire an attorney, just let them know. If you are confused about the terms and conditions of the lawyer's services or fees, do not be shy and ask about anything unclear.
What does a free consultation include?
A free consultation includes a telephone, video, or in-person meeting with a lawyer who will want to get an overview of your situation. The lawyer should answer all of your questions regarding their fees and strategies for handling cases similar to yours. Finally, you should be able to ask the attorney general questions about their practice and experience. The lawyer might ask you various questions, and it is essential to be open and honest. Remember, the attorney/client privilege applies to a free consultation.
What is the purpose of a legal consultation?
A legal consultation aims to help you determine if a lawyer is a good fit for you and your case and to determine if their legal fees are within your budget. From the lawyer's perspective, the consultation helps them decide whether they can help you or if it would be best to seek representation from someone else.
What is a consultation fee?
Some lawyers do not offer free consultations. If the attorney charges a fee to meet with them to discuss your case and give you some initial instructions, they charge a consultation fee.
Does the attorney/client privilege attach at a free consultation?
The attorney/client privilege does attach at the free consultation. Anything you say to a lawyer during the consultation is strictly confidential.
How should I prepare for a free consultation?
Collecting all documents related to your situation and bringing them to a free consultation is best. In a criminal context, you would want to get any of the following if available: driver's license, complaint, indictment, search warrant, ticket, affidavit in support of search warrant, notice to appear, court documents, pleadings, anything from the police department, tabulations, etc.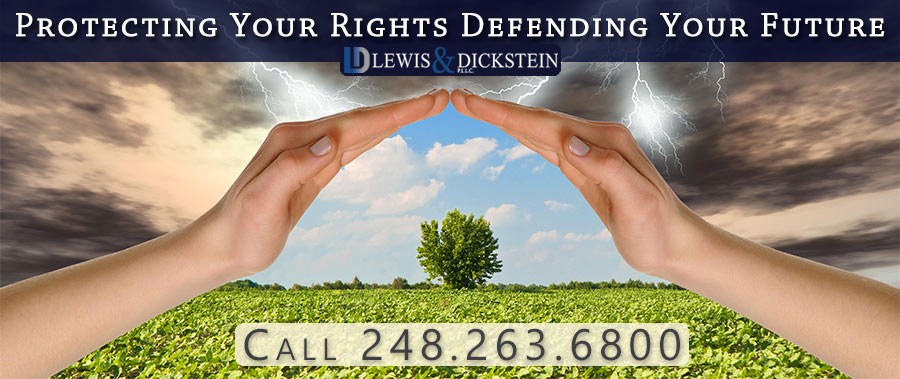 Call for a Free Consultation with the Criminal Defense Attorneys with LEWIS & DICKSTEIN, P.L.L.C.
Call LEWIS & DICKSTEIN, P.L.L.C. for a free consultation with an experienced, effective, and tenacious defense lawyer who will fearlessly fight to protect and defend you. Our attorneys have an unparalleled track record of success representing clients in need of representation under any of the following circumstances:
pre-charge investigation, consultation, and intervention for criminal allegations,
misdemeanor and felony offenses,
state or federal court criminal charges,
taking over the representation of clients represented by ineffective attorneys, and
cases requiring extraordinary plea bargains, lenient sentences, or fighting for an acquittal at trial.
LEWIS & DICKSTEIN, P.L.L.C. charges fair, affordable legal fees that take into account each client's circumstances, the complexity of their case, and the potential consequences of a conviction, including incarceration, damaged reputation, loss of employment, educational impacts, loss of civil rights (such as firearm rights), immigration consequences, impact upon child custody or divorce cases, etc. We understand that the stakes are high, and there is no room for errors and false promises. Call us, and we will find a way to help you.
Call us today at (248) 263-6800 for a free consultation or complete a Request for Assistance Form. We will contact you promptly and find a way to help you.
We will find a way to help you and, most importantly,
we are not afraid to win!