53rd District Court in Howell and Brighton
This Court handles minor civil lawsuits, landlord-tenant cases, all misdemeanors, and the initial proceedings in felony cases. The Court is known as one of the most conservative in Michigan.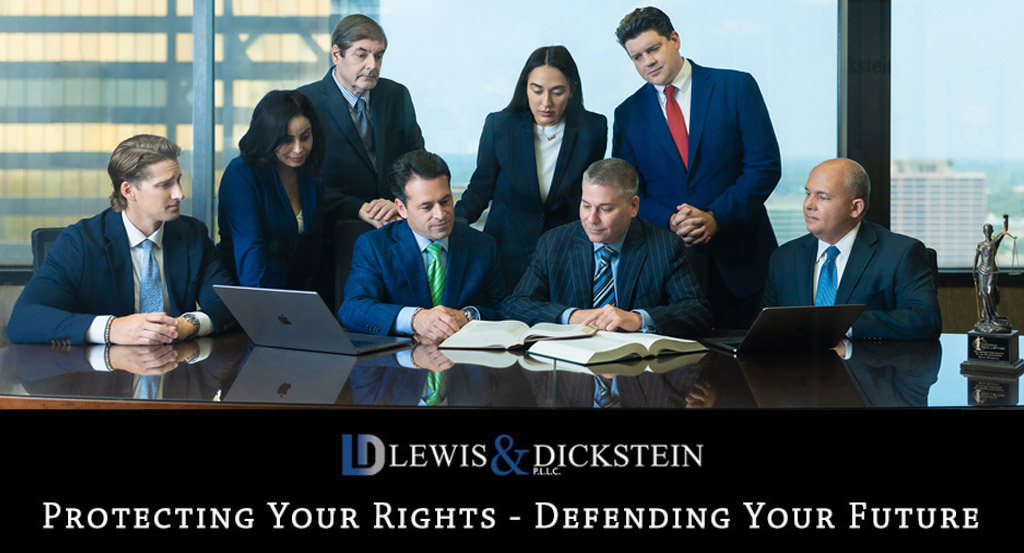 The Howell District Court in Livingston County
The 53rd District Court has two locations. The Court in Howell is located at 204 S. Highlander Way, Howell, MI 48843. The Brighton location is 224 N. 1st St., Brighton, MI 48116. The 53rd District Court in Howell has jurisdiction over misdemeanor criminal matters, the preliminary proceedings in Livingston County felony matters, and minor civil lawsuits.
Misdemeanor Charges in the Howell and Brighton
Criminal charges in Michigan are divided into felonies and misdemeanors. Misdemeanor offenses have a maximum possible sentence of one year in jail or less and up to two (2) years of probation. Felony matters are punishable by a sentence exceeding one year. A defendant has a right to enter a plea or have a bench or jury trial on any misdemeanor charge. Although the Livingston County Prosecutor is notoriously tough, experienced defense counsel can negotiate for reduced charges and lenient sentence agreements when that is the client's objective.
Common misdemeanor matters handled in the court include:
Retail Fraud (Shoplifting)
Domestic Violence
Operating While Intoxicated (OWI, DUI, OWVI, etc.)
Reckless Driving
Driving While License Suspended (DWLS)
Assault
Weapons Offenses
Probation Violation
Disorderly Conduct
Larceny Under $100.00
Felony Charges in Livingston County
All felony matters in Livingston County commence in the 53rd District Court in Brighton or Howell. Felonies carry maximum sentences of greater than one year and, in the most severe cases, up to life in prison. Most felonies carry possible probation terms of up to five (5) years. Like misdemeanor cases, arraignment is the first step in the process. After the arraignment, a felony matter will be scheduled for a Probable Cause Conference (PCC) and a Preliminary Examination. A defense lawyer's primary objective in a felony case is to get the charges dismissed and thrown out of court when possible. In some cases, the prosecutor might be persuaded to drop felony charges in exchange for a misdemeanor plea. If the matter cannot be resolved and the district judge finds probable cause to believe the defendant committed a felony, they will send the case to the Livingston County Circuit Court for trial or other proceedings.
Common felony charges include:
OWI 3rd
Domestic Violence 3rd
Retail Fraud 1st Degree
Criminal Sexual Conduct
Felonious Assault
Weapons Offenses
Robbery
Embezzlement
Drug Possession, Delivery, or Manufacture

Judges of the 53rd District Court in Howell
Honorable Michael P. Hatty
Although a Circuit Court judge, Judge Michael P. Hatty serves as the Chief Judge of the 44th Judicial Circuit Court and the 53rd Judicial District Court. Judge Hatty was appointed to the bench in 2009. He received his Bachelor of Arts in Political Science and Business from Western Michigan University and his J.D. from Cooley Law School.
Honorable Shauna N. Murphy
Judge Shauna N. Murphy was an accomplished prosecutor and litigator. She practiced as a trial attorney for 15 years before taking the bench in Livingston County. She is a member of the State Bar of Michigan, the American Judges Association, the Michigan District Judges Association, the Michigan Association of Treatment Court Professionals, the Livingston County Community Corrections Advisory Board, and the Livingston County Bar Association. Her accomplishments include the Prosecuting Attorneys Association of Michigan Ten Years of Prosecution Service Award (2015) and the Oakland County Prosecutor's Office Distinguished Service Award (2014). She also received the "Circle of Light" Award (2009) from the Child Abuse and Neglect Council of Oakland County.
Honorable Daniel B. Bain
The Honorable Daniel B. Bain has extensive private practice experience in criminal and civil law. He was a practicing litigator for over 25 years and routinely handled matters in courts throughout Michigan. His practice included severe criminal matters, complex commercial litigations, landlord-tenant disputes, business litigation, probate litigations, divorce, family law, and representing clients in front of multiple administrative boards. Judge Bain is generous with his time, frequently speaks, and gives students guidance at high and middle school levels.
Arraignment and Warrants in the 53rd District Court
When a criminal charge is approved, the court typically will issue a warrant for the defendant's arrest. A criminal matter can also be initiated with a ticket, which is less common. When the warrant is issued, the defendant is subject to arrest. Defendants can turn themselves in at a law enforcement agency, like the Livingston County Sheriff's Department, or at the court to be arraigned. When a defendant is arraigned, the judge or magistrate will advise them of the charges and hear arguments relative to bond. A bond can be personal (no money posted), cash (requiring a cash payment), 10% (requiring payment of 10% of the total bond amount), or require a surety (bond posted by a bondsman). If the defendant does not post the bond, they will remain in custody while their case is pending in court. A defendant's best hope for a low or personal bond is to retain an experienced criminal defense lawyer who routinely practices in Livingston County. Sometimes, a savvy defense lawyer can get a warrant set aside without the defendant appearing personally in court.
The District Court accepts Waivers of Arraignment on misdemeanor cases except alcohol or controlled substance-related charges, assault charges, stalking, indecent exposure, and for defendants deemed by a judge or magistrate to be a danger to the community or a flight risk. District Court accepts in-person appearances on felony, misdemeanor, and civil infraction warrants, Monday through Friday between 9:00 a.m. – 9:30 a.m. Anyone with a warrant should NEVER appear in court for an arraignment without a lawyer.

Livingston County Probation – What You Need to Know
Probation is a sentence allowing the defendant to remain out of jail and live in the community under the supervision of a probation officer. The purpose of probation is for the defendant to prove they can be productive, law-abiding community members while rehabilitating. It is also a form of punishment. Every defendant placed on probation will be ordered to do certain things, including, but not limited to:
Not to violate any criminal law of any unit of government.
Not to leave the State of Michigan without the written consent of the Court.
Make a truthful report to the Probation Officer as often as the Probation Officer may require.
Notify the Probation Officer of any change of home address or employment status.
Other standard terms and conditions include drug and alcohol testing, mandatory work or school, restitution, community service, educational programs, therapy, curfews, and more.
Any defendant convicted by plea or trial but submit to a pre-sentence interview with a probation officer before the sentencing hearing. The probation officer will conduct an interview and investigation and recommend sentencing options to the judge. You should appear for the appointment early and wear professional or business-casual attire. Children are not allowed in the Livingston County Probation Department.
What you can expect from the LEWIS & DICKSTEIN, P.L.L.C. Defense Team
Representing and defending clients accused of felony and misdemeanor offenses, especially at a top-tier influential law firm, such as LEWIS & DICKSTEIN, P.L.L.C., demands a particular set of skills, knowledge, and qualities. Here is what you can expect from our top-level criminal defense attorneys:
Legal Knowledge and Expertise: Our lawyers, paralegals, and support staff have an in-depth understanding of criminal law, legal procedures, and relevant court rulings. Our team is constantly updated with changes or nuances in the law and the most persuasive defense strategies.
Analytical Skills: Our defense attorneys have the ability to analyze vast amounts of information, discern important details, and anticipate potential arguments or issues.
Strong Communication Skills: The ability to articulate a position clearly and persuasively, both in writing and verbally, is vital. This includes being an effective negotiator and a compelling speaker in court. Prosecutors and judges in Livingston County respect our ability to compellingly negotiate on behalf of our clients, and they know we do whatever it takes to win!
Client Advocacy: You can expect an unwavering commitment to our client's best interests, ensuring their rights are protected and upheld throughout the legal process. Unlike some other lawyers in Livingston County, we will never sell you out on the fictional pretext of getting a favor from a friendly prosecutor or judge.
Ethical Integrity: Upholding the highest standards of professional ethics and moral integrity is essential. This engenders trust and respect from clients, peers, and the judiciary. Because judges and prosecutors respect our lawyers' integrity and professionalism, our clients can expect that their defense will have credibility and be taken seriously.
Interpersonal Skills: Building rapport and trust with clients, who are often in distressing situations, requires empathy, patience, and excellent interpersonal abilities. Our team always treats clients with dignity and respect. We will take the time to listen to your story, get to know you, and work with you to develop a winning strategy.
Investigative Skills: Often, the success of a case hinges on the details. A top criminal defense attorney must be thorough in investigating the circumstances of a case, sourcing evidence, and identifying inconsistencies in the prosecution's narrative. No stone can be left unturned!
Creativity and Strategy: Successful and effective criminal defense requires thinking outside the box. Formulating novel defenses, anticipating prosecution tactics, and navigating complex legal scenarios demand a strategic and creative mindset. This is what you will get from the attorneys with LEWIS & DICKSTEIN, P.L.L.C.
Resilience and Persistence: The world of criminal defense can be taxing. Facing challenging cases and aggressive opposition requires mental fortitude, perseverance, and an ability to maintain focus under pressure. Because of our unique team approach, we ensure that a fresh set of eyes is constantly examining every case to verify nothing is ever missed.
Networking and Reputation: Being connected and respected within the legal community can be invaluable. A strong network can facilitate access to resources, expert witnesses, or even insights into how certain judges or prosecutors might approach a case. Our team of established, experienced defense attorneys and paralegals has built a broad network of resources that ensures our clients get every available advantage.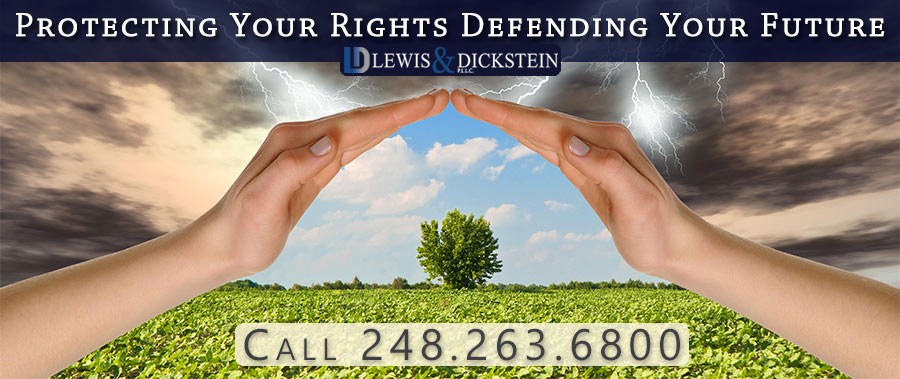 Defense Attorneys Successfully Practicing in Livingston County
The defense lawyers with LEWIS & DICKSTEIN, P.L.L.C. routinely practice in the 53rd District Courts in Howell and Brighton and the Livingston County Circuit Court. We have successfully defended thousands of clients on felony and misdemeanor cases ranging from minor offenses to the most serious felony charges. We use a unique team approach to every case that consistently achieves results unobtainable by other attorneys practicing in Livingston County. We have decades of experience in Howell and Brighton and an unparalleled track record of success.
Call us today at (248) 263-6800 for a free consultation or complete a Request for Assistance Form. We will contact you promptly and find a way to help you.
We will find a way to help you and, most importantly,
we are not afraid to win!

History of Livingston County, Michigan
Livingston County, Michigan, has a rich history that traces back to before its official founding in 1836. Before European settlers arrived, the area was primarily inhabited by indigenous tribes, including the Potawatomi. With the westward push of European-American settlers in the early 19th century, treaties like the Treaty of Detroit in 1807 displaced these native populations. Livingston County was named after Edward Livingston, a prominent jurist and statesman. As the region developed, it saw the rise of agriculture, milling, and manufacturing as major industries. Railroad construction in the 19th century further accelerated its growth, connecting it to larger markets and making it a crucial transportation hub. Over the years, the county evolved, witnessing a transition from an agricultural-based economy to one that leaned towards manufacturing and services, especially with the rise of the automobile industry in neighboring areas. The county's proximity to major Michigan cities like Detroit and Lansing allowed it to benefit from the economic and cultural developments of the larger region while maintaining its own unique identity. Today, Livingston County is known not only for its rich history but also for its picturesque landscapes, vibrant communities, and as a desirable place to live and work.