53rd District Court in Howell and Brighton
This court handles minor civil lawsuits, landlord-tenant cases, all misdemeanors, and the initial proceedings in felony cases. The court is known as one of the most conservative in Michigan.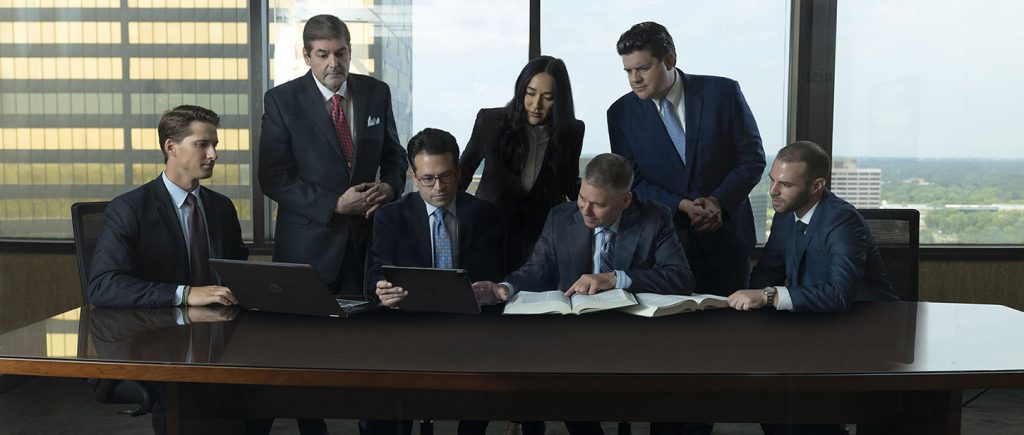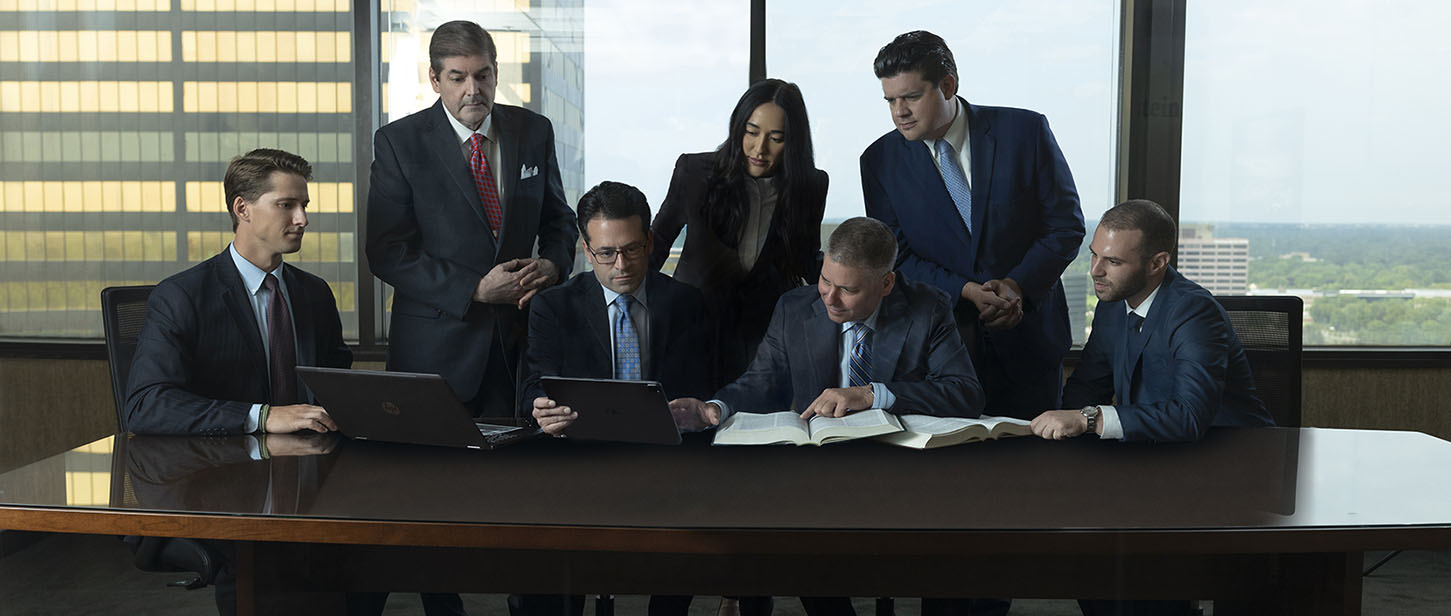 The Howell District Court in Livingston County
The 53rd District Court has two locations. The Court in Howell is located at 204 S. Highlander Way, Howell, MI 48843. The Brighton location is 224 N. 1st St., Brighton, MI 48116. The 53rd District Court in Howell has jurisdiction over misdemeanor criminal matters, the preliminary proceedings in Livingston County felony matters, and minor civil lawsuits.
Common misdemeanor matters handled in the court include:
Retail Fraud (Shoplifting)
Domestic Violence
Operating While Intoxicated (OWI, DUI, OWVI, etc.)
Reckless Driving
Driving While License Suspended (DWLS)
Assault
Weapons Offenses
Probation Violation
Disorderly Conduct
Larceny Under $100.00
Common felony charges include:
OWI 3rd
Domestic Violence 3rd
Retail Fraud 1st Degree
Criminal Sexual Conduct
Felonious Assault
Weapons Offenses
Robbery
Embezzlement
Drug Possession, Delivery, or Manufacture

Judges of the 53rd District Court in Howell
Honorable Michael P. Hatty
Although a Circuit Court judge, Judge Michael P. Hatty serves as the Chief Judge of the 44th Judicial Circuit Court and the 53rd Judicial District Court. Judge Hatty was appointed to the bench in 2009. He received his Bachelor of Arts in Political Science and Business from Western Michigan University and his J.D. from Cooley Law School.
Honorable Shauna N. Murphy
Judge Shauna N. Murphy was an accomplished prosecutor and litigator. She practiced as a trial attorney for 15 years before taking the bench in Livingston County. She is a member of the State Bar of Michigan, the American Judges Association, the Michigan District Judges Association, the Michigan Association of Treatment Court Professionals, the Livingston County Community Corrections Advisory Board, and the Livingston County Bar Association. Her accomplishments include the Prosecuting Attorneys Association of Michigan Ten Years of Prosecution Service Award (2015) and the Oakland County Prosecutor's Office Distinguished Service Award (2014). She is also the recipient of the "Circle of Light" Award (2009) from the Child Abuse and Neglect Council of Oakland County.
Honorable Daniel B. Bain
The Honorable Daniel B. Bain has extensive private practice experience in criminal and civil law. He was a practicing litigator for over 25 years and routinely handled matters in courts throughout Michigan. His practice included serious criminal matters, complex commercial litigations, landlord-tenant disputes, business litigation, probate litigations, divorce, family law, and representing clients in front of multiple administrative boards. Judge Bain is generous with his time and frequently speaks and gives students guidance at the high school and middle school levels.
Arraignment and Warrants in the 53rd District Court
When a criminal charge is approved, the court typically will issue a warrant for the defendant's arrest. A criminal matter can also be initiated with a ticket, but that is less common. When the warrant is issued, the defendant is subject to arrest. Defendants can turn themselves in at a law enforcement agency, like the Livingston County Sheriff's Department, or at the court to be arraigned. When a defendant is arraigned, the judge or magistrate will advise them of the charges and hear arguments relative to bond. A bond can be personal (no money posted), cash (requiring a cash payment), 10% (requiring payment of 10% of the total bond amount), or require a surety (bond posted by a bondsman). If the defendant does not post the bond, they will remain in custody while their case is pending in court. A defendant's best hope for a low or personal bond is to retain an experienced criminal defense lawyer who routinely practices in Livingston County. In some cases, a savvy defense lawyer can get a warrant set aside without the defendant appearing personally in court.
Misdemeanor Charges in the Howell and Brighton
Criminal charges in Michigan are divided into felonies and misdemeanors. Misdemeanor offenses have a maximum possible sentence of one year in jail or less. Felony matters are punishable by a sentence exceeding one year. A defendant has a right to enter a plea or have a bench or jury trial on any misdemeanor charge. Although the Livingston County Prosecutor is notoriously tough, experienced defense counsel can negotiate for reduced charges and lenient sentence agreements when desired by the client.
Felony Charges in Livingston County
All felony matters in Livingston County commence in the 53rd District Court in either Brighton or Howell. Like in a misdemeanor case, arraignment is the first step in the process. After the arraignment, a felony matter will be scheduled for a Probable Cause Conference (PCC) and a Preliminary Examination. A defense lawyer's primary objective in a felony case is to get the charges dismissed and thrown out of court when possible. In some cases, the prosecutor might be persuaded to drop felony charges in exchange for a misdemeanor plea. If the matter cannot be resolved and the district judge finds probable cause to believe the defendant committed a felony, they will send the case to the Livingston County Circuit Court for trial or other proceedings.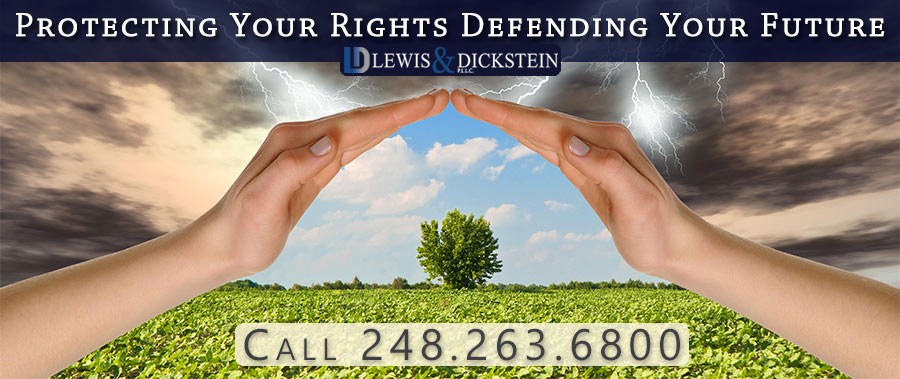 Defense Attorneys Successfully Practicing in Livingston County
The defense lawyers with LEWIS & DICKSTEIN, P.L.L.C. routinely practice in the 53rd District Courts in Howell and Brighton and the Livingston County Circuit Court. We have successfully defended thousands of clients on felony and misdemeanor cases ranging from minor offenses to the most serious felony charges. We use a unique team approach to every case that consistently achieves results unobtainable by other attorneys practicing in Livingston County. Although our main office is located outside of Livingston County, we have decades of experience in Howell and Brighton and an unparalleled track record of success.
Call us today at (248) 263-6800 for a free consultation or complete a Request for Assistance Form. We will contact you promptly and find a way to help you.
We will find a way to help you and, most importantly,
we are not afraid to win!