Livingston County Criminal Defense Attorney
The Premier Livingston County Criminal Defense Law Firm Has Been Protecting and Successfully Defending Clients Charged in Livingston County for Decades.
The various members of the Defense Team with LEWIS & DICKSTEIN, P.L.L.C. practice in Livingston County courts on a daily basis. These Livingston County criminal defense lawyers are nationally recognized for their passionate representation of clients in Livingston County Circuit Court, the Howell District Court and the District Court in Brighton, Michigan. We use a unique team approach that achieves unparalleled success.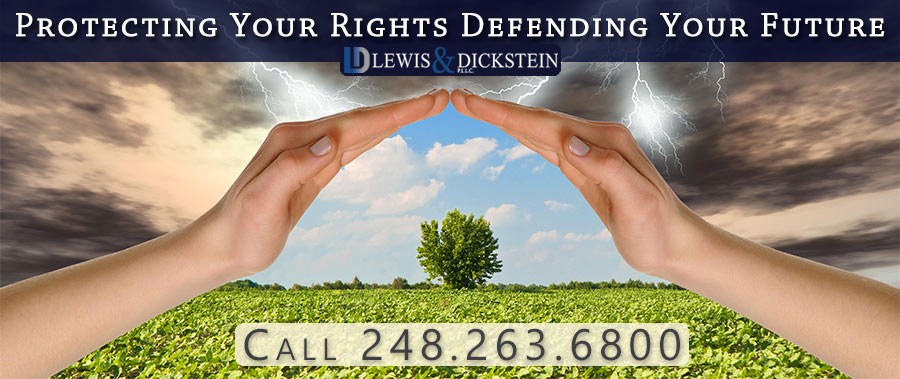 Passionate, Tenacious, and Compassionate
The criminal defense lawyers with LEWIS & DICKSTEIN, P.L.L.C. are dedicated to the passionate, tenacious and compassionate representation of those charged with a felony or misdemeanor in Livingston County, Michigan. Each Livingston County criminal defense attorney is adept at handling all aspects of criminal matters from pre-charge, charge, trial, appeal, and post-conviction motions.
We know that the consequences to clients and their families due to criminal charges can be life-changing in a tragic way. It is for precisely this reason that our Livingston County criminal lawyers stop at nothing in order to protect our clients from being over prosecuted, falsely prosecuted, or from being taken advantage of by a prosecutor or a judge who does not care enough to consider our client's personal situation adequately. We put forth our best possible effort in each of our cases, and our highest priority is to achieve a dismissal of all charges if possible. The level of experience, dedication, and zealousness you will find with LEWIS & DICKSTEIN, P.L.L.C. is unmatched.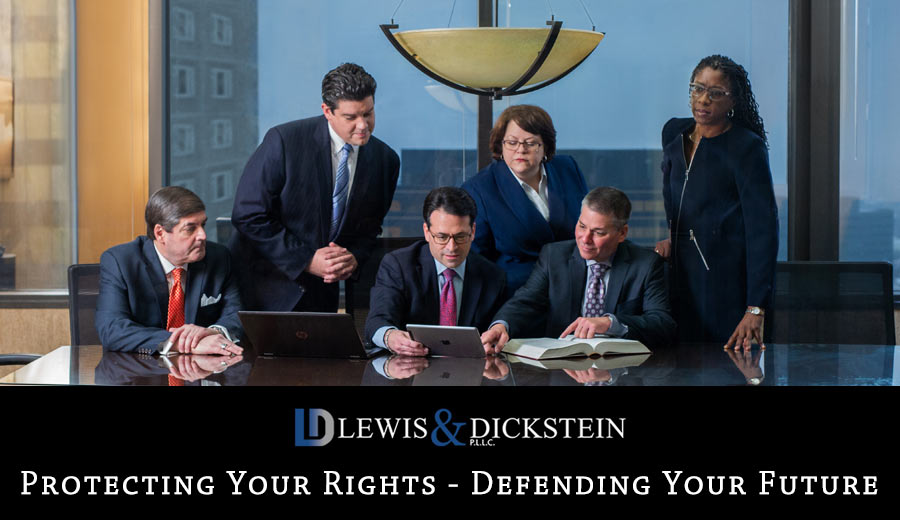 Livingston Criminal Defense Attorneys
The Livingston County Circuit Court and its judges are notoriously tough and harsh on those individuals charged with criminal offenses. Often lawyers say that in Livingston County, there is a presumption of guilt, and innocence must be proven. In fact, many lawyers just refuse to practice criminal defense in Livingston County and will not take cases in that jurisdiction. In our experience, we have been able to achieve extraordinary results for our clients in Livingston County through tenacious, aggressive, fearless, and zealous legal representation.
Don't be sold out by the lowest bidder or a disreputable attorney. Lawyers who claim that they are "local" or "connected" lawyer who claims to be able to get special favors because he or she has "connections" with Livingston County judges or prosecutors are unethical and untruthful. If a lawyer is making a claim that he or she can promise or guarantee a particular outcome or special treatment due to a special relationship, you know you are dealing with someone who is willing to unethically manipulate you to get your business. The fact is that the lawyers who are respected and are treated accordingly are the ones that truly fight for their clients, have a reputation for integrity, and who will do whatever is necessary to protect and defend their clients. Prosecutor's know which lawyers are fighters and which ones manipulate clients to accept inferior plea bargains. The real and effective trial lawyers are the ones who get the best deals because they are credible threats.

The Prosecutor is Tough! We will Not Be Intimidated or Stopped No Matter What the Challenge
Similar to the reputation of the Livingston County courts, the Livingston County Prosecutor's Office is known for being almost militant in its prosecution of cases regardless of whether there is substantial evidence of a person's guilt. We are frequently asked when potential new clients come to meet with us for the first time, "Why are they going after me like this?" The truth is that it's not any one particular case; they go after all cases like they are capital offenses. Although at first, it may seem like this is a good thing for Livingston County residents, the downside is tragic. Often times, innocent people are wrongfully charged, or people are overcharged, and the Livingston County Prosecutor is very reluctant to consider any possibility that a charge may be incorrect.
We believe that building relationships based on trust and hard work and establishing an excellent reputation with Livingston County judges, Livingston County prosecutors and court staff helps us achieve the best possible results for our clients. Through many years of aggressive and successful Livingston criminal defense work, we have built reputations as being highly successful, tirelessly zealous, and effective Livingston County criminal defense lawyers. The reputation we have for the high-level of representation we provide in Livingston County has allowed us to achieve extraordinary results consistently.
The Livingston County Circuit Court (44th Circuit Court) and the Howell District Court (53rd District Court) are located at 204 S. Highlander Way, Suite 5, Howell, MI 48843. The 53rd District Court also has a division in Brighton, the Brighton District Court, which is located at 224 N. First Street in the City of Brighton.
Cases handled in the Livingston County Circuit Court are felony cases. The Brighton and Howell District Court's handle felony preliminary examinations, misdemeanors and ordinance violations. Misdemeanors are crimes of a less serious nature that usually carry a maximum jail term of one year, including traffic misdemeanors. Misdemeanors are handled by the District Court, where the offense occurred. Drunk driving (OWI/Operating While Intoxicated) is considered a criminal offense, not a traffic offense.
The most serious category of criminal offenses, felonies, are punishable by more than one year in prison. The District Court, where the offense occurred typically handles the initial stages of arraignment on the complaint and preliminary examination. If the 53rd Judicial District Court (Howell or Brighton) finds sufficient evidence, the case is bound over or transferred to Livingston County Circuit Court. The Circuit Court then typically handles the case after bind over including the arraignment on the information, pretrial, trial, plea/trial and sentencing.
Who is the best Livingston County Criminal Defense Attorney?
When prospective clients meet with me on a Livingston County charge, they frequently ask, "who is the best Livingston County lawyer," or "who is the most experienced Livingston County lawyer?" It is fair to say that this is an impossible question to answer because the opinion of who is the "greatest" or "best" is subjective. Many Livingston County lawyers may feel they are the best Livingston County lawyer or claim they are the most experienced, but their track record and reputation do not support that opinion.
The lawyers with LEWIS & DICKSTEIN, P.L.L.C. are well known for our successful representation of clients with felony and misdemeanor charges in Livingston County. We will do everything possible to achieve a dismissal of the charges or, if that is not possible, get the best possible outcome. We can frequently help a client in Livingston County avoid jail or prison even when other lawyers believe incarceration is unavoidable. If you are looking for the best Livingston County criminal lawyer for you, please call us at (248) 263-6800 for a free consultation, and we will do everything possible to find a way to help you or fill out a Request for Assistance Form, and we will promptly contact you. We are NOT afraid to win!