Objects Hanging from the Rearview Mirror are Illegal in Michigan
Many people hang an object, like an air-freshener or trinket, from the rearview mirror of their vehicle. Little to do they know that that object gives the police the right to issue a ticket.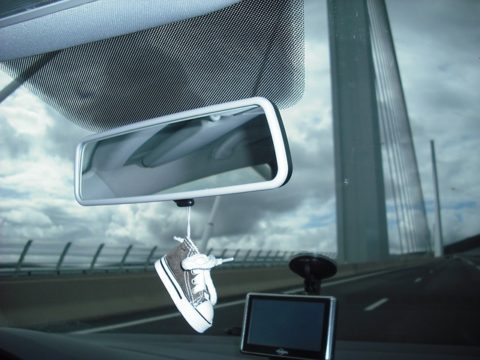 Traffic Stop for Obstructed View
It is that time of year to show the world that you have graduated from high school by proudly displaying the tassel on your graduation cap from your rearview mirror. A recent law upheld by the Michigan Court of Appeals may have you thinking twice about doing so. The Michigan law on obstructed view bans not only dangling objects that obstruct the driver's vision but also tinted windows. If you decide to display your tassel, you may find yourself in need of a Michigan Criminal Defense Attorney. Many police officers and prosecutors believe that hanging an object from your rearview mirror in Michigan is illegal.
Recently a Farmington Hills Police Officer pulled over a Novi man for obstructed view by having an air freshener hanging from his review mirror. The officer noticed the driver throw something out of the window and then observed a syringe on the ground next to the car. The man was subsequently charged with possession of heroin. The court had dismissed the charge stating that the search was based on bad law. The prosecutor appealed, and the court of appeals reversed the circuit court Judge's decision. The prosecutor will now be perusing the criminal charges against the man.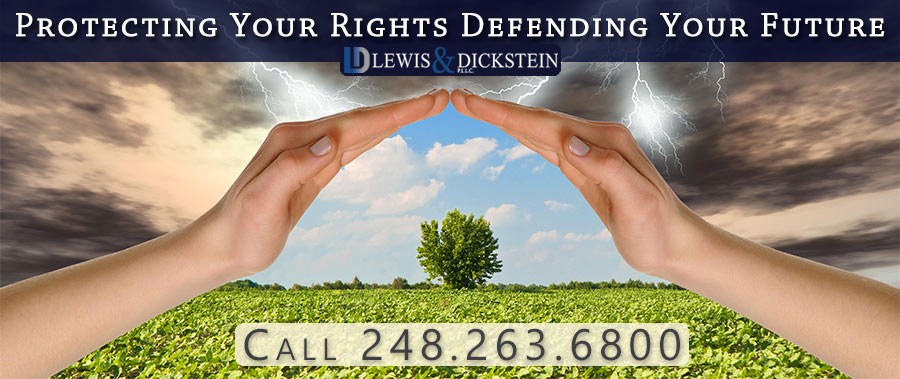 Nationally Recognized Michigan Criminal Defense
If you find yourself being charged with an obstructed view and you would like a free consultation with a Michigan criminal defense lawyer who is nationally recognized and dedicated to the passionate, fearless, and tireless defense of those charged with State and Federal misdemeanor and felony offenses, please call LEWIS & DICKSTEIN, P.L.L.C. We look forward to hearing from you; we have the best Michigan criminal defense team that will fight for you every step of the way.
Call us today at (248) 263-6800 for a free consultation or complete a Request for Assistance Form. We will contact you promptly and find a way to help you.
We will find a way to help you and, most importantly,
we are not afraid to win!