Immigration Issues from Criminal Charges
Immigrants, those with Green Cards or Visas, may face dire consequences if convicted of a felony or misdemeanor criminal offense. Without an experienced, retained criminal defense lawyer, the only plea you should agree to is "Not Guilty!"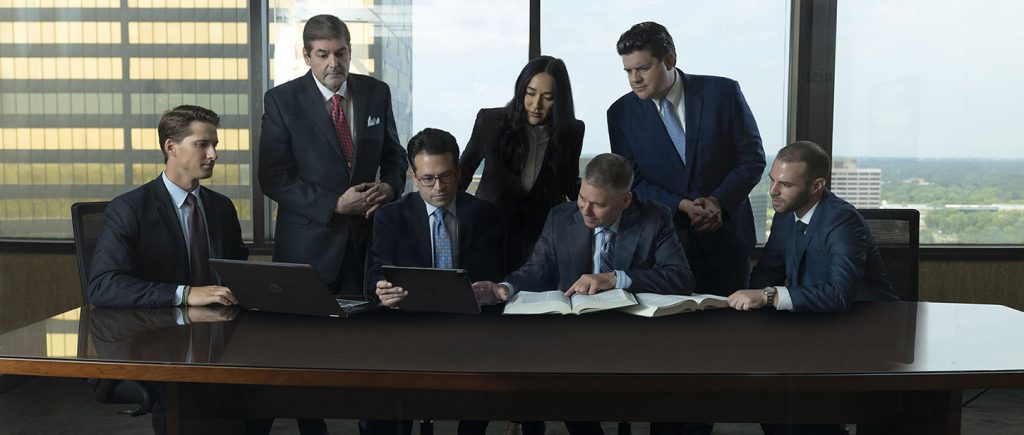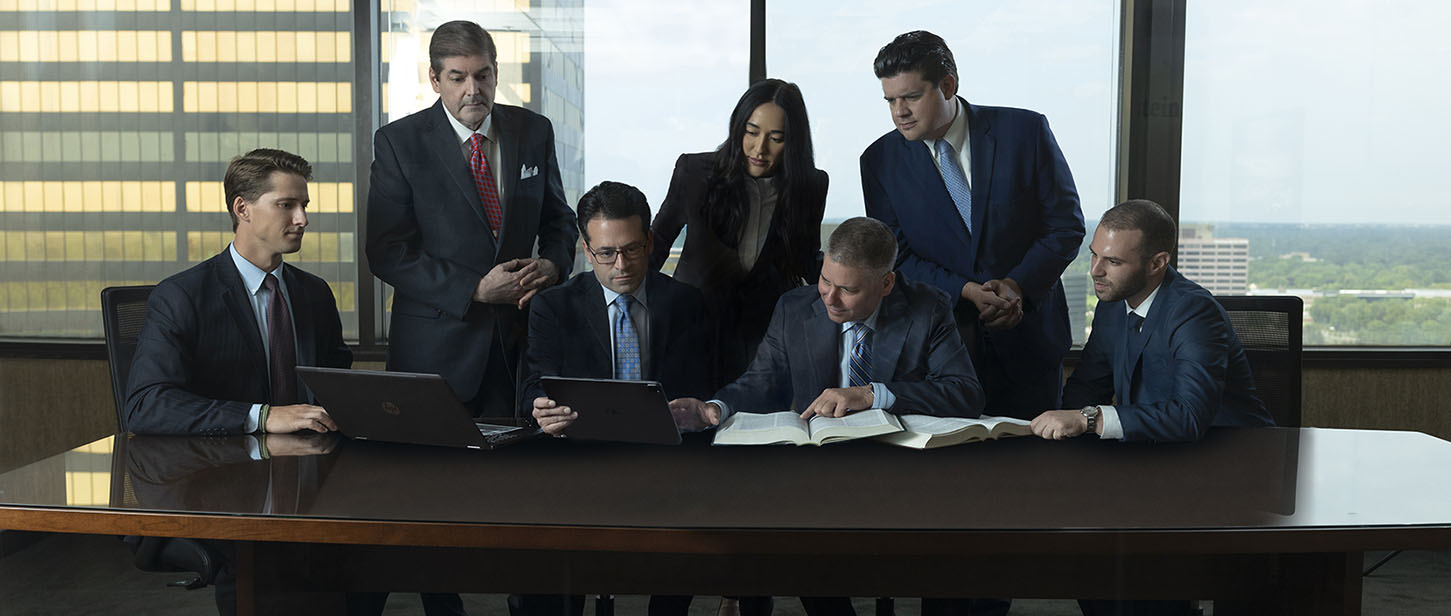 Factors that Impact Possible Deportation
The odds of facing deportation depend on several factors, including the circumstances of the offense and the individual person's characteristics. The alien's status, age, length of time in the United States, manner of entry into the country, if the alien has a citizen spouse or children, and the nature of the conviction are among several factors that could impact potential immigration issues from criminal charges. Immigration consequences can include deportation, the inability to re-enter the United States, or the ability to become a US citizen or permanent resident.
Crimes that are considered "Crimes of Moral Turpitude" (CMT) can be more likely to result in deportation or an inability to obtain citizenship or a green card. A person who faces deportation for a CMT, in limited circumstances, may be able to raise a defense to deportation and request a waiver to stay in the United States.
In most federal courts, a conviction for any offense listed as an "aggravated felony" is grounds for deportation. There are a multitude of "aggravated felony" offenses under immigration law.
A Green Card Holder May Still be Deported
Someone who has been granted permission to permanently live in the United States is called a permanent resident. Permanent residents are given "green cards," which are photo IDs proving their lawful status. A green card holder may be deported if they are convicted of a drug or gun charge, domestic violence, stalking, child abuse or neglect, or a crime of violence (murder, rape, theft, or burglary). If the immigrant has been in the United States for less than 5 years, they may be deportable if convicted of a crime involving fraud, money laundering, bad check, or a similar offense if the potential sentence is one year or more, regardless of the actual sentence.
Any individual without a green card, e.g., not a permanent resident, faces deportation for a broader range of convictions. For example, someone who is not a permanent resident faces the possibility of deportation if they are convicted of a drug or gun offense, fraud, money laundering, bad check, other financial fraud type crime, domestic violence, stalking, child abuse, or neglect, or a crime of violence like murder, rape, or burglary. These offenses are potentially deportable regardless of how long the individual has lived lawfully in the United States. Deportation is just of the possible immigration issues from criminal charges.

The Defense of an Immigrant in Criminal Court
Representation of a defendant who is not a United States citizen takes special skill, knowledge, and dedication. If a person is deported, they may be unable to complete college, may be separated from family members who remain in the United States, may lose employment, may lose access to necessary medical care, or may face returning to a country that is unwelcoming or unfamiliar.
Because the stakes are so high, a defense attorney must be tenacious and committed to doing everything possible to prevent their client from being convicted of a deportable offense. In addition to considering immigration consequences, the lawyer must also fight for the client to avoid jail time.
A crafty, tenacious, and experienced defense lawyer is an immigrant's best hope of finding a resolution to a case that does not result in deportation or other immigration consequences. For example, if an alien is charged with a deportable offense, the defense attorney may be able to negotiate a plea bargain where the conviction is for a lesser offense that is less likely to trigger deportation or complications with a future application for citizenship or permanent residency status.
Delayed Sentences, Pleas Under Advisement, Youthful Offender Programs
General practice or inexperienced defense attorneys may not thoroughly understand the immigration consequences following a misdemeanor or felony conviction. Many laws in Michigan can be used to prevent a criminal conviction, even if a defendant is found to be guilty, put in jail, or sentenced to a term of probation. Although a case may be dismissed under these circumstances, a federal court will still consider the matter a criminal conviction for immigration purposes. A person charged with a crime, who is not a United States citizen, should never agree to be represented by an attorney that does not have extensive experience representing clients under similar circumstances.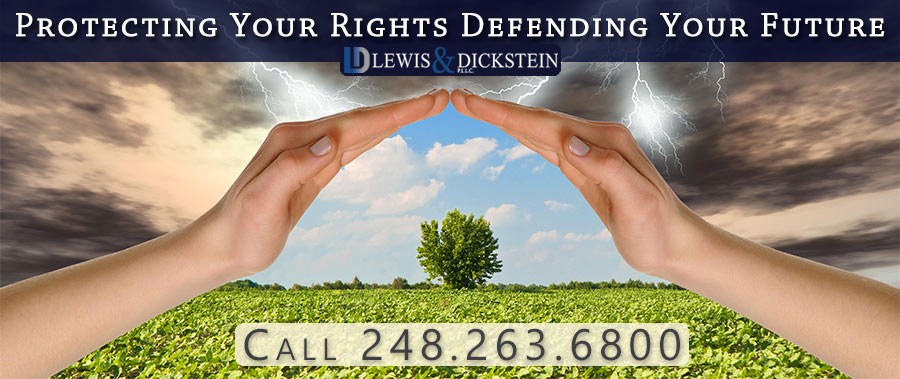 Experienced Attorneys Representing Immigrants and Other Non-US Citizens and Familiar with Immigration Issues from Criminal Charges
The Defense Team with LEWIS & DICKSTEIN, P.L.L.C. has decades of experience successfully representing clients who are not citizens of the United States. We have a thorough understanding of potential immigration consequences, and we routinely associate and collaborate with lawyers who are experts in immigration law. If you or a loved one is facing the possibility of a criminal conviction and deportation, it is essential that you hire the best lawyer possible. We will provide you with an informative, free consultation if you call us. When it seems like there is no hope, we will find a way to help!
Call us today at (248) 263-6800 for a free consultation or complete a Request for Assistance Form. We will contact you promptly and find a way to help you.
We will find a way to help you and, most importantly,
we are not afraid to win!

List of Deportable Offenses – Immigration Issues from Criminal Charges
Accessory After the Fact (to a deportable crime)
Accomplice/Aiding & Abetting (a deportable crime)
Arson of a Dwelling House
Arson of Real Property
Arson of Personal Property
Arson of Insured Property
Arson – Preparation to Burn
Assaulting, Resisting or Obstructing Police Officers
Assault & Battery (simple)
Assault (aggravated)
Assault-Felonious (Assault with a Dangerous Weapon)
Assault with Intent to Rob and Steal While Being Armed
Assault with Intent to Rob and Steal Being Unarmed
Assault with Intent to Do Great Bodily Harm
Assault with Intent to Murder
Domestic Assault or Domestic Violence
Assault on Prison/Jail Employee
Assault with Intent to Maim
Assault with Intent to Commit a Felony
Attempt (to commit a deportable offense)
Breaking and Entering
Carjacking
Carrying a Concealed Weapon (CCW)
Carrying a Dangerous Weapon with Unlawful Intent
Child Abuse (1st degree)
Child Abuse (2nd degree)
Child Abuse (3rd degree)
Child Abuse (4th degree)
Child Support – Felony Non-Support
Conspiracy (Generally)
Controlled Substance Obtained by Fraud
Criminal Sexual Conduct (1st degree)
Criminal Sexual Conduct (2nd degree)
Criminal Sexual Conduct (3rd degree)
Criminal Sexual Conduct (4th degree)
Domestic Violence, 3rd offense
Drug House, Keeping
Embezzlement (all offenses)
Entering Without Breaking
Entering Without Permission
Escape from Jail
Escape from Prison
Escape from Jail/Prison with Violence
Ethnic Intimidation
Failing to Register, Sex Offender
False Report of a Felony
False Pretenses
Felon in Possession of a Firearm
Felonious driving
Financial Transaction Device (credit card), Illegal Use
Financial Transaction Device (credit card), Possessing Without Consent
Firearm Felony
Fleeing/Eluding, 3rd degree (Vehicle Code)
Fleeing/Eluding, 4th degree (Vehicle Code)
Fleeing/eluding, 3rd degree (Penal Code)
Forgery
Fraudulent Access (computer specific)
Fraud, retail (1st degree)
Fraud, welfare ( >$500, by failure to inform)
Gross indecency
Home invasion (1st degree)
Home invasion (2nd degree)
Home invasion (3rd degree)
Incitement to Riot
Indecent exposure
Installing device to eavesdrop
Internet stalking
Involuntary manslaughter
Kidnapping
Larceny by conversion
Larceny in a building
Larceny from a person
Larceny from motor vehicle
Malicious destruction of property
Malicious threats to extort money
Manslaughter with a Motor Vehicle
Manufacturing, possessing, transferring an eavesdropping device
Misconduct in office
Murder (1st degree)
Murder (2nd degree)
Negligent homicide
No Account Checks
Non-sufficient Fund Checks
Obstruction of Justice
OWI / OUIL / DUI
Parental Discipline
Perjury Committed in Courts
Perjury Committed on an Oath
Possession of controlled substance, cocaine/narcotic, <25g
PCS with intent to deliver, cocaine/narcotic, <50g
Possession of Burglar's Tools
Possession of methamphetamines
Possession w/intent to deliver, marijuana <5 kilos
Receiving and Concealing Stolen Property
Robbery Armed
Robbery Unarmed
Stalking / Aggravated Stalking
Three Non-Sufficient Fund Checks Within 10 Days
Unauthorized Access of a Computer
Unlawful Assembly for the Purpose of a Riot
Unlawful driving away of an automobile (UDAA)
Unlawful Use of an Automobile
Using a Computer to Commit a Crime
Using the Internet to Commit a Crime Against a Minor
Using a Computer to Commit an Explosive Violation
Uttering and Publishing a Forged Check or Instrument
Voluntary Manslaughter
Welfare Fraud