Criminal Defense Attorneys for the 52-3 District Court in Rochester Hills
The Leading Criminal Defense Law Firm Defending Clients on Auburn Hills Felony and Misdemeanor Charges in the 52-3 District Court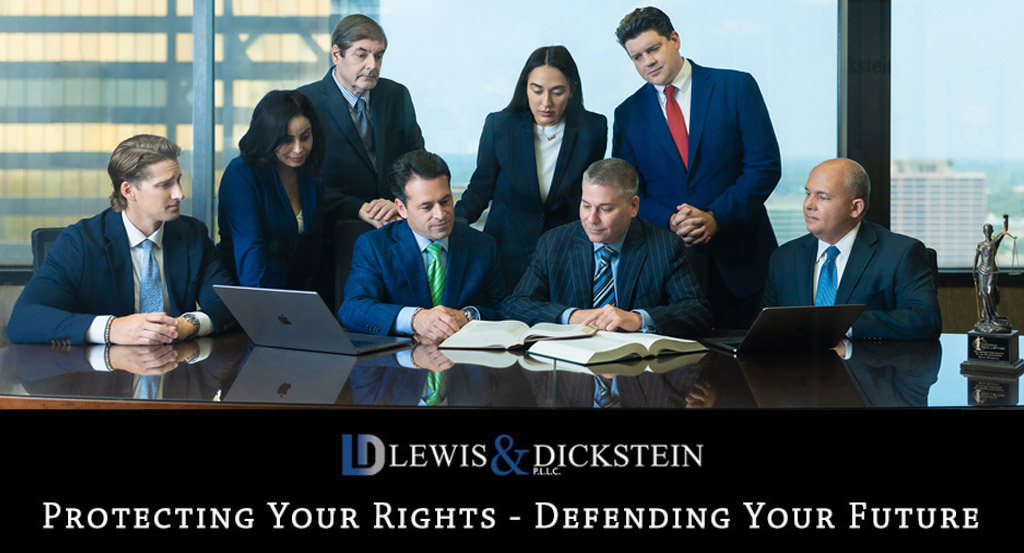 Nationally Recognized Criminal Defense Lawyers
The Auburn Hills Criminal Defense Attorneys with LEWIS & DICKSTEIN, P.L.L.C. have routinely defended clients in the 52-3 District Court with outstanding results. Our firm has been providing quality representation to individuals for decades in this court. If you are looking for an attorney that will aggressively advocate for you in a court where the judges are branded throughout Oakland County as arduous and firm with their rulings, then look no further than LEWIS & DICKSTEIN, P.L.L.C.
The 52-3 District Court serves Addison Township, Auburn Hills, Lake Angelus, Oakland Township, Orion Township, Oxford Township, Rochester, Rochester Hills, Village of Lake Orion, Village of Leonard, and Village of Oxford. Auburn Hills is an especially active community with multiple parks and recreation sites along with many educational institutions like Oakland University, Oakland Community College, Baker College, and Western Michigan University Thomas M. Cooley Law School. These cities, townships, recreation sites, and colleges equate to an active courthouse with a high population of cases. If you receive a misdemeanor or felony charge in one of the above-listed locations, then your court case will be heard in front of any one of the three judges in the 52-3 District Court.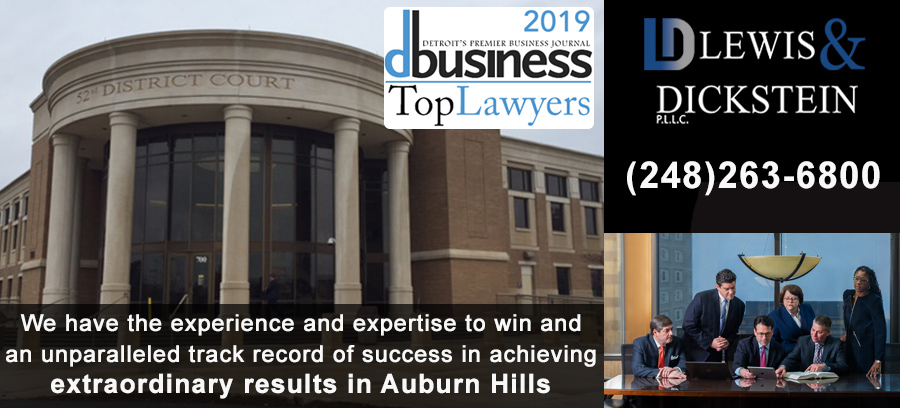 Protect Your Freedom Before It's Too Late
Time is of the essence. When you are facing a possible conviction or jail time in this court, it is imperative to hire a professional legal strategist to protect you right away. This court has a reputation for extensive and inflexible conditions, jail time, and hefty fines. Judges Julie Nicholson, Nancy Carniak, and Lisa Asadoorian are some of the most challenging judges in Oakland County and have earned that reputation because they have dispensed tough punishments for years. The best way to avoid a serious conviction, a criminal record, and jail time, is to hire a criminal defense attorney from the LEWIS & DICKSTEIN, P.L.L.C. law firm.
Having a Criminal Record Will Hurt Your Future
A felony or misdemeanor conviction will follow you for many years. For example, when an employer runs a background check, the conviction will appear and could affect whether or not you are a viable candidate for the job. Should you apply for student loans, you must disclose your conviction, which could disqualify you for funding. If you seek a professional license to enhance your career and skill set, the conviction could make you ineligible.
Types of Offenses Regularly and Successfully Defended in Auburn Hills
Below are a few of the types of criminal charges we defend in the Auburn Hills District Court. LEWIS & DICKSTEIN, P.L.L.C. handles many more types of charges. If you want to inquire about something other than what is listed below, give us a call. We are here for you.
Misdemeanors
Felonies
Domestic Violence
OWI/DUI
Retail Fraud
Violation of Probation
Expungements
Assault and Battery
Drug Possession
Larceny
Count on Us to Protect Your Future
The only way to protect your future is with an attorney with an unparalleled track record for success in this court. The criminal defense team at LEWIS & DICKSTEIN, P.L.L.C. are tenacious and zealous advocates that will work tirelessly on your behalf. Our attorneys will continue fighting for you until they achieve the best possible outcome for your future. When you stand before a judge in the 52-3 District Court with one of our LEWIS & DICKSTEIN, P.L.L.C. criminal defense attorneys, it will show that you take your defense and future seriously.

Don't Be Fooled by Bargain Lawyers
The Internet has hundreds of bargain lawyers that offer false promises. Some of these lawyers even practice multiple areas of law. The attorneys at LEWIS & DICKSTEIN, P.L.L.C. focus solely on criminal law. This provides an edge to our criminal defense attorneys because our attorneys are educated and trained strictly in the practice of criminal law. Do not be fooled by attorneys that claim they can do everything. This should be a red flag – no one is a specialist at everything. In our firm, we are specialists in the art of criminal defense. That is all we have done for multiple decades. LEWIS & DICKSTEIN, P.L.L.C. is recognized and respected by the judges at 52-3 District Court. They have observed our methods of representing clients and know that we will not stop until we are certain your future remains protected.
Teamwork Approach
Our firm is unique because hiring one attorney is the same as hiring an entire team of advocates that work for you. The LEWIS & DICKSTEIN, P.L.L.C. team consists of highly recognized award-winning attorneys and experienced paralegals. The team approach ensures that your case will receive the attention that it deserves. Our firm understands that your future must be protected at all costs. We are available to you and will always treat you professionally and respectfully.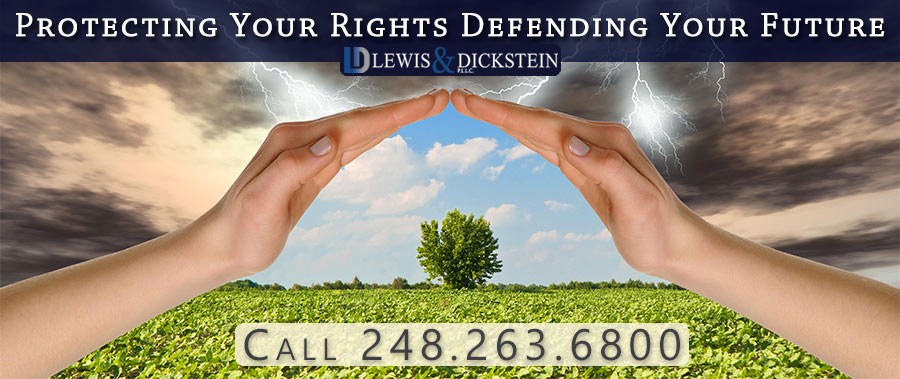 Accomplished Auburn Hills Criminal Defense Attorney For The 52-3 District Court
If you have received a charge in the 52-3 District Court, contact LEWIS & DICKSTEIN, P.L.L.C. immediately. We would like to hear about your situation and discuss with you the best way for you to proceed. Our dedicated and fearless defense lawyers have been successfully defending clients in the 52-3 District Court for decades.
Call us today at (248) 263-6800 for a free consultation or complete an online Request for Assistance Form. We will contact you promptly and find a way to help you.
We will find a way to help you and, most importantly,
we are not afraid to win!