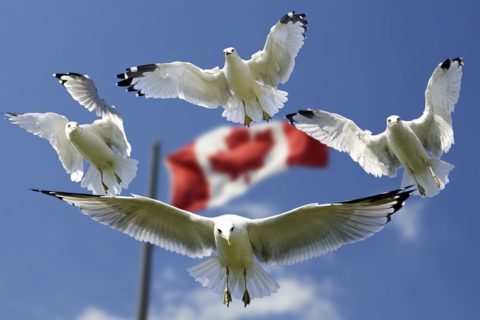 There is great news for Americans who have been convicted of first offense drunk driving, OWI, DUI or other impaired driving offenses, Canada has started to relax the entry restrictions that have been in place for years.
The relaxed restrictions will now allow hunters, anglers and other tourists into Canada even when officials discover a single DWI or other misdemeanor on their records. The new, updated entry restrictions won't apply to those with multiple convictions, more serious offenses or felony convictions. The same entry restrictions will apply at the bridge and tunnel into Canada from Detroit in Wayne County and the bridge through St. Clair County.
The new changes in entry restrictions are probably due to the Canadian tourism industry officials who argued that the tightened border restrictions resulted in the loss of millions of dollars in revenue from American tourists who have minor criminal records. The Canadian tourism industry's continued pressure on their government that led Citizenship and Immigration Canada (CIC) to develop the new policy. Residents of those counties close to Canada from Oakland County, Wayne County, Macomb County can now enter Canada by following a simple, streamlined procedure.
Under the new rules, people with one minor conviction (general for a misdemeanor) can readily get a free Temporary Resident Permit (TRP) to enter Canada. Previously, obtaining that permit was a lengthy, costly process.
If you or someone you care about has a Minor Criminal Record, call us today at (248) 263-6800 or complete a Request for Assistance Form and an experienced lawyer will promptly contact you with more information.