A Convicted Felon Can Transfer or Sell Their Firearms
United States Supreme Court has allowed a convicted felon to ask government to transfer their firearms to an independent third party or to a dealer for sale on open market.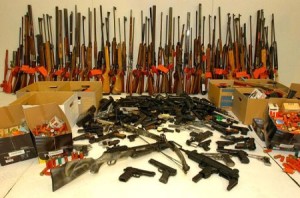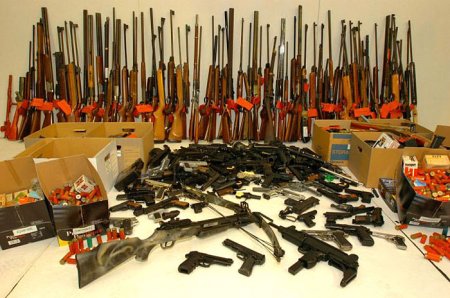 When a person is facing felony charges, police will remove any firearms from that person's possession. After conviction, the return of the firearms is impossible because the law does not allow a convicted felon to possess a firearm. However, on May 18, 2015, the United States Supreme Court changed that by a unanimous decision in Henderson v United States. The United States Supreme Court unanimously decided that a convicted felon can ask the government to transfer ownership of their firearms in the possession of the government to an independent third party or dealer to sell the weapons on the open market.  So, the government, upon request of the defendant, must take whatever action necessary so that a convicted felon can sell or transfer firearms. The only restriction is the transfer must be made to an independent third party and the sale must be accomplished by a dealer. The decision is unclear as to whether it only applies to felons convicted of crimes that did not involve a firearm.
Criminal Defense Attorneys That Have Been Able to Assist a Convicted Felon With The Return of Firearms to Sell or Transfer Ownership Before Henderson.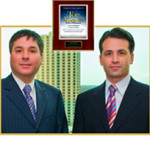 The attorneys at LEWIS & DICKSTEIN, P.L.L.C. have been able to convince the government to allow a convicted felon's firearms to be transferred to independent third parties or gun dealers for years. Our attorneys strongly disagree with allowing the government to possess our client's weapons and financially benefit from them. We take great pride in being ahead of the game by being able to accomplish what is now allowed by the Henderson decision – before the Henderson decision. If you are facing any type of a criminal charge, please contact the law firm of LEWIS & DICKSTEIN, P.L.L.C. for help. Our firm offers cutting edge and top notch representation. Our attorneys are imaginative, creative and open minded. We are ahead of the curve and ahead of the game. You want a law firm that thinks "outside the box" to give you the best defense available and that you deserve. Call us for a free consultation at (248) 263-6800 or complete a Request for Assistance Form and one of our award winning attorneys will call you. We look forward to hearing from you and being of help.
"We Are Not Afraid To Win"
LEWIS & DICKSTEIN, P.L.L.C.