Attorneys Defending Charges of Trespassing and Entering Restricted Areas of the Detroit Metropolitan Airport
Michigan's premier airport defense firm. We provide cutting-edge, experienced defense to offenses allegedly committed at Metropolitan Airport by residents and out-of-state travelers.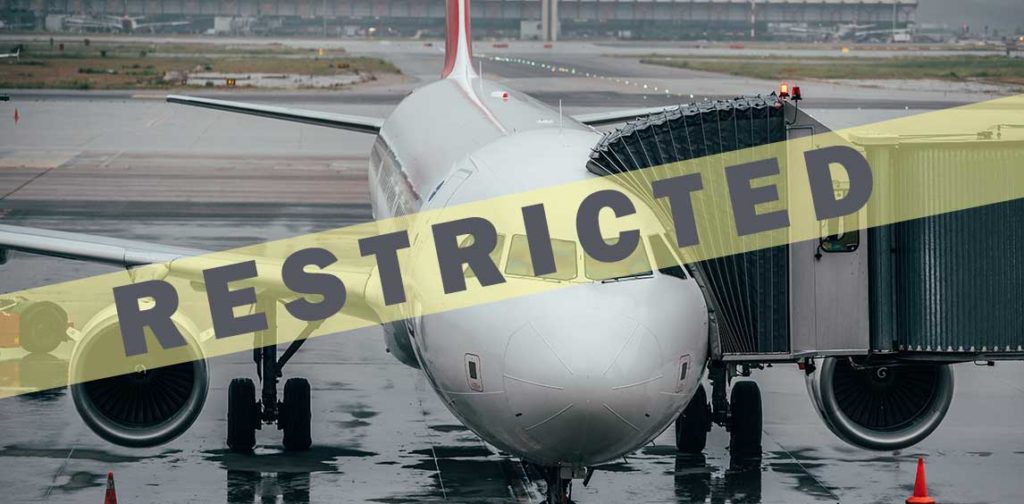 Airports are always on high alert, and law enforcement is quick to bring charges.
The airport encompasses several designated areas with differing levels of security and differing rules. A defense attorney defends clients accused of trespassing by entering restricted areas, called "Security Sensitive Areas," of the airport, such as:
Air Operations Area: areas used for landing, takeoff, movement of planes, hangar areas, and parking aprons.
Secured Area: areas where access is controlled by fencing, gates, signs, guards, or devices.
Sterile Area: public areas where the inspection of persons and property controls access.
Security Identification Display Area: areas where airport identification badges must be displayed at all times. Secured areas are included in this heading.
Restricted Area: areas of the airport designated not generally open to the public, unless authorization has been granted to enter.
Defending Entering Restricted Area Charges
There are employees at the airport whose only job is to ensure no visitor goes anywhere they shouldn't. As you may imagine, these individuals are on high alert and looking for individuals who may be a danger to others. Although airport employees must protect airport passengers, they often misconstrue innocent or inadvertent actions and assume criminal intent. People make mistakes, and honest mistakes should not result in jail. As you may imagine, most people arrested under these circumstances claim they were unaware of the restricted designation or were lost or misdirected. It takes an experienced, credible Metro Airport defense lawyer to convince a prosecutor of their client's innocence.
In those cases where someone consciously decides to go to a restricted airport location, an experienced lawyer will be necessary to help keep you from a jail sentence. The reason for the intrusion into restricted space can make the difference between misdemeanor and felony charges.
Penalties for violating the airport ordinance
The airport ordinance rules are similar to the Michigan laws against trespassing. The standard trespassing law in Michigan says that a person may not enter the lands owned by another without permission. The penalty for trespassing on private property is 30 days in jail. The penalty for entering restricted areas at the airport is much more significant, 90 days, up to 2 years of probation, and $500.00, because the law considers any security violation at the airport to be severe, as it should. In addition to possible jail and fines, the airport authority might bar the person from entering the airport in the future.
With all the stress and distractions at the airport, people sometimes wander into a restricted area without noticing "stay out" signs. An experienced airport defense attorney knows how to argue this fact to the prosecutor and judge.

Out-of-state travelers entering restricted areas.
In addition to the potential jail, fines, costs, and potentially being banned from using the airport again, returning to Romulus, Michigan, to answer charges if you live in another state is also a heavy burden. Most people realize that you cannot simply ignore a misdemeanor charge. If unaddressed in court, it will never go away and eventually result in a warrant for your arrest for failure to appear in court. The next time you check in at the airport, you will be arrested and taken to jail. You will miss your flight, lose the money for your ticket, and face some time in jail until the court arraigns you on the warrant—quite a nightmare. In many cases, the Defense Team with LEWIS & DICKSTEIN, P.L.L.C. has convinced the prosecutor and the court to waive the requirement that the client personally appears in court. We have resolved cases without the client ever returning to Michigan in these cases.
Even though entering restricted areas of the airport is serious, there is hope!
Astute criminal defense lawyers with expertise in defending airport cases know the best defenses and how to argue them. We also know that you might not have to come back to Michigan to address and dispose of the charges. Believe it or not, some defense attorneys are unaware, and many clients have needlessly traveled back to Michigan. Unless you created a very significant security alert and response, your attorney should be able to spare you a return trip to Michigan and maybe even prevent a conviction from staying on your record.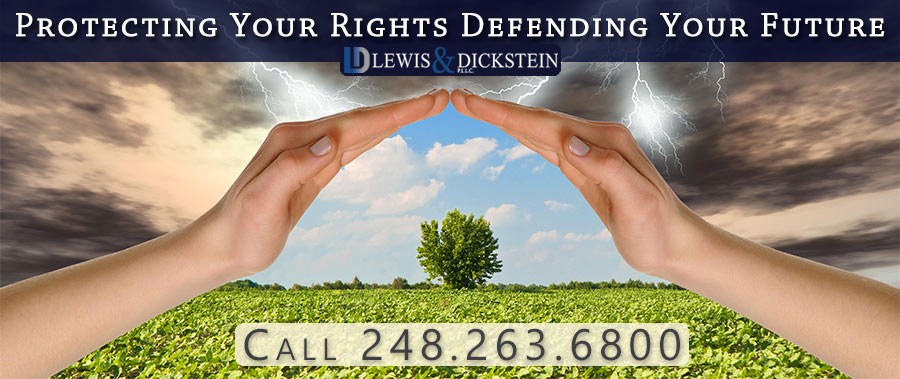 LEWIS & DICKSTEIN, P.L.L.C. – Airport Security Defense Firm
The dedicated, experienced, and zealous defense attorneys at LEWIS & DICKSTEIN, P.L.L.C. have successfully represented thousands of clients on felony and misdemeanor charges throughout Michigan, including Entering into a Restricted Area at Detroit Metropolitan Airport. We are well-respected by airport prosecutors and the judges in the 34th District Court in Romulus, Michigan. We have a well-earned reputation for providing the highest quality defense and aggressive representation, while showing empathy and care for each client.
Call us today at (248) 263-6800 for a free consultation or complete an online Request for Assistance Form. We will contact you promptly and find a way to help you.
We will find a way to help you and, most importantly,
we are not afraid to win!