Detroit Airport Criminal Defense Attorney
For many reasons, alleged crimes are routinely prosecuted based on complaints made by airport personal and local law enforcement. It takes a uniquely qualified and experienced defense lawyer to successfully defend a client on airport crimes and traffic charges, and obtain the best possible result.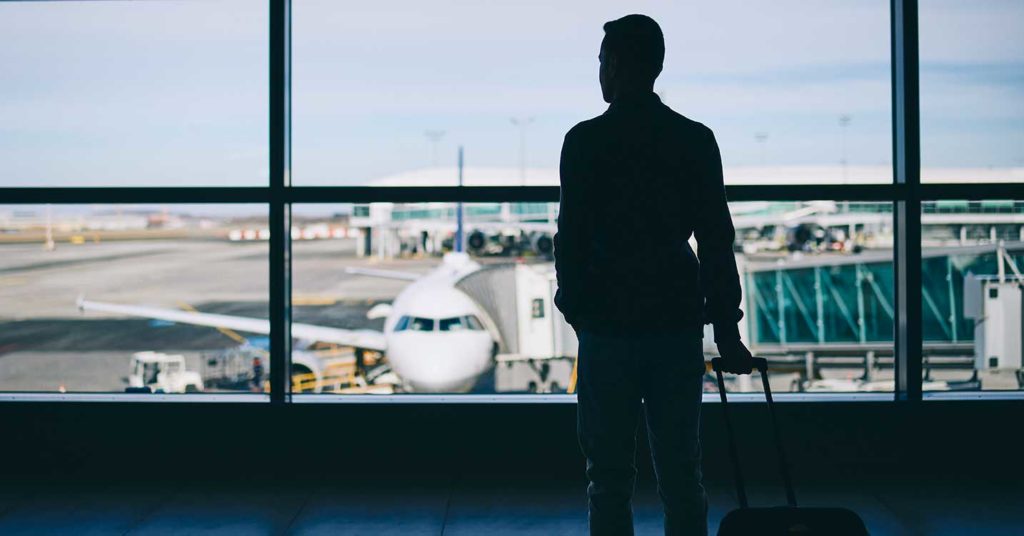 Special Airport Crimes Prosecutor
So many felony and misdemeanor charges are filed based on incidents at the airport, a specially assigned prosecutor handles many of these cases. For a myriad of reasons, alleged criminal activity at Detroit Metro Airport is prosecuted zealously and aggressively. Although a multitude of these crimes are seemingly common in many courts, such as
retail fraud
, disorderly conduct,
entering restricted areas/trespassing
,
drug offenses
and
weapons possession
, they are often not prosecuted in the same way. The special airport prosecutor can also bring charges for less familiar offenses, ones that are unique to the airport, like divulging secret information, entering into a secured area, failing to follow an order of airport police, and making fraudulent statements or representation to airline employees.
Penalties for Airport Crimes and Traffic Offenses
A
conviction for a crime at Detroit Metropolitan Airport
can have many direct and indirect consequences. In addition to the possibility of jail or prison, fines, costs, and probation, a court can order a defendant to attend therapy and educational classes, to perform community service, to not travel on public transportation, to not enter the airport for a period of time, and much more. Some of the indirect consequences of a felony or misdemeanor conviction. Loss of employment, inability to get a promotion, loss of a professional license, inability to own or possess a firearm, loss of the right to vote, impaired credit, and damaged reputation are various forms of indirect or collateral consequences.
Out-of-State Travelers
In many cases, a person
charged with a crime at Detroit Metro Airport
is an out of state resident, such as business travelers, people coming into town to visit family, and those on vacation. Attorneys who regularly practice in the 34
th
District Court and handle these cases know that there are often ways to resolve these cases without the client ever having to personally appear in court. Although there are cases where a personal appearance is necessary, traveling back to Michigan can often be avoided. Delay can result in a warrant being issued and possible arrest and extradition back to Wayne County, Michigan for prosecution.
Hiring an Experienced, Successful Defense Lawyer
The need to hire a very good lawyer promptly is necessary because the stakes are high. Representation by a discount or bargain lawyer often results in an outcome that is far more expensive, in terms of money and stress, than going with someone who is well qualified and highly effective. Don't trust your fate to the lowest bidder and make sure that the lawyer you hire will do whatever is necessary to make sure your case is resolved efficiently and in your favor.
Why hire an attorney with years of experience and a track record of successful representation?
When a special prosecutor is assigned to prosecute defendants to the fullest extent of the law, it takes a well known and respected criminal defense lawyer to provide a persuasive and credible defense. Often times, the only thing standing between the defendant and jail is a lawyer fighting for his or her freedom. The Detroit Metropolitan Airport defense lawyers with LEWIS & DICKSTEIN, P.L.L.C. have decades of experience and an
unparalleled track record for winning in court and achieving extraordinary results for their clients
. When there is no room for errors and false promises, and positive results are expected, our team is ready, willing, and able to help you. Call us today at (248) 263-6800 or kindly complete a
Request for Assistance Form
and we will promptly contact you.