New Michigan Medical Marijuana Case from the Michigan Supreme Court Regarding Section 8 Defense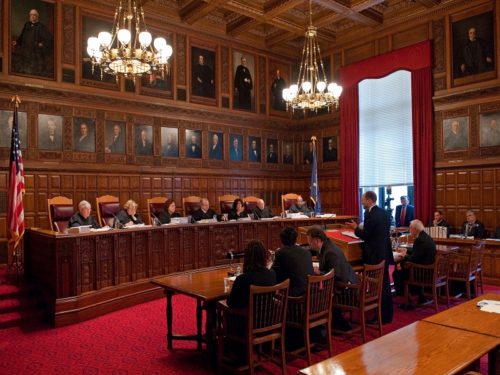 The Charges
Ryan M. Bylsma, a registered primary caregiver under the Michigan Medical Marihuana Act (MMMA) was charged with manufacturing marijuana in violation of MCL 333.7401(1) and (2)(d).
The Issue
Mr. Bylsma moved to dismiss the charge, asserting that as the registered primary caregiver of two registered qualifying patients, he was allowed to possess 24 marijuana plants and that the remainder of the 88 plants seized by the police from his leased unit in a building belonged to other registered primary caregivers and registered qualifying patients whom defendant had offered to assist in growing and cultivating the plants.
Lower Court Ruling
The circuit court judge denied the motion, holding that the MMMA contains the strict requirement that each set of 12 plants permitted under the MMMA to meet the needs of a specific qualifying patient must be kept in an enclosed, locked facility that can only be accessed by one person, that defendant had failed to comply with that requirement, and that defendant was therefore not entitled to invoke either the immunity provided by § 4(b) of the MMMA, MCL 333.26424(b) , or the affirmative defense contained in § 8 of the MMMA, MCL 333.26428.
Court of Appeals: Affirmed
The appeals court ruled that defendant was not entitled to § 4 immunity because the MMMA did not authorize him to possess the marijuana plants that were being grown and cultivated for registered qualifying patients whom he was not connected to through the Michigan Department of Community Health (MDCH) registration process and that his failure to meet the requirements of § 4 immunity made him ineligible to raise the § 8 defense.
Michigan Supreme Court: Reversed
In a unanimous decision, the Court of Appeals and the Circuit Court were REVERSED.
The Ruling
Immunity under Section 4 is available if the primary caregiver possesses 12 or less marijuana plants for each qualifying patient he or she is connected to through the registration process. A Section 8 defense can be established however even if a Section 4 defense is not available. If a defendant establishes a defense under Section 8 and none of the circumstances in Section 7(b) exists, the defendant is entited to DISMISSAL of the criminal charges.
If you still have questions for a Michigan criminal defense attorney, feel free to call LEWIS & DICKSTEIN, P.L.L.C. for a free consultation
and confidential case evaluation. Please call us at (248) 263-6800 or complete a Request for Assistance Form and a highly experienced criminal defense lawyer will promptly contact you.