New Law May Allow You to Drive Again
Michigan is a big state without much public transportation. Not being able to drive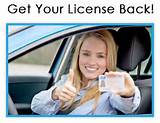 can have a catastrophic effect on your ability to work. If you have had your Michigan driver's license revoked because of a DUI and want to drive again, you first need to go before a Driver's License Appeals Division (DLAD) hearing officer. The process is a complicated one and it is important to hire a lawyer who can guide you through it.
For those who have been denied relief by a DLAD hearing officer, the state government recently passed a new law providing a possible solution.
Judges Have a New Way to Help You Get to Work
Until August 15th of this year, your only recourse following a failed DLAD hearing was to go before a circuit court judge and request full reinstatement of your driving privileges. Beginning on August 15th, 2016, circuit court judges have the option to grant restricted driving privileges following a denial by a DLAD hearing officer. What this means is that, though you may have been denied at your appeal, judges now have more power to get you back on the road. You will need to have an ignition interlock device installed on your car for at least a year and maintain no-fault insurance but you will be able to drive again!
Contact An Attorney Immediately
You only have a limited time after the DLAD denial to petition a circuit court judge so you must act quickly. The attorneys at Lewis & Dickstein, P.L.L.C. have decades of experience dealing with driving privilege restoration and they will take you through the process of getting your driver's license, and your life, back again.  Call us at (248) 263-6800 or complete a Request for Assistance Form and an experienced Driver's License Restoration Attorney will promptly contact you.