Michigan Victim's Rights Attorney
A Michigan Victim's Rights Attorney will Passionately and Aggressively Advocate for Your Rights as the Victim of a Crime.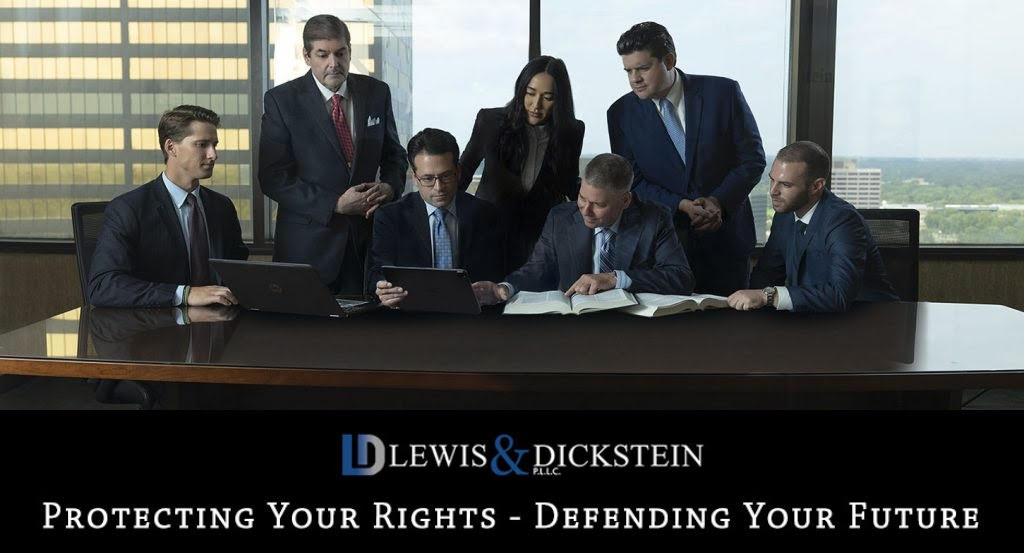 We will Ensure that Your Voice is Heard and your Rights are Protected.
If you've been victimized, the last thing you need is a hassle from the system that's supposed to get you justice. There are times when the system is going in one direction, and your interests or the best interest of your family or business is in another direction. In some cases, prosecutors and police officers handle a case so that the victim of the offense does not agree with or damages that person, their family, or their financial interests. The best way to have your voice heard is to be protected and represented by a Michigan Victim's Rights Attorney.
Crime victims have many rights, including the right to be treated with dignity and the right to restitution. But getting the full benefit of these rights can take more time and energy than the prosecution can provide. Also, there are cases where a highly influential defense lawyer can manipulate the system into catering to the defendant, and the victim's interests get overlooked. When the victim's rights are not protected, a Victim's Rights Attorney or a Victim Advocate is needed.
What is a Victim's Advocate?
A Michigan Victim's Rights Attorney knows the ins and outs of the criminal justice system and uses that knowledge on behalf of victims.
A victim's advocate can:
help a witness prepare to testify in court,
speak up for the victim at a sentencing hearing,
persuasively communicate the victim's wishes in a case to the prosecution or law enforcement
assist with the process of calculating and collecting restitution.
If you have been victimized by crime, our Michigan Victim's Right Attorney Advocates can help ensure that you are treated with dignity, get access to all the services you need, make sure your voice is heard, and get the compensation you deserve. Sometimes crime victims get lost in the system, even though it's not supposed to be that way. Prosecutors represent the "People of the State of Michigan" instead of individual "victims," and victims don't always have someone looking out for their best interests. A crime victim advocate is someone who advocates for the victim.
A crime victim advocate:
Makes sure the victim does not "fall through the cracks."
Educates the victim about the "victims' bill of rights."
Helps the victim figure out the court process and what is happening.
Helps the victim get restitution.
Speaks up for the victim in court at a sentencing hearing.
Makes sure the prosecutor is listening to the victim.
Makes sure the victim is protected from the defendant.
Makes sure the victim gets access to all available services.
Ensures the judge and prosecutor know of any physical, psychological, or emotional harm or trauma.
Advises the judge and prosecutor of the need for and extent of restitution.
Helps the victim make a recommendation for an appropriate sentence.
Things The Prosecutor Will Not Tell You
Even the most conscientious prosecutors will not tell you everything you need to know about your rights under the Crime Victim's Rights Act. For example, many of the victim's rights are only available upon request. The victim might not get the following information without a written request:
the arrest or pretrial release of the defendant,
a motion to revoke bond upon credible evidence of a direct or indirect threat,
notice of all scheduled court hearings and changes in the Court's schedule,
consultation with the prosecutor before jury selection and trial,
notice of the defendant's conviction(s),
notice of the right to make an oral or written impact statement at sentencing,
the contact information for a probation officer conducting a presentence investigation report,
the time and place of the sentencing proceeding,
notice if the defendant is placed in special alternative incarceration or a minimum security facility,
notice if the defendant files an appeal, a description of the appeal, and appellate outcome,
notification of an early discharge from probation,
notice if the defendant escapes from incarceration, and more.

What are the legal rights of the victim?
The Michigan Crime Victim's Rights Act is weak compared to the laws in other states. A victim has no power over the defendant's case and can be ignored by the prosecutor. For example, in Oakland County, Macomb County, and Wayne County, the prosecutors frequently take the position that the charges are not "brought" by the victim and the victim is "just a witness." They tell the victim what charges are pressed, which are dismissed, what plea bargains are offered, and what restitution is requested is their decision exclusively. The Victim's Rights Attorneys with LEWIS & DICKSTEIN, P.L.L.C. will aggressively advocate for our client's position to be honored and given due consideration. If the docket prosecutor does not listen to our client's request for dismissal, dropped charges, an aggressive prosecution, maximum or minimum penalty, or rehabilitative measures, we will move up the chain of command until we know our client's voice is heard loud and clear.
Domestic Violence Cases
We frequently consult with victims of domestic violence or domestic abuse. It is not uncommon for police to be "creative" when completing police reports and documenting victim and witness statements. Officers frequently claim they "have to make an arrest" and exaggerate to justify it. The complainant often does not want the prosecution to proceed and may believe. The victim may feel that dealing with conflict without court intervention is in the best interest of their relationship or their family. Although court or law enforcement intervention is indeed necessary and justified, it is equally true that there are many cases where an incident is isolated or highly unusual, or the allegations were made in anger and are not truthful. Prosecutors will generally refuse to listen to a domestic violence complainant when they ask for the case to be dismissed or seek therapy or probation instead of jail time. When we are hired on these sensitive cases to be a Michigan Victim's Rights Attorney, we will take the time to listen to our client and help find a feasible solution. We will ensure that the prosecution will hear our client's position and thoroughly understand any relevant individual circumstances.
Attorney Fees
We will take the time to represent you and advocate your position in and out of court. We charge a fair fee for our time; in many cases, we can set a flat or hourly fee (with a flat fee retainer). We will do everything possible to craft a fair price for you. You work hard for your money, and we know that if you take the time to hire retained counsel, you want to ensure that the firm you hire will work tirelessly and tenaciously on your behalf. The victim's rights attorneys with LEWIS & DICKSTEIN, P.L.L.C. will do precisely that.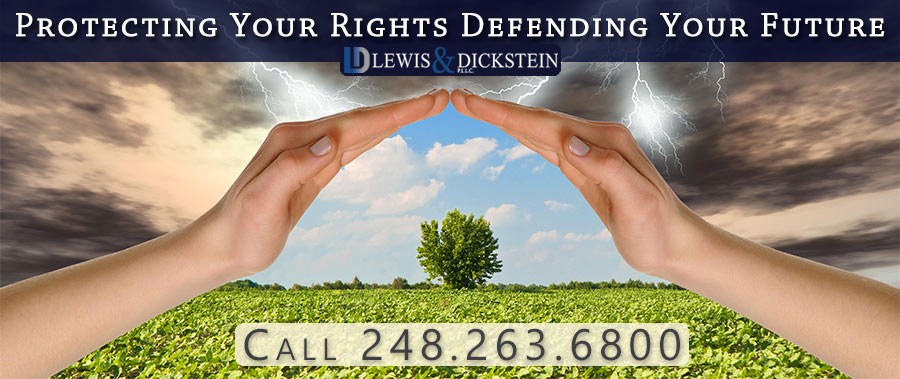 Our Victim's Rights Attorneys Can Help Make Sure You Are Heard
If you are the victim of a crime or listed as a complaining witness and are not being heard, you are being neglected, or you want your input to have more consideration by the prosecutor or the judge, please call our Victim's Rights Attorneys for a free consultation. If you hire LEWIS & DICKSTEIN, P.L.L.C. to advocate for you, we will take the steps necessary to help you and ensure that the judge and prosecutor hear and consider your concerns. We will not let you be ignored.
Call us today at (248) 263-6800 for a free consultation or complete a Request for Assistance Form. We will contact you promptly and find a way to help you.
We will find a way to help you and, most importantly,
we are not afraid to win!