New Michigan Penalties For Animal Neglect
In November, 2013, the Michigan Senate unanimously moved to toughen penalties for individuals who kill or torture animals and extend current rules against neglect or cruelty to breeders and pet shops.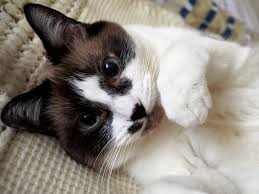 Senate Bills 285 and 286 would create three degrees of punishment for people who knowingly kill, mutilate or disfigure an animal.
3rd degree offenses would be punishable by up to 4 years in prison, along with a fine of up to $5,000 and up to 500 hours of community service.
2nd and 1st degree offenses, in which a person killed or tortured companion pet and/or intentionally committed the crime, would be punishable by up to 7 or 10 years respectively, along with fines.
Jill Fritz, the Michigan Director of the Humane Society of the United States testified in support of these bills point to research showing a link between animal abuse and other criminal behavior. She is quoted as saying, "Increasing these penalties will help address the clear danger that animal abusers pose to society at large".
The new legislation would also penalize breeders and pet shops for neglect or cruelty by increasing the maximum penalty of 4 years in prison allowed under current law.
It has also been reported that the Animal Legal Defense Fund has determined Michigan to be #3 out of all 50 states in the best laws to protect animals. Illinois and Oregon are #1 and 2. The ALDF cites Michigan's existing strengths as felony penalties for abuse, neglect, fighting, abandonment and sexual assault, forfeiture, mental health evaluations and treatment, anger management, restrictions on future ownership or possession of animals and strong animal fighting provisions, among other things.