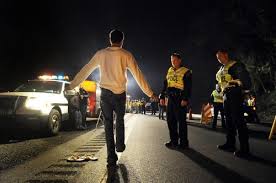 Under current Michigan law, an individual is considered to be driving while intoxicated when the person's blood alcohol content (BAC) is .08 or above, or, driving under the influence of alcohol (visibly impaired driving) if their BAC is below .08. These offenses are misdemeanors, punishable by a sentence of up to 93 days in jail, for the first time offender. If an offender has a second alcohol-related driving offense within seven years of a prior such conviction, the person can be imprisoned for up to one year. Prior to January 3, 2007, if a person accumulated two or more alcohol-related offenses within ten years of one another, regardless of when during the ten-year period the previous convictions occurred, the person would be charged with a felony. You will want to retain an experienced Michigan drunk driving attorney.
As of January 3, 2007, Michigan removed the ten-year limitation period for all alcohol-related driving offenses. A driver arrested for an alcohol-related driving offense that has two prior convictions, regardless of when they occurred, will face felony charges. The penalties for a felony conviction can be severe.
If you or a loved one is charged with an alcohol related driving felony or misdemeanor offense in Michigan, please do not hesitate to call LEWIS & DICKSTEIN, P.L.L.C. at (248) 263-6800 for a free consultation or complete a Request for Assistance Form and an experienced Michigan drunk driving attorney will promptly contact you.