OWI Third Offense Felony Attorney
A top OWI Defense Attorney in Michigan Can Make the Difference. When you need someone to honestly and faithfully fight to protect you, you need LEWIS & DICKSTEIN, P.L.L.C.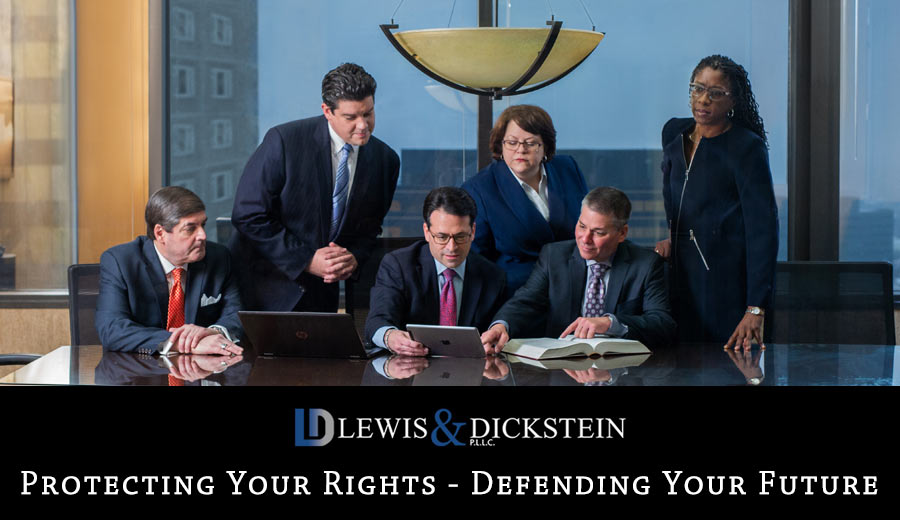 Charged with Third Offense Operating While Intoxicated (OWI or DUI)
There is no more stressful time in a person's life than being charged with a felony offense and facing jail or prison time. An OWI 3rd in Michigan can cause such stress and anxiety that home and work life can become challenging. If you have recently been charged with a third operating while intoxicated (OWI) offense in Michigan, you have a lot to lose, and you need the help of someone who will truly fight for you, not just say they will.
A felony conviction can result in prison time and up to five years of probation. You can also lose employment, child custody, civil liberties (voting, gun rights, etc…), reputation, driving privileges, and much more. An experienced, effective defense lawyer can help you fight your Michigan OWI third offense and help you avoid potentially life-changing consequences.
Possible Sentence for OWI Third – Felony
The maximum possible sentence for felony drunken driving is 5 years in prison with a mandatory minimum of one year. A judge may, as an alternative, impose a sentence of probation with a minimum of 30 consecutive days in jail. The fine can range from $500 to $5,000 and community service of 60 to 80 days. The prosecution can request forfeiture of your car. Terms and conditions of probation on felony DUI are generally extensive. They can include tether, frequent reporting, alcohol education, therapy, random testing, home confinement, inability to drive, alcohol interlock, and much more. If your vehicle is not forfeited, it can be immobilized for one to three years. You will be unable to register a motor vehicle for that time period.

Suspension or Revocation of Driver's License for Operating While Intoxicated
In most cases, a conviction for a third offense of DUI will result in a revocation of your driver's license for a minimum of one or five years. Your license will only be reinstated if you win a Driver's License Appeal Division (DLAD) appeal after the minimum suspension. If you cannot win a DLAD appeal, you may not be able to drive legally for the rest of your life. DLAD appeals are complex, and only the top lawyers in Michigan are generally successful in winning these hearings.
Other Consequences of a Felony Conviction
Being convicted of a felony can be life-altering in a tragic way. If convicted of a felony, you may lose or be unable to obtain employment, you could be prohibited from holding a government job, a college or university may not grant you admission, you will be unable to vote or possess a firearm, and you may not be able to qualify for a loan or public benefits. In custody disputes, your former spouse may argue that a person with a felony conviction is an unsuitable parent. A successful and experienced OWI defense lawyer will give you the best possible chance of avoiding or reducing the potential consequences of a felony OWI conviction.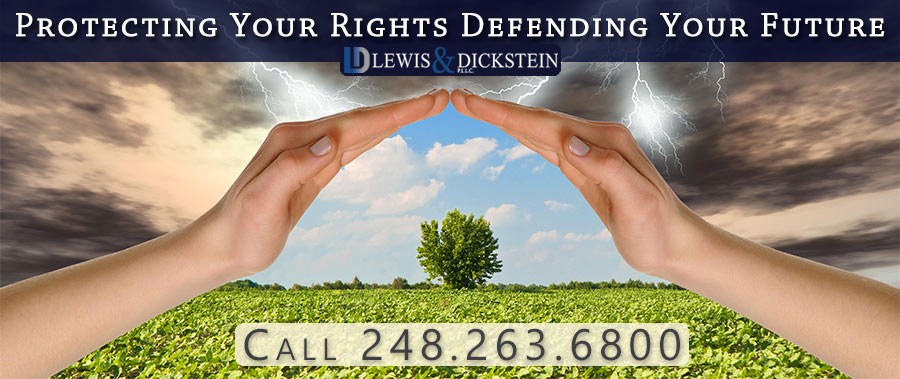 Experienced Michigan OWI Attorney
Attorney representation on a Michigan OWI third offense charge is essential; the only issue is what type of lawyer. Having a lawyer is so essential that the court will provide a court-appointed attorney for those individuals who do not have the money to hire a retained attorney. Retained attorneys come at different rates, which generally reflect their experience, effectiveness, and reputations. Most people do not realize that there are defenses to OWI charges in Michigan that can be used to get charges dismissed or reduced, and only the best lawyers have the knowledge, skill, and tenacity to achieve extraordinary results.
The OWI defense team with LEWIS & DICKSTEIN, P.L.L.C. has the experience, track record, and reputation to get you the best possible result. We have achieved dismissals and acquittals in OWI cases where other lawyers would have encouraged a client to enter a plea. In cases where jail time is likely, we have been able to persuade judges to not order any incarceration in jail and in cases where imprisonment is mandatory, we have successfully argued for the absolute minimum time.
Call us today at (248) 263-6800 for a free consultation, or complete a Request for Assistance Form and we will contact you promptly.
We will find a way to help you and, most importantly,
we are not afraid to win!